Books
Book Review: Exile: Rejecting America and Finding the World by Belén Fernández
By John Kendall Hawkins
Domestically, there was the Homeland Securitization of everything…the steady erosion of civil liberties, the very liberties we were allegedly fighting to protect. The cumulative damage—the malfeasance in aggregate—was staggering to contemplate and felt entirely irreversible, and yet we were still honking our horns and flashing our lights in jubilation.
Edward Snowden,

Permanent Record
At the end of his court martial for treason, the fictional character, Lieutenant Philip Nolan, was asked if he had anything to say to the court before sentencing. Rashly, he blurted out, "Damn the United States! I wish I may never hear of the United States again!" A stunned judge granted his wish and Nolan became the legendary ex-pat described in the short story, "The Man Without A Country," by Edward Everett Hale. He was  condemned to live at sea his remaining days (56 years) without ever again being vouchsafed a single word of his beloved country. The teary tale of patriotism was required reading back in the elementary days when it was also mandatory to stand-up (no knees) for a recitation of the Pledge of Allegiance, right hand across the heart.
I thought of Nolan's plight as  I read Exile: Rejecting America and Finding the World, Belén Fernández's travelogue, beefed up with op-ed riffs on local and global politics. It's not an easy comparison; there are many complicating factors to their respective exiles — beginning with the fact that Nolan's is involuntary (he really didn't mean what he shouted), while Fernández leaves thoughtfully rejecting America. 
The other thing they have in common is that their views on American militarism are not welcome by the mainstream patriots of their times. Nolan's "treason" was that he had spoken out for peace during the Civil War, at a time when the Union was having difficulty recruiting soldiers, while Fernández openly rejects the War on Terror and its rootedness in what she regards as a drive for world domination 
It was a view her parents shared, too, ditching America for Spain, once they got past their "mercifully brief…patriotic sentiment" and came to realize that, after the bellicose presidency of G.W.Bush, "the ensuing reign of Obama—the king of drone strikes, deportations, and other damage" was just more of the same.  There was no real difference in the policies of Republicans and Democrats. Fernández's dad, once settled into Barcelona, spends time writing postcards to the warmongers of the Middle East — "Beelzebub" (Obama) and "Mephistopheles" (Netanyahu), which probably put him on at least a couple of watchlists.
Early in Exile, Fernández makes clear her disdain for American-style hypocrisy — its willingness to force its brand of Exceptionalism, an olio of neoconservative militarism married to debt-inducing neoliberalism, while allowing its own domestic policy-making to so erode confidence in the American Dream that the country entered social and economic crises, so catastrophic that citizens risked everything to elect a populist clown as president. As Fernández puts it, 
Lest folks start to view the state itself as public enemy number one, however, more convenient menaces are regularly trotted out. In addition to the usual domestic suspects—blacks, poor people, immigrants, and so on—the wider world has proved fertile terrain for the manufacture of any number of freedom-imperiling demons.
They say, 'America, love it or leave it': She left.
But it doesn't mean she doesn't love America — it's just that, like Nolan, her voice goes against the grain of the times, her tone sounding treasonous (see Susan Sontag) in the ongoing narrative of vigilance against terrorism at any cost, even if the price is compromised freedom.  Fernández grew up hearing her fair share of soldierly tales of foreign deployment in the service of setting people free.  Her grandfather "facilitated patriotic assimilation by joining the armed forces, thanks to which he was able to participate in not only the D-Day landings at Normandy but also the Korean and Vietnam wars." And she has a brother who was in Special Forces who discovered through tours in Iraq, Afghanistan and Syria that he liked to kill Arabs. 
However,  she really takes after her journalist father — she, too, writes op-eds (for Jacobin magazine) that question the motivations of various heads of state. She also seems to carry his romanticism.  He reads and re-reads Don Quixote, resulting in a memoir that took 17 years to complete. One can see how Fernández's travels seem quixotic, although, rather than chasing after windmills, she tends toward tracking down the nearest winebar, with her sidekick Polish-American friend, Amelia.
In her travels with Amelia through Lebanon, Turkey, and Italy, Fernández's quirky humor is especially effective in painting a droll picture of her locale or situation.  While hitchhiking she discovers "some damn fine people," and "Relatively rare was the occasion on which we had to leap out of a moving vehicle to thwart molestation…."  And when things did go bad that way, luckily they went comically bad, such as the time when hitchhiking near the Black Sea, they were picked up by a drunken Turkish doctor, who brought them to a remote locale, then got aggressive and chased them, "leaving us no choice but to hide dramatically beside a stream—facedown—until the coast was clear."
She has a flair for describing scenes that can seem comically self-indulgent, such as when she writes of jogging, "clad in a hideous pileup of sweaters, scarves, and socks," through the mortar-pocked streets of snowy Sarajevo which remind her of "the siege of Sarajevo in the mid-1990s."  She ends up in an apartment "not far from the bridge where the 1914 assassination of Austrian Archduke Franz Ferdinand sparked World War I," being attended to by a girl who teaches her "essential Bosnian words like 'wine,' 'spinach-and-cheese pie,' and 'catastrophe.'" It's an attractive observational humor.
Similarly, when she writes " …Italy may not always be the most helpful society on the planet—witness the boatloads of refugees left to drown in recent years by the Italian coast guard—the ubiquity of cheap wine made it a suitable spot to sit out the inaugural year of the War on Terror…,"one pictures a blogger sitting at a cafe table overlooking the sea, getting their post in for the day, while people drown — all recalling the tone of W. C. Wiliams' Landscape with the Fall of Icarus ("a splash quite unnoticed"). Her arch, but jocular attitude seems like the right approach for a disgusted, opinionated feminist turning her back on America's fatwa against the Shia world.
In Lebanon, Fernández's passions are aroused by the politics of the region and her meeting up with a Palestinian-Lebanese character named Hassan. "Amelia and I first met Hassan," she recalls, "while hitchhiking in Lebanon shortly after Israel's 2006 assault—not to be confused with Israel's 1978, 1982, 1993, or 1996 assaults, or its 22-year occupation of the southern part of the country."  She talks with Hassan and discovers that he's a kind of jack-of-all-trades — a hustler after mysterious scams, a bus guide for refugees, a blackmailer, a poor man's private eye, and a car rental agent in Tyre ("former stomping ground of Alexander the Great"). He needs a bride to obtain an American passport to visit relatives, he says, in Israel; she obliges, but eschews "the premarital virginity test." 
Fernández has significant animus for the seemingly unrepentant fascism of some Israeli policies, especially when it comes to Palestinians. She notes Israel's bombing of roads and bridges, and discusses Israel's occupation of southern Lebanon; its management by the Southern Lebanese Army (SLA). And, no doubt, Hassan's tales of loss amplify her empathetic rage: He has "lost three sisters, who had been killed by Israel, a sniper, and a car, respectively." As Fernández and Amelia accompany Hassan, and his pal Mo, on "the high-speed running of unspecified errands in the rubble of Dahiyeh, Beirut's southern suburbs," you get the feeling he's on a watchlist somewhere. And she could be playing Ilsa to Victor Laszlo's resistance fighter — drones overhead be damned, she has her own sassy hellfire.
Fernández is generally unimpressed with Lebanon. She finds the government useless: "[T]he Lebanese state doesn't do jack shit for the majority of its own population—some of whom have been known to contend with a mere two hours of government electricity per day, [and] the near-total lack of affordable health care options or other basic needs." Syrian and Palestinian refugees are marginalized. Meanwhile, the elite bronze themselves at Zaitunay Bay, content to think of Lebanon as "the Paris of the Middle East," and keen to keep the masses, and their needs, suppressed. It's a theme she will find everywhere she goes. 
Fernández arrived in Honduras a month before the 'pajama coup' of President Manuel Zelaya in the wee hours of  June 28, 2009. Zelaya was flown to Costa Rica — illegally — and, effectively, exiled from Honduras.  Zelaya had tried to introduce "a nonbinding public opinion survey" meant to gauge voter interest in future constitutional reform. The Supreme Court found the survey illegal and told Zelaya to cease. He refused and was ordered arrested for treason. But many outside observers, including the UN and the OAS, saw it as a coup — including Fernández: 
…Zelaya had stepped on the toes of the entrenched Honduran oligarchy, whose members had long ago pledged allegiance to the predatory capitalism endorsed by their benefactors in the United States. 
The elites at work again.
Months later she interviews Romeo Vásquez Velásquez, the general who'd led the coup, a fatter, more fatuous version of Captain Renault. He gets all gleeful relating how he once "saw" Jennifer Lopez; they talk the zaniness of Honduran politics; and then:
"Vásquez warned,'there will always be people who want to attain power through ways other than the proper way of being elected'—although it was not clear that he had fully thought through the implications of this line of reasoning given that he himself had just perpetrated a coup."
She listens to him liken Honduran security forces to "armed cherubs" and say that the real problem is there's "too much freedom." After the interview, he 'sees' her and says "he wouldn't mind a second wife."
In keeping with her family tradition, Fernández makes an effort to castigate the US response to the removal of Zelaya — their refusal to call it an official coup because, as Secretary of State Hillary Clinton said at the time, a coup would require cutting off US aid to Honduras.  Fernández regards this as merely protecting America's elitist friends, the same friends, she says, who were so cooperative with the CIA during the drug-trafficking Contra years. Later, under pressure, the US does cut off some aid — to works projects — while continuing to gift the security forces millions of dollars.
And on and on it goes, everywhere she goes: the wretched of the earth providing her with reminders of the salving touch of abiding humanity, while male authoritiy figures fuck up — hungry-like-a-wolf male gazes, unassisted drowning refugees, machine-gunned Kurds, Monsanto-driven farmer suicides in India…. Fernández seems to cope with it all by drinking massive amounts of cheap wine and blogging about it for Jacobin.  The turmoil she thought she left behind when she rejected America and went into "exile" follows her everywhere, as effect follows cause.
And if that weren't dismaying enough, she's got a hang-up about New York Times columnist Thomas Friedman's "imperial lapdog" justifications of bad American foreign policy.  Fernández had taken issue with his description of "bikini-clad Lebanese women leaving little to the imagination" as a vulgar deflection from the awful reality for most people there.  
But when Friedman describes himself in a column as an "environmentalist," that's when Rolling Stones journalist Matt Taibbi is trotted in for a cameo take-down:
Where does a guy whose family bulldozed 2.1 million square feet of pristine Hawaiian wilderness to put a Gap, an Old Navy, a Sears, an Abercrombie and even a motherfucking Foot Locker in paradise get off preaching to the rest of us about the need for a "Green Revolution"?
For Fernández, as with Taibbi (and so many others), the NYT columnist represents all that's wrong with the integrity of the Fourth Estate in America. Subservience in the suburbience. Never risk your comfort zone.
Belén Fernández quotes James Baldwin at the beginning of her travelogue — "perhaps home is not a place but simply an irrevocable condition" — but you wish she'd said more.  Baldwin lived for years in Paris, and wrote a lot of his best work there, 'unhappy in his skin' back in America.  Every Black man in America is an exile, the true legacy of slavery.
Fernández spends 15 years as an expat, leaving clothing markers everywhere (it comes across a bit like a Wind Song ad, frankly). Her conclusion is inconclusive, as is her idea of what 'home' has come to mean. She ends by talking about sciroccos in Puglia and "the desire to suspend one's entire existence until the wind had blown its course," making one wonder if that's not what her exile amounts to. 
She's been described as a Martha Gellhorn, but I think 'intrepid blogger' is a better description.  She does one thing that all Americans should be required to do: live in the moccasins of foreign cultures for awhile, before you remotely drone them. Exile is an excellent book to read on the plane over for a slumming summer abroad.
In fact it seems to me quite possible that the 1960s represented the last burst of the human being before he was extinguished. That this is the beginning of the rest of the future, now, and that from now on there will simply be all these robots walking around, feeling nothing, thinking nothing.

– My Dinner with Andre (1981) by Wallace Shawn and Andre Gregory
Consciousness comes in all kinds of flavors — political, ecological, historical, psychological, etc. Even an awareness of unconsciousness can be a kind of consciousness, such as when we refer to, say, the archetypal realm of the Collective Unconscious, which is a kind of consciousness of gene-level symbolism. In fact, a good place for understanding what consciousness is may start with what it isn't — unconsciousness. I guess it depends on what your definition of isn't isn't.
A few years ago I was in a coma for a week. I was an Isn't — and yet I was. (Kinda like that catchy Donovan song.) While the functions of my biology were artificially maintained by machines, my brain activity had flat-lined. My consciousness slowly returned, and I came out of a void, without emotions, doing my best imitation of Lazarus. What did I bring back with me — Light at the end of questioning tunnels? Myopic insight into the realms of the beyond? Nothing. I brought back nothing. A week had been cut from my life, no memories, no resonances, no nothing. If that was death, then there is no Inferno, Purgatorio, or Beatrice. However, I regained full "consciousness," as far as I am aware.
So, consciousness requires you to be awake and aware, and then you go from there. The world opens up before you and you read it, experience it, with your agenda, your style, your orientation, within the context of the circumstances that govern your milieu. Consciousness. How would you approach the question? Well, I tried taking the online Jung Typology Type test — that proved to be uncannily accurate, in some respects. Of course, this doesn't answer the question of what consciousness is, but it does provide some insight into what filters you might use in your approach, and puts you in the starting "subjective" position to relate to the "objective" world. The ol' In/Out of experience.
Arguably, an understanding of consciousness has never been more important to humanity as we creep further into what may be the final frontier: artificial intelligence (AI) and the so-called Singularity. Certainly it's a frontier that Riccardo Manzotti and Tim Parks are fully cognizant of as they work their way, two guys talking, through Dialogues on Consciousness. In the preamble to their opening chapter, Parks writes, "Hardly a day goes by without some in-depth article wondering whether computers can be conscious, whether our universe is some kind of simulation, whether the mind is a unique quality of human beings or spread out across the universe like butter on bread." Manzotti and Parks make it clear rather quickly: This is not your father's Consciousness.
The authors both live and work in Milan, and while they come from distinctly different backgrounds, they share a fascination with consciousness.. Riccardo Manzotti teaches Psychology of Perception at IULM University. He has a PhD in Robotics and specializes in AI, perception, and consciousness. Dialogues on Consciousness is a follow-up to his study of 2017, The Spread Mind, in which he lays out his philosophy of externalism — a belief that the mind is not just the brain or functions of the brain. Tim Parks is a prize-winning novelist and essayist. He has also put out a non-fiction meditation on consciousness, Out of Mind: On the Trial of Consciousness.
As I followed their dialogue in the book, I was reminded of the pair, Wallace Shawn (Parks) and Andre Gregory (Manzotti) from My Dinner with Andre. The dinner pair's discussion anticipates many of the issues that trouble humanity today — especially the effects of science and technology. It's a great philosophical film, part of the Criterion Collection (so you know it's been vetted), and you can well imagine how the two might actually have sat down for dinner one time and wrote the screenplay while eating knishes and noshes in Soho.
While Manzotti and Parks provide plenty of food-for-thought in Dialogues on Consciousness, their discussion is not saturated in existential angst and ennui the way it is for Shawn and Gregory. It's more of a straight-up cerebral set of conversations about the mind. However, it is a scripted exercise in which each chapter of the book represents a "session" for the day. It's a cumulative process, each of the 15 days, or chapters, building on the last. Parks acts mostly as a kind of good-natured set-up guy for Manzotti's project on Externalism. Their dialogues have the feel of having been recorded in a university department office, a coffee plunger between them.
For the most part, except for Manzotti's Externalism, most of the philosophy discussed (and/or referenced) is familiar ground to anyone with a bachelor's degree in the liberal arts. Thus, there are mentions of Plato's Cave, Descartes' Cogito, Bishop Berkeley's If A Tree Falls in the Forest problem, B. F. Skinner's Behaviorism, et alis. Later, when sufficient dialogical momentum has built more modern philosophers are introduced. Manzotti has a particular hair across his ass for Australian philosopher David Chalmers and his 'internalism' — a position that sees all operations of the mind as processes of neurons and brain chemicals.
What's inside the mind? What's outside? What is the difference, if any, between subjects and objects? These are the familiar questions raised in Dialogues on Consciousness. Manzotti and Parks want to wake up the sleeper cells of dogmatism that may have been snoring since the undergraduate years, in order to accompany the pair as they discuss Externalism. It can get hairy (remember Woody Allen's Love and Death?), but the pair expect that the reader possesses the skills necessary to understand.
Despite millenia of moonful ponderings by the best minds evolution has flowered, Riccardo Manzotti is not ready to accept that an understanding of consciousness is a given. "For most people 'consciousness' will have various meanings and include awareness, self-awareness, thinking in language," he tells Parks in the opening chapter, "but for philosophers and neuroscientists the crucial meaning is that of feeling something, having a feeling you might say, or an experience." It is this 'experience' — the relationship between the subject and an object — that is key to understanding Manzotti's thesis, and he feels it is far from a settled project. "The truth is that we do not know what consciousness is," he posits.
As Manzotti sees it, scientists are snobby and regard fellow humans as "trapped … watching shadows on the wall, while reality is outside, beyond [their] grasp," a la Plato's Cave. So that, in the latter day version, when some nerdy Socrates returns from the "real" world to the Cave to announce — "Multiverses are everywhere! Come see!" — one feminist looks up from her read of the Guardian and groans; the male next to her goes back to gazing at his porn; all the others, but one, are glued to El Camino, and that one hands Socrates a vial of hemlock, saying,"Fuck off." Socrates eschews (gesundheit) the vial, and traipses, like some 3D Ezekiel, back to the coggy wheels of reality.
The elitism suggested by the Allegory persisted all the way to Descartes and his Cogito — the notion that there's an In and Out of experience. As the two put it:
Parks: It really does seem impossible to think about consciousness without falling back at some point into this Cartesian view, the real world out there and a representation of it in the head.

Manzotti: You can see why everyone is willing to give so much credit to the neuroscientists, or just scientists in general, hoping they will come up with something that will solve the dilemma, some as yet unknown aspect of the material world that will explain why consciousness is indeed in the head, but has nevertheless managed to remain invisible up to now.
But Manzotti rejects such Internalism, and doesn't believe science will ever crack the nut of consciousness.
There's an operational or even mechanistic aspect of the Internalist argument than seems to offend Manzotti. You can see this most clearly in the so-called Computer Model of the human mind that likens the processes of the brain to the functions of a computer. We are processors with long (hard drive) and short-term memory (RAM). We 'keyboard' our experiences and watch the results of old and new data come together on the monitor of our minds. As Manzotti puts it, "Words like 'input,' 'output,' 'code,' 'encoding,' and 'decoding' abound. It all sounds so familiar, as if we knew exactly what was going on." But Manzotti senses dangerous implications (and applications) as we move forward into AI with our mechanistic assumptions about human consciousness.
As mentioned earlier, the Internalist views of Australian philosopher David Chalmers are especially irksome to Manzotti. He is, says Manzotti, "the man who more than any other has determined the way in which we think about consciousness for the last twenty years." And not in a helpful way. For Chalmers, it's all a movie-house-in-the-mind (neurons supplying the popcorn) — and there is no out there. But it's hard to pin Chalmers' views down with precision. Seethes Manzotti, "Chalmers has dabbled with panpsychism, dualism, emergentism, physicalism, Russellian monism, and even computationalism." ("That's a lot of -isms," chimes Parks.) In essence, Chalmers seems to be all over the place.
But it's Chalmers' presumptuousness that seems to drive Manzotti up around the bend. His own Mind-Object externalism is diametrically opposed to what Chalmers stands for:
Essentially, when Chalmers so dramatically announced "the hard problem," insisting that we had no solution to the question of consciousness, he simultaneously assumed that the constraints governing any enquiry into it were already well defined and unassailable.
Chalmers seems almost arrogant — does he think he's the only one who can crack the Hard Problem? Bring it over, Manzotti seems to say to Chalmers.
So, if Manzotti rejects Internalism, including the movie house model and the neurons-and-brain-chemistry model, while at the same time he rejects that there's an external world that is removed from the experience of consciousness, then what does he argue? For Manzotti, it's pretty easy, and can be summed up: When I see an apple on a table, I am the apple. In short, there's not an internal subject observing an external object. Rather, in the moment of perception they merge and are one. Manzotti provides further explication here.
Even Parks, who has a background in Consciousness himself, is seemingly a-reel at this metaphysical development:
Parks: So I am the apple.

Manzotti: Of course that sounds absurd because you identify your conscious self, the subject, the I, with your body, and your body is clearly not the apple. But what if I were to say that the very idea of consciousness was invented to explain how you could experience an apple when there is no apple in your head? So we have to have this consciousness apple.
This sounds sensible, although one wonders 'who' did the inventing.
While he garners no more than a mention in Dialogues, Manzotti does seem to support the thesis put forth by Princeton professor Julian Jaynes in The Origin of Consciousness in the Breakdown of the Bicameral Mind. This bicameral approach posits that, long ago, in ancient days, the right side of the brain dialogued with the left (two hems talking), in a manner descriptive of modern voice-hearing schizophrenia (the ancient gods being a product of this bicameralism) — until a breakdown of that system led to a unified consciousness. Fascinating, as Spock would say.
But perhaps the best help for visualizing Manzotti's concept comes from the aesthetic realm (which Manzotti largely ignores at his peril). French phenomenologist Maurice Merleau-Ponty in describing a painter's vision comes very close to bringing Manzottis' apple concept to life. In "Eye and Mind", M-P writes, "Since things and my body are made of the same stuff, vision must somehow come about in them; or yet again, their manifest visibility must be repeated in the body by a second visibility." (One recalls Carl Sagan's amazing observation: "We are star stuff.") And there's no question that Manzotti and Parks would agree with M-P's assertion, "Science manipulates things and gives up living in them." It's this "living in" that humans are capable of and machines are not.
In the end, it's the ol' In-Out, or as Manzotti and Parks explain it:
Parks: Essentially, you're turning everything inside out. The experience I thought was inside is outside.

Manzotti: That's the idea. Look at the world, and you'll find yourself. Look inside your experience, and you find… what? The world that surrounds your body.
It's not a paradigm shift, but it's a welcome alternative view to the operationalism that currently prevails. Kinda like the White Album.
If Google's recent pronouncement that they've had a breakthrough in quantum computing is any indicator of the shape of things to come, then we've already entered a strange new world, where we can use all of the thinking about consciousness that we can conjure up. Let's not leave the future to the likes of Jared Cohen and Eric Schmidt and the visions they pitch, such as the weird scenario they offered up in The New Digital Age (originally titled The Empire of the Mind). Talking about the future of entertainment and holograph boxes you could set up in your living room, they ask us to imagine, "Worried your kids are becoming spoiled? Have them spend some time wandering around the Dharavi slum in Mumbai." Hmph.
Dialogues on Consciousness is a short easy collection of sessional dialogues. It would be a good book to bring on a long train or plane journey. You might find all those Philosophy 101 thought-experiments reactivating in you and casually preparing you for Manzotti and Parks' near-quantum paradigm-thinking — about you and apples. You might try to recall how you answered Bishop Berkeley's query: "If a tree falls in a forest and no one is around to hear it, does it make a sound?" Before you fall into a comatose sleep, and wake up hours later, suddenly…
Switched On.
By John Kendall Hawkins
Turn off your mind, relax and float down stream
It is not dying
It is not dying
Lay down all thoughts, surrender to the void
The Beatles, "

Tomorrow Never Knows

" (1966), inspired by Timothy Leary's

The Psychedelic Experience: A Manual Based on The Tibetan Book of the Dead
I was recklessly musing about Julian Assange and Edward Snowden, and how, there but for the disgrace of God, and Barack Obama, they would have gone to Ecuador and been on the lam, like Butch Cassidy and the Sundance Kid — legends in a lot of minds, including their own. But now, with Lenin on the loose, they would have seen la caca hitting el abanico in Quito and thought: Yanquis have arrived to abbotabad us and we must huyeron por todos lados. In other words more familiar, Butch and Sundance panicked, and hied to hide in the jungle of writhing anacondas.  "That way," pointed a future 'espalda mojada' (wetback), seizing a proffered C-note from the nice Machine-Gun Man with No Eyes. The chase was on.
Recently, I butched and sundanced my way through the thickets and vines of When Plants Dream by Daniel Pinchbeck and Sophia Rokhlin, until I came to what I was looking for in the clearing of an appendix: The How-to of cooking up some ayahuasca stew and of determining if it's right for you. I mostly enjoyed the narrative trek through vistas I might never have considered — histories, cultures, exotic rituals of the Amazon — and their depiction of the shamanistic plant culture revealed and the return of the psychedelic experience to the mainstream.
Coincidentally, when this book popped up in my email from Penguin Books, I was (and am) enrolled in a free online science course, What A Plant Knows. Taking the course and reading When Plants Dream, reminded me of my early undergraduate days at an evangelical college in the Boston area, where my Biology 101 class was taught simultaneously in gospel-speak and the scientific method. I learned along the way that the scientific method was only included for accreditation purposes. I truly got into the spirit of the biblical interpretation of biology, egged on, out of class, by Bobby Dylan's foray into the waters and fires of rebornation.  Those lines from "Precious Angel" still kill me:  Can they imagine the darkness….
Reading When Plants Dream felt like it was suffused in cultural darkness, or rather like it describes an escape from the darkness the Digital Age has wrought, rather than a committed movement toward any kind of enlightenment.  In an era when going without the internet and text-messaging for a couple of weeks might lead most people to a hallucinogenic experience (in the vacuum opened up by the absence of electro-stim), Pinchbeck and Rokhlin offer the reader an introduction to an experience with forces that, by the end, they describe as the potential salvation of the human race against itself. We've been hollowed out by technology, they contend, and we need a new consciousness, and ayahuasca, "a living intelligence," can help with the quantum paradigm shift ahead.
When Plants Dream is a short, easy-to-read book (218 pages) that is sectioned into four parts: The Queen of the Forest (ayahuasca is felt as female); On Curanderismo (shamans and their link to an alternate cosmological consciousness); The Vine Spreads (ayahuasca's impact on medicine, religion and the law); and, Ayahuasca Today and Tomorrow. It is a well-researched book, with many judiciously chosen excerpts from leading proponents of the altered consciousness experience, including Michael Pollan (The Botany of Desire), Benny Shanon (The Antipodes of the Mind), Jeremy Narby (The Cosmic Serpent), and Michael Harmer (The Way of the Shaman), among many others. It's rich, but intense reading, covering aspects of everything the subtitle of the book suggests — Ayahuasca, Amazonian Shamanism and the Global Psychedelic Renaissance.
Pinchbeck and Rokhlin discuss the Amazon Rainforest milieu in which the ayahuasca vine thrives. The authors remind us that the forest encompasses seven countries, including Peru, Brazil, Colombia, Bolivia, Venezuela and Ecuador.  It covers the size of the continental United States. It's called the 'world's lungs', due to the vast proliferation of photosynthetic foliage. Pinchbeck and Rokhlin claim that there are still tribes in the forest who have not met 'outsiders', and that you could get lost in its lush underbelly and never be seen again.  
What exactly is "the bitter brew"? Where does ayahuasca come from?  The word comes from Quechuan, one of the oldest indigenous languages of the Amazon.  The word breaks down into "aya," meaning body, soul, or deceased; and "wahska," meaning rope or vine.  Thus, Pinchbeck and Rokhlin write, 'ayahuasca' is often translated as "vine of the soul" or "rope of the dead". Its "double-helix-shaped curlicues" might vaguely attract the attention of a tourist also interested in the Human Genome Project (HGP) and its implications. You could see how a bit of mysticism would be built in to the stew-driven proceedings. 
They write, "The psychoactivity of ayahuasca kicks in 30–45 minutes after ingestion" and "The brew is a famously intense purgative. For most, it causes shivering, sweating, nausea, vomiting and diarrhoea."  Reading this, I recalled a time I was carried out of a junior high school on a stretcher with severe food poisoning, double-helix turds coming from the out-hole, everything I'd ever eaten coming out the in-hole, and was having assorted gothic hallucinations.  Holy shit, I wasn't sure I could travel to the Amazon to experience the equivalent of said-same. Still, I read on. And, I guess, I probably would have tread on, if I'd gone there to relieve my blues.
Pinchbeck and Rokhlin admire the work of Michael Pollan, author of The Botany of Desire.  Pollan has boldly pronounced that our plants call the shots, and we obey.  Did bears shit in the woods of Kazakhstan? You bet they did, and it's a good thing, too, because they carried, in their turds, the first bitter apples from Central Asia all the way to Europe, sweetening as they came by natural selection, and delivering up from apple Eden what you might call the Almaty Whitey. Anyway, you can see how this symbiotic relationship works for Pinchbeck and Rokhlin, as they see ayahuasca not merely as an object to be devoured, but as a "kind of intelligence … trying to communicate with us, coming from the heart of nature."
In the chapter, "The Yagé Organ," the authors relate the strange ayahuasca correspondence of two famous American writers, William Burroughs and Allen Ginsbetg, who had separately ventured to Columbia to experience the psychedelic brew. Burroughs, author of Naked Lunch and Cities of the Red Night, who hailed from a pampered mighty whitey clan, trekked to the Amazon not long after he'd accidentally shot his wife dead in a famous William Tell debacle (immediately ending his heroine addiction). "Unable to kick his junk habit, guilt-ridden, crestfallen and junk-sick," the authors write, "Burroughs traveled down to Colombia in search of yagé [ayahuasca]. He had heard that yagé was 'the ultimate fix' – as well as a miracle cure for [his heroin] addiction."
Ginsberg traveled there years later and set up a correspondence with Burroughs that became The Yagé Letters (1953).  Ginsberg describes his phantasmagorical experience to his favorite junkie,
I felt faced by Death, my skull in my beard on pallet and porch rolling back and forth and settling finally as if in reproduction of the last physical move I make before settling into real death – got nauseous, rushed out and began vomiting, all covered with snakes, like a Snake Seraph, colored serpents in aureole all around my body, I felt like a snake vomiting out the universe …
It kind of enriches one's perspective on Ginsberg's later Howl, in which he looks around and sees the best minds of his generation destroyed by madness.  
If you go to the Amazon in search of ayahuasca, you're going to want to find a curanderismo (shaman). "The word 'shaman' originally comes from the reindeer-herding nomads of the Siberian steppes," the authors write. They're social roles are ancient — they've been healers, mystics and even "dark" sorcerers.  "Today," write Pinchbeck and Rokhlin, "the various roles originally belonging to the shaman are divided into the functions performed by the artist, novelist, priest, scientist, doctor, psychologist and gardener."  But, paradoxically, these same modern cultural practitioners of altered states, are the ones most likely to hop on a plane to seek out forest healers to replenish their exhausted digitlized spirits. The pair claim, "There may be more ayahuasca practitioners now than ever before in history." 
To further clarify the role of a shaman in contemporary life, Pinchbeck and Rokhlin argue that the "archetypal path of the shaman resembles, in some ways, the hero's journey outlined by Joseph Campbell … or like the training of the Jedi from Star Wars or the rebels from The Matrix."  The authors want to connect back to the counterculture psychedelic experiences of the 60s, and write, "According to the media hype, ayahuasca is for our time what LSD was for the 1960s: A mind-opening, catalysing, transformative agent that changes the world as it awakens and heals people." But while this is true, the authors don't emphasize enough the power and impact of the internet, and its paradigm-shifting influence on all aspects of our lives.
The third part of the book, The Vine Spreads, discusses the influence of ayahuasca, and the psychedelic experience in general, on other areas of our lives — medicine, religion, and law.  "[T]here is increasing evidence that the methods used by curanderos have efficacy for many conditions that Western medicine cannot cure." We seem increasingly more willing to trust such alternate approaches to healing chronic conditions — they cite breast cancer — that are resistant to Western medicine.  And, "As we leave behind the antiquated parts of religions based on ancient text and received wisdom, we can access a new form of experiential mysticism based on the gnosis attained in visionary states of consciousness." Laws, too, they suggest, are beginning to accommodate the growing desire for psychedelic experiences.
The authors like to play up the practical benefit of ayahuasca. "Shamanism is not essentially concerned with 'enlightenment' in the Buddhist sense or 'beatitude' in the Christian sense: shamanism is about knowledge – of the unseen worlds – and power, which can be used to heal, harm or transform."  The psychedelic experience should enhance your ordinary life somehow — maybe as depicted in the film Limitless. "The psychoactive effects of DMT [ayahuasca's main compound] can be directly accessed by smoking a powdered extraction from the plants – the 'business man's trip', which sends users on a 10-minute plunge into another reality that some find harrowing and others delightful." What's more, "Business Insider pronounces it 'the latest craze among Silicon Valley entrepreneurs'".  What could be more ominous or depressing? Imagine watching Jeff Bezos puke in some back alley junkie jungle to gain enlightenment during his lunch break. Hmph.
One interesting side note in the book is the allusion to the film Avatar, which the authors raise in the context of its background story.  In the film, there is an important tribal tree called Eywa, which, according to Pinchbeck and Rokhlin is "uncannily close to 'Aya'. The story told by the film bears more than a passing resemblance to one of the worst environmental disasters in modern history, caused by the fossil-fuel company Texaco, which merged with Chevron in 2000. In 1964, Texaco discovered substantial oil reserves in the remote Ecuadorian Amazon." No lessons have been learned: destruction of the world's lungs continues apace. A deleted scene from the film, "Eye of Eywa," depicts a hallucinatory experience.
Full disclosure: I have no ayahuasca experience.  However, in my undergraduate college years, I have eaten magic mushrooms and downed mescalin, and, under the influence of the shrooms went to a drive-in with some buddies and hallucinated to The Life of Brian and Altered States.  I have grooved under the influence inside a cathedral.  And I have had a multitude of naturally-occurring hallucinations, aural and visual.  Though I don't expect to get around to trying ayahuasca soon, I am open to the experience, and could certainly see how it might be beneficial, while also am keenly aware (following an opiated-pot session gone bad) of how these enlightenment things can go dark.  The authors wisely urge full caution in their appendix how-to.
While Pinchbeck and Rokhlin offer plenty of factual information and anecdotes to help newbies and veterans of psychedelics decide if they want to seek out and try ayahuasca, there are many other places to go to understand the dimensions of the proposed self indulgence. There's appropriate shamanistic music available to get the right ambiance going.  More importantly, I found ayahuasca feed at Reddit very useful, as it has a lot of personal tales of encounters with DMT that are fresher than what a published book can offer. It also has a great deal of information about users, abusers and shamans.
Overall, When Plants Dream is a useful introduction to what Pinchbeck and Rokhlin claim is a "renaissance" in psychedelic experience-seeking.  But maybe more important than anything, if maybe a bit too late, is the enthusiasm it expresses for seeing things through the 'eyes' of plants.  We need that need that 'view from the perspective of others' now more than ever. Personally, I believe that if we must go extinct as a species, as we seem determined to do, that we head not in the direction of man-machine AI systems, but toward the development of photosynthetic people — chloroplasts added (along, if you don't mind, a dash of THC), and at life's end, instead of wasteful cremation, we smoke 'em cause we got 'em.  Excuse me while I light my spliff.
Too much Cheech and Chong, I guess.
">
Book Review: In Defense of Julian Assange eds. Tariq Ali and Margaret Kunstler
By John Kendall Hawkins
Crikey, he gives them the shits.
Hillary once said — even before the 2016 election — "Can't we just drone him?" 
Maybe you're thinking she was just joking, like Obama that time at the White House Correspondents Dinner in 2010, when he cracked that he'd take out the Jonas Brothers with a Predator drone strike, if they got grabby with his daughters.  Laughter all around. Of course, the joke was on them, because there was no drone warfare program at the time, WINK. Obama wouldn't acknowledge the existence of such drone usage until he zapped out Anwar al-Awlaki a year later, and his 16 year-old son, Abdulrahman, shortly thereafter, both Americans. 
The MSM darn near bust a gut.  (The joke's been told over and over since. Punch line here.)
Julian Assange had warmed the Press up nearly a month earlier when he released the top secret "Collateral Murder" video into the wilds of the public imagination.  You could hear all kinds of laughter from the gunship soldiers machine-gunning away at civilians, like Chuck Connors, Russian mole, in the film Embassy.  Rat-a-tat-tat! Who knew the War on Terror could be so funny? You don't even want to call The Hague and file a report, you're laughing so hard.
And Assange followed up that gag with a bing-bang-boom fusillade:  the Afghan War Logs (all those unreported haw-haw casualties);  the Iraq War Logs had Abu rolling over in his graib, with laughter; Cablegate released all that global goss and started the Arab Spring (Tunisia 2011); the Guantánamo Files — so many Code Reds the bulls went insane; the Spy Files demonstrated "the industrialization of global mass surveillance" — what an effing hoot; the Syria Files made Assad shoot off laughing gas at the rebels; elites fell over themselves, like drunken clowns, when Assange published "the secret draft of the TransPacific Partnership (TPP)";  the Saudi Cables brought on the Curly Shuffle in Riyadh.  
You almost couldn't believe that a guy who one wag described as having had a "wild…Tom Sawyer-like" childhood could cause so much angst. Why, he even spent his early years in an honest-to-goodness Jumping Frog of Calaveras County atmosphere on a small island, called Magnetic.  How could he be found so unattractive by so many? When he moved to mainland Oz for his teen years he became John Connor, where he had his whole future in the rearview mirror, and spent his time in MILNET "hacking Pentagon generals' emails," he tells Ai WeiWei in the new collection of testimonials and supportive documents that make up In Defense of Julian Assange edited by Tariq Ali and Margaret Kunstler. 
Assange was determined to rip off the veil of the Military-Industrial Complex (MIC) from an early age.  And it's another peculiarity that he, along with fellow Aussie John Pilger, have been so successful in penetrating to the core of the fascist heart that drives American foreign policy.  Peculiar, because Australia, unlike America, has no Bill of Rights, so no fire in the belly for constitutional protections, and the press here is weak and getting weaker — thanks to the recent passage of "retention" laws that seem very much like the US Espionage Act that Assange will face in America.  Yet, Pilger, in an interview with ex-CIA operative, Duane Clarridge, has totally exposed the ugly, roaring heart of Empire. Assange has laid out its blueprints.
So much has been written, movies have been made, you could make the case that Assange's life is over-exposed, and that, ironically, this champion of personal privacy and governmental transparency, hasn't had any real alone-time for quite awhile and has been swarmed with layers of surveillance designed to break his spirit.  Outside the Ecuadorian embassy police spent years poised to pounce. Inside, there were microphones and cameras everywhere. "It was the Truman Show," Assange is quoted in the book.
In the introduction to In Defense, Nils Melzer, a special UN rapporteur on torture, declared after visiting Assange in May at Belmarsh that:
In 20 years of work with victims of war, violence and political persecution I have never seen a group of democratic States ganging up to deliberately isolate, demonize and abuse a single individual for such a long time and with so little regard for human dignity and the rule of law.
Clearly, the State intends on having the last laugh. Sadists like their punch lines.
The great virtue of In Defense is that it collects all the controversial bits and pieces of Assange's situation into one volume and mounts a fierce support for his personal and professional crises.  A cogent introduction summarizes key segments of his current entrapment in a web of intrigue. There's an impressive chronology of Wikileaks' publications, from "Collateral Murder" to the Vault 7 CIA hacking tools. You wonder aloud if he's more courageous than nuts, given the likely repercussions.  The book is broken up into four parts: Expulsion; Confinement; the Internet, Censorship, and Scientific Journalism; and the Legacy of Wikileaks and Assange. A helpful point-by-point defense to Assange's critics by Caitlin Johnstone lends focus. An appendix contains the superseding indictment for which he faces extradition to America.
Out of all that, In Defense attempts to answer three main questions: One, is Assange a terrorist or a journalist? Two, Is he a rapist?  Three, What happens next? In Defense is unusual in that it transparently addresses all the questions Assange is likely to face in a courtroom, and summons forth the kinds of witnesses and evidence that will manifest in the proceedings.  We hear from lawyers, technologists, whistleblowers, ex-spooks, radical feminists, government officials, and Assange himself — in a kind Open Source trialing of 'discovery' materials. The gambit in play appears to be that Assange is hoping to win people over to create a swelling base of support/protest once the secretive political trial begins. 
Is Assange a terrorist or a journalist?  As Tariq Ali notes in the introduction, "Assange and his colleagues made no secret of the fact that their principal subject of publication was the American Empire and its global operations."  Through his Wikileaks publishings, Assange has demonstrably established his intention to 'document' the dark agenda of Empire — and to oppose it.  In this sense, he is an activist publisher, no different than, say, Ramparts, Counterpunch or Harper's.  But the material to support his opposition is primary documentation, procured through hacks and leaks. Like Socrates the "gadfly," he wants people to make up their own minds.  He sees himself as an Ethical Hacker, and an ethical leaker. 
While he may not be able to use it as a defense tactic, WikiLeaks reminds me of the "necessity defense" that Abbie Hoffman and Amy Carter successfully argued in 1987 at their trial for criminal trespassing that followed their disruption of CIA recruiting efforts on the campus of the UMass-Amherst.  They were able to convince the court that their ostensibly 'illegal' actions were to stop bigger crimes from happening on foreign soil, in the name of Americans, who were never consulted. Thus, when a Kissinger can advise a Nixon that he doesn't see why America should sit by while a Chile elects an Allende, when there's a Duane Clarridge ready to fix the problem, people needn't accept it as the American Way. Wikileaks is necessary.
Because they control the narrative arc of "The Global War on Terror," the US government can characterize its antagonists any way it pleases.  The Americans, deeply learning from the tactics of the Viet Cong who gave them the shits in 'Nam, labelled al Qaeda (who they'd helped set up to give the Russians a taste of their own 'Nam quagmire in Afghanistan), after 9/11, "unlawful non-state enemy combatants."  They didn't wear pajamas, had no central command, and, thank Christ, were a wonderful reason to slap boots down in multiple countries in search of naked sleeper cells who might wake from their dogmatic slumbers and hate on America for her Human Freedom Project™.
Secretary of State Mike Pompeo described Julian Assange and Wikileaks, as "a hostile non-state intelligence service." This clown's description of Wikileaks could include almost any left wing publication.  Curiously, even the New York Times, a publication that has in the past spinached up its circulation by featuring stories based on Wikileaks documents, has turned on him. In April, the editorial board called him "a "foreign agent seeking to undermine the security of the United States through theft." Pompeo would like to see Assange as akin to al Qaeda, then maybe honeypot him to some remote location, and, as Bobby Dylan would say, he could be caught without a ticket to the dance "and be discovered beneath a truck."  What, you think Empire is joking?
In a column for the volume,  "The Naivete of Julian Assange," Margaret Kimberly, a senior writer for Black Agenda Report, chides Assange for his ignorance of American domestic issues.  Australia, while still dealing with aboriginal issues, has no legacy of slavery, and no Bill of Rights, and these deficits mean Assange lacks depth when it comes to American domestic political passions.  She takes issue with a Tweet exchange he had during which "he questioned the need to fight the American Civil War" and seemed "unaware that the Confederacy started the war and steadfastly refused to end slavery." 
Nevertheless, she conceded, "His willingness to show us what war looks like or how trade agreements deprive millions of people of their rights make him an ally not just as a person but an ally of the principles Americans claim to care about."
Her observations are a reminder that a lot of what's going on is a bunch of white people fighting over power, with no sign that minorities are included in the conversation or will benefit from the process. 
Is Assange a rapist?  In Defense recounts the investigatory details that keep Assange tied to the Swedish justice system.  The even reference a helpful YouTube animation that brings a viewer through the specious semi-allegations.  The fact is that Assange would not be regarded as a potential rapist for 'what happened' in any other part of the world but Sweden, as the sex was consensual. He was investigated because a woman he slept with feared an alleged faulty condom might have allowed the transmission of an STD. As Caitlin Johstone  writes in one of her mythbuster segments, "[One of the woman] admitted she had been 'railroaded by police and others around her'" to pursue Assange. She reminds: He hasn't actually been charged with anything in Sweden.
The US government doesn't mind if Sweden takes its sweet ass time with its version of due process — the longer the better; they may even be behind the delays.  Assange's instincts were right about seeking asylum in the Ecuadorian embassy to avoid extradition to the US; the chances are they were right for the same reason had he returned to Sweden.  Meantime, as long as the 'investigation' goes incomplete, he gets to be painted by the MSM as a sexually aggressive hornball who intentionally 'leaks' without regard for his partner. As he's been accused of by the CIA with his Wikileaks. This helps sell him as a predator. We got drones for that.
The breach of the servers at the DNC during the 2016 presidential campaign changed everything about how Assange has been perceived in the US. 
The Obama intelligence community successfully sold Americans — through a compliant MSM — on the still unsubstantiated claim that the Russians interfered in the 2016 presidential election, foisting Trump on us, effectively paying us back, clown for clown, for giving them Yeltsin in 1991. Obama then wanted to connect Assange to the Russian mischief by claiming he either worked directly with them to hack the DNC, or else worked indirectly by posting to Wikileaks emails received from Russians.
But understated is how irate Obama was in 2013 when Assange sent an emissary to Hong Kong to help Edward Snowden avoid being taken by the CIA, after he was outed by the mainstream media as the greatest top secrets leaker of all time. Recall that Obama's unprecedented forcing of the plane of a head of state to land in Austria when he thought Snowden was aboard. Virtually an act of war, and something that should have been condemned by the paper tiger United Nations, who exist to keep nation-states from crossing the line with each other.. 
As Kevin Gosztola points out in the book, "[T]he Obama administration realized in 2013 that it … could not prosecute Assange without exposing journalists at the Times or Washington Post to potential prosecutions for publishing classified information." But all of that changes if Assange can be re-classified as an agent of foreign powers, a kind of enemy combatant, rather than a journalist.  Thus, as Gosztola suggests, Democratic leaders started referring to him as an enemy. Joe Biden called him a "high-tech terrorist" and Diane Feinstein referred to him as "an agitator intent on damaging our government, whose policies he happens to disagree with, regardless of who gets hurt." Oh, those condomnations.
The Russian-DNC-Guccifer thing has all the hallmarks of a set-up.  Tariq Ali points out in the intro, "The finding that the DNC documents were hacked from seven separate accounts by agents of the Russian state rests on the assertions of private cybersecurity companies, CrowdStrike, Fidelis, and Mandiant, rather than of the FBI, which was denied access to the DNC server." And as Craig Murray adds, "[The Mueller Report's] identification of 'DC Leaks' and 'Guccifer 2.0' as
Russian security services is something Mueller attempts to carry off by simple assertion." You gudda pwobwem wid dat?
It is still an open question whether emails taken from the DNC servers were the result of a hack or an insider thumb drive.  Former NSA techie and whistleblower William Binney says it was a thumb.  Craig Murray reminds the reader of In Defense that he personally met the thumb.  Assange has named DNC insiders as sources for his cache.  None of them were sought out by Mueller.
The IC says the Russkies did it and that the Guccifer 2.0 WordPress site from which Assange got some emails was a Russian site.  But an email address can be acquired in seconds, a wordpress site set up in minutes, and the site populated with all kinds of blog posts — like the one that tells about how to spoof a foreign power during a hack. Even "Guccifer" has the smell of the kind of spook nomenclature that Edward Snowden describes in detail in his memoir Permanent Record — Gucci Lucifer = Guccifer.  Get it?
Who knows what kind of an environment Assange will be immersed in when he comes in chains to the Land of the Free.  The current business with Trump could make a conspiracy-fearist out of anyone. Yeltsin may not even be president by the time Assange is tried — what with whistleblowers climbing over each like a Ukrainian sitcom to put an end to corruption as we know it. You can almost see CIA analysts lounging in the coffee room, mooning over the days of yore, and wondering aloud,  "I don't see why we have to sit around and watch this country go banana republic due to the irresponsibility of its people. Who wants to whistle dixie next?"
In a world that doesn't seem capable of giving a shit any more (see climate change), we have been blessed with some people willing to do the dirty work of keeping the plumbing of the people running.  Edward Snowden, Chelsea Manning, and Julian Assange, along with the many whistleblowers, VIPS, and voices of outrage and clarity that make up this volume, could be seen as a kind of superhero group in a future comedic movie: The Empire Turns Its Back.   Assange as a Tom Sawyer figure  — radicalized — the movie poster boasting: He didn't just want a piece of the Empire, he wanted the whole Inshaallahllah.  
 Coming soon to a 'reality-based' cinema near you.
by John Kendall Hawkins
"He who fights with monsters should look to it that he himself does not become a monster; when you gaze long into the abyss, the abyss also gazes into you." 
Friedrich Nietzsche,

Beyond Good and Evil
 "Are you sure that you can skin griz?
          – line from film Jeremiah Johnson
Edward Snowden's newly-released memoir, Permanent Record,  is a timely and welcome entry into the current clown show debate on whistleblowing that has filled the Big Tent in Washington with hot air, old farts, and effete lions sitting around eating bon-bons and reading Sartre's Being and Nothingness — in French. Because, among other things, Snowden's book strives to ignite an albeit self-serving 'national conversation' on whistle-blowing, how it differs from mere leaking, and why he qualifies for the protections afforded those who cop a whistle against government abuses. Indeed, not only is he arguing his own patriotic virtues, but he is calling on government-embedded "geeks," like himself, to wake from their slogmatic dumber and pull a BogieBugle for the team. You want some liberty — or don't you?
Snowden insists there's a serious distinction between a whistleblower and a leaker.  "A 'whistleblower' … is a person who through hard experience has concluded that their life inside an institution has become incompatible with the principles developed in…the greater society outside it, to which that institution should be accountable."  Snowden has often referred to Daniel Ellsberg, distributor of the Pentagon Papers, as a model for the type. And he sees himself in this vein. He compares this to leaking, which refers to "acts of disclosure done not out of public interest but out of self-interest, or in pursuit of institutional or political aims."  As Liberty might inquire, a la Bobby Dylan, "Are you willing to risk it all or is your love in vain?"
By Snowden's rule, the recent anonymous hand-ringing CIA figure who dobbed Trump in to Congress is — well — still working and presumably, being anonymous, available for future leaks.  He sounds more akin to what Snowden describes in the book as a politically-motivated 'conscience'.  These kinds of leakers tend to be practicing tradecraft (Snowden knows; he worked for the CIA), and can be likened to what Obama did — coyly denying the existence of drone warfare, while spending Terror Tuesdays personally selecting a new joker from his "disposition matrix" card deck to 'take out'. 
Writes Snowden, "By breathlessly publicizing its drone attack on al-Aulaqi to the Washington Post and the New York Times, the Obama administration was tacitly admitting the existence of the CIA's drone program and its "disposition matrix," or kill list, both of which are officially top secret. Additionally, the government was implicitly confirming that it engaged not just in targeted assassinations, but in targeted assassinations of American citizens."  Where was the whistleblower for that? Snowden seems to wonder. This is the lawlessness he just couldn't hack any more.
But Permanent Record is far more than simply a personal appeal to be regarded as a hero in the public's eye; it is  a continuation of his alarm 'call to arms' against the serious "criminal behavior" of the US government and the catastrophic threat to democracy and privacy that its intentional actions have wrought with the rise of the surveillance state out of the ashes of 9/11.  
To recap what's at stake, according to Snowden: The American government claims ownership of the Internet. All of it.  In America. In Europe. In Asia. And some day, inshallah, on Mars. They haven't 'officially' announced it, but that's how they've decided to proceed.  They invented it. They developed its working protocols and technologies. They know more and more people will rely on access to it religiously (45% online now, according to Snowden), and they intend to keep people hooked on the sugar for life.  First mass surveillance, then mass control.  It's monetized; it's militarized; it's locked and loaded with a full metal jacket of jingly algorithms. Not a gift to the world at all, like, say, America's Deluxe Democracy for The Betterment of Mankind™. 
Such a "Frankenstein" system is a long way from the Internet Eden Snowden claims we started out with.  Far from merely describing a government on a temporary, and unconscious, surveillance sugar high, Snowden makes sure we understand to our roots that it's much worse than that. "The president's office, through the Justice Department," he notes, "had committed the original sin of secretly issuing directives that authorized mass surveillance in the wake of 9/11." Once that 9/11 serpent offered the US government that Apple of the Eyes, there was no turning back.
Snowden contends that we're handing over more and more data, more of our lives, to the control of these unknown demigods in the clouds of Cyberspace. Who are they? Fantasists — all dem Deep State geeks, like Snowden, before he broke good, and Bush and Cheney, and Rove, saying shit like,
"We're an empire now, and when we act, we create our own reality. And while you're studying that reality — judiciously, as you will — we'll act again, creating other new realities, which you can study too, and that's how things will sort out. We're history's actors . . . and you, all of you, will be left to just study what we do."
But they're not at liberty to talk about it. 
Snowden grew up reading Aesop's Fables and Bulfinch's Mythology and so is steeped in the stuff of heroes and gods and chimaera, parables and symbolism, deus ex machina, and the whole Lord of the Flies thing about wanton gods. But you can tell there's a certain class of sleazester that grubs its way into national politics alluding to the glories of our shared classical Greco-Roman past (without which we Exceptionals would be nothing), dropping names and taking names, set on seeming and beaming.  Types that make a more humble man, standing across the room seeing such seeming, cold-cock his fist as an instinct.
This God stuff really pisses Snowden off.  You can tell by the way he introduces legends and mythology to the narrative, like he's trying to speak their Dungeons and Terrorists language on some kind subtextual level that has sadistic overtones.  My favorite bit comes when he comes up with a kind of origin story for his surname. He relates the tale of Rhitta Gawr, monster king of Wales, who took on and killed every king around him, cutting off their beards before he cut off their heads, and making a hair suit out of the scalpings. "Enraged at this hubris," writes Snowden, "Arthur set off for Rhitta Gawr," they fought and Arthur split Gawr in half with a sword on a mountain called …Snaw Dun…." 
Rhitta Gawr would seem to represent American imperialism, and King Arthur would be the hubris-sapping champion of virtue and noble causes.  Snowden is no Arthur, but he is invoking his spirit, his courage, his determination to slay tyranny, while at the same time making it clear he's just an ordinary patriot. In fact, Snowden goes through some pains to recount his Mayflower heritage, family military history, and civil service roots.  Sometimes he goes too far in the telling, as when he recounts the demise of his paternal ancestor who died at the hands of the British during the Revolution. He adds, seemingly gratuitously, "(Legend has it that they killed their POWs by forcing them to eat gruel laced with ground glass.)" Funny way to recall a relative's death.
Speaking of family history, his most bizarre, and perhaps most revealing, tidbit of personal history is his mention of the founding of Fort Meade, Maryland, the location of NSA headquarters.  The land on which the fort is built was once owned by Snowden ancestors. It was a plantation, but they "abolished their family's practice of slavery, freeing their two hundred African slaves nearly a full century before the Civil War." But there's some strange, residual resentment. Snowden claims that the plantation was "expropriated" by the federal government to house Civil War soldiers.  Head-spinning stuff.
Snowden emphasizes throughout his memoir that the terrorist-seeking, "surveillance capitalist" state is striving to have a permanent record of every human on the planet. All information going back perhaps even to birth — every phone call, email, text message, every trip taken, every purchase, medical data, service records, and a digital link to everyone you know. A permanent record without probable cause, waiting for you to be accused of a crime to be named later. 
Snowden worked in a system in which, "[E]veryone's information was being collected, which was tantamount to a government threat: If you ever get out of line, we'll use your private life against you." The government as goombah. A dystopia similar to the film Minority Report, but with algorithms, machine thoughts, replacing pre-cogs, cutting out the middle-seer.
Snowden spends considerable time reiterating his revelations of the specific secret government surveillance programs he shared with journalists beginning in 2013.  He had originally intended to contact the New York Times, he writes, but remembered how they had quashed James Risen and Eric Lichtblau's important piece on the Bush administration's illegal wireless surveillance of Americans (revealed later by Snowden as NSA's StellarWind program) that "well might have changed the course of the 2004 election" had it run.  The story ran more than a year later to shrugs.
Instead, a second Bush/Cheney term allowed the NSA and CIA to expand their global surveillance programs. Snowden revealed further evidence of extra-Constitutional data-gathering. He writes:  
"PRISM enabled the NSA to routinely collect data from Microsoft, Yahoo!,Google, Facebook, Paltalk, YouTube, Skype, AOL, and Apple, including email, photos, video and audio chats, Web-browsing content, search engine queries, and all other data stored on their clouds, transforming the companies into witting co-conspirators."
These criminal co-conspirators, above the law themselves, were treating everyone else as potential terrorists, sleeping cells of personality disorder that could erupt at any moment and reveal themselves by "keyword" Google searches for trouble, such as "Mr. Google, what ever happened to the photo and DNA evidence of bin Laden's Abbottabad execution?"
There were also a couple of monitor-level programs that were mind-boggling and disgusting, such as XKeyscore, "which is perhaps best understood as a search engine that lets an analyst search through all the records of your life." Everything. Anybody. Anywhere.  While you were getting over the shock of that, Snowden pointed to another salubrious practice — LOVEINT — "in which analysts used the agency's programs to surveil their current and former lovers along with objects of more casual affection—reading their emails, listening in on their phone calls, and stalking them online."  Creepy, and probably rife, considering that no one's likely to get prosecuted, "because you can't exactly convict someone of abusing your secret system of mass surveillance if you refuse to admit the existence of the system itself." Secret men's business.  High five!
Most everyone agrees that 9/11 was the catalyst for the political acceptance of mass surveillance. The pollies conned the People into buying into the "limited" and "temporary" need for security-enhancing privacy annihilation hastened the transformation from intensified vigilance to full-blown panopticon intrusiveness.  Snowden sees two main causes: one, the transfer of paper data to digital data, stored online; and, two, contracting. To get around agency hiring limits set by Congress, contractors, not counted as employees, were hired. Snowden calls them Homo Contractus. He was one. Said to be working for, say, Dell computers, but actually doing the work of the NSA or CIA. 
Homo Contractus has become an evolving species of worker for the US government.  It is perhaps the most dangerous development of all, given that such contractors are the eyes and ears of the surveillance machine.  Suddenly, agency analysts go into early 'retirement', only to put up a quick WordPress business website and hang a shingle out as 'consultants', who then get re-hired by the system they retired from.  When such consultants start working overseas, in places like the UAE, they are mercenaries who can hack away as they please. They bring their skill sets, toolsets, and target lists with them; the US government cannot stop them. It was no surprise to see The Intercept, a publication for whistleblowing revelations, being hacked from the UAE.
Permanent Record is an excellent read.  There is a sub-text to the narrative that makes you wonder whether he is pulling your leg at times. And a few seemingly contrived anecdotes, such as the tiny play child Snowden has with mom about the need for taxes; another childhood exchange with mom where she explains the immorality of opening his sister's mail; and, the chapter, "From the Diaries of Lindsay Mills," which are, ostensibly, entries from his girlfriend's (now his wife) diary. I was surprised that this chapter didn't qualify her for a byline.  But also, the section was so finely manicured that it felt like an inauthentic voice. In a novel that's okay.
I have questions.  Like why the push to get people to use the Tor Project?  Snowden says that setting up a Tor server can help others in highly controlled societies (he cites Iran) reach out beyond their cyberwall.  But the safety of Tor use was debunked years ago, when it was revealed US spooks had cracked its encryption and were on to users setting up bridge servers.  But a bigger mystery to me was the inclusion of a reference to the bin Laden execution of 2011: "a dialysis patient shot point-blank in the embrace of his multiple wives in their lavish compound."  By all other reports, bin Laden was shot dead from the stairwell, there were no "multiple wives" embracing him, and the compound was anything but "lavish."
Responses to what Snowden did in 2013 seem to locate his actions somewhere between heroic and traitorous.  One political analyst, however, believes he's beyond such easy good or evil. David P. Fidler, editor of The Snowden Reader, writes in his introduction to the volume that Snowden's actions "disrupted the trajectory of political affairs and forced democratic societies to reconsider fundamental questions, the answers to which help define the quality of the democratic experience." This is, of course, vague, and maybe entirely unhelpful, but does give an idea of his reception of the intellectuals who may influence his fate, should he ever return to America.
The picture Snowden paints in Permanent Record is so bleak and — like he alludes to — such a fall from more relatively edenic times that there seems little hope.  However, he does, like Julian Assange, assert that one place to start fighting back is for people to implement encryption — sealing their documents and using a safe VPN.  Snowden notes, with hope, "The year 2016 was a landmark in tech history, the first year since the invention of the Internet that more Web traffic was encrypted than unencrypted." In addition, many other people, like Tim Berners-Lee, the inventor of the World Wide Web, are pushing for the adoption of John Perry Barlow's "A Declaration of the Independence of Cyberspace." Meh.  But the truth is, more radical actions may be required.
Personally, I believe we need a more benign, colossal catastrophe. For instance, I was reading the other day about the chances of Earth being spit in the eye by a giant hot loogie from the Sun. I read:
"In today's electrically dependent modern world, a similar scale solar storm could have catastrophic consequences. Auroras damage electrical power grids and may contribute to the erosion of oil and gas pipelines. They can disrupt GPS satellites and disturb or even completely black out radio communication on Earth."
Such damage, if it lasted long enough, might just be the best goddamned thing to happen to this planet in a long time. We'd talk more, face to face.  
By John Kendall Hawkins
In the 1963 horror-thriller, The Birds, Alfred Hitchcock wants his viewers to understand the world from the point-of-view of birds.  Angry birds. Birds angry at humans. The question is: Why? Why are the birds angry? Why have they gone amok, seeding chaos, and what will be the solution?  
My favorite shot in the movie comes when Hitchcock has a seagull floating over a town on fire and in full-flight panic — as if the bird were considering its work below, like a parent determining whether the administered spanking to a brat had been enough. And then another birds shows up in the frame, and another, and another, and then they all descend again. Why are they so angry?
Maybe part of the answer is attitude — hubris — or, as Bobby Dylan once sang, "Man thinks 'cause he rules the earth he can do with it as he please."  In 1962, Rachel Carson released Silent Spring, a cataloguing of Humanity's catastrophic treatment of the natural environment.  Man was shitting his bed regularly and seemed proud of it. The ever-ironical Hitchcock was providing payback for the angered birds: Who's luffing now?
In Timothy C. Winegard's The Mosquito: A Human History of Our Deadliest Predator, the author goes one better than Hitchcock by substituting birds with mosquitoes and providing the creature's point-of-view going all the way back to the Age of Dinosaurs. As far as Winegard is concerned, mosquitoes have been calling the shots throughout history in the animal kingdom, but especially with human beings, who, seemingly, have seen the decisions of virtually every 'Great Man' affected in pivotal moments by contact with the tiny disease-bearing predators. 
The male mosquito does not bite and, according to Winegard, lives a Beautiful Life of procuring sex and nectar. When it's time for the woman warrior to come looking for larval love, the males form a "swarm" tunnel into which she swoons, looking for a "heartbeat boy" on a version of "If You Are the One."  If you're 'lucky,' one of these swarms might occur right over your head — and can extend "1000 feet into the air" — as you're walking. Writes Weingard, "You are not paranoid, nor are you imagining this phenomenon. Take it as a compliment. Male mosquitoes have graced you with the honor of being a 'swarm marker.'" Once the sperm is obtained, he says, all they need is blood — yours  or mine. Winegard pictures a knocked-up mosquito landing on a patch of human skin.  He provides almost an engineer's description of the mechanical processes involved in biting into and drillin' for blood: 
She conducts a tender, probing, ten-second reconnaissance, looking for a prime blood vessel. With her backside in the air, she steadies her crosshairs and zeros in with six sophisticated needles. She inserts two serrated mandible cutting blades (much like an electric carving knife with two blades shifting back and forth), and saws into your skin, while two other retractors open a passage for the proboscis, a hypodermic syringe that emerges from its protective sheath…. 
On and on it goes, but, in short, she sucks your blood, and goes off to deposit her blood children in a pool of still water.
There is a cartoonish anthropomorphism that winds its way through the book. It's clear that Winegard has fun referring to the principal lethal mosquito as General Anopheles — for almost 600 pages.  Winegard has a military history background (but reads more like Jeremy Scahill than some swaggering apologist for the Pentagon), and his last book, The First World Oil War, was about the underlying fight to control petroleum during "the war to end all wars." So, he's comfortable dressing the mosquito in a general's uniform and leading him into battle — always the victor, one way or another. General Anopheles is our hateful enemy.
"We are at war with the mosquito," Winegard declares in his introduction. We've been at war for the whole shebang of human time.  Almost half of the 108 billion humans who have lived in the last 200,000 years, perished by exposure to toxic mosquito bites. This is a staggering fact, if true (he's extrapolating from data). But as Weingard indicates, "The biting female warriors of this droning insect population are armed with at least fifteen lethal and debilitating biological weapons against our 7.7 billion humans deploying suspect and often self-detrimental defensive capabilities." Some of the maladies have been with us for a long time — malaria, dengue, yellow fever — weapons humans have struggled mightily to overcome.
Because Weingard approaches the history from a battlefront perspective involving Big Man confrontations, a lot of time is spent detailing how said maladies are used to advantage by various warriors. As so many battles Weingard describes seem to involve one side drawing the other into literal quagmires of infested mosquito zones, one imagines a briefing of some sort warning soldiers of what to watch for. 
Walt Disney put out an especially effective film, The Winged Scourge, in 1943 that explains to soldiers the cycle of infection. (A soldier at the time, Dr. Seuss was also given an opportunity to spread the word to his mates and put out a pamphlet, "This is Ann…She drinks blood," that likened malaria to a venereal disease delivered by some floozy — seemingly with green eggs and sore hams.) As Weingard repeats, over and over, malarial infections among soldiers had often-catastrophic consequences for fighters.  
Winegard's account of mosquitoes covers millions of years. The best approach to understanding how he proceeds and what the reader can expect is to provide a sampling in, say, four separate historical epochs. I found interesting his speculations on the disappearance of dinosaurs, his alternate take on the comings and goings of Ghengis Khan and the Mongols, Napoleon's first use of biological warfare, and, probably most interesting (and controversial) of all, from an American's point of view, the role mosquitoes played in New World slavery.
There was a time when we wondered about the extinction of the dinosaurs, and came to the conclusion, after much debate, that it was all about the fiery spitballs from outer space. That was a long time ago. These days time seems to be speeding up. Is it a natural fact, I wonder, or just old age? I think more about the extinction of great thoughts, The Sixth Extinction, and what, if any of it, mattered.  Winegard argues that "that up to 70% of regional species were already extinct or endangered" by the time the asteroids hit. He credits the floozy from the oozy for the greater part of the kill, and we should be thankful: "Aided by her role in eliminating these top-tier dinosaur predators," he writes, "mammals, including our direct prehominid ancestors, evolved and flourished."
The Nazis admired Mongol tactics, writes Winegard; they were so similar to Blitzkrieg, encircling "their hapless enemies with breathtaking, unrivaled speed and ferocity." But "the mosquito sucked dry their dreams of European subjugation," and as "the mosquito helped prevent the west from being completely overrun. She harnessed her malarial might and held the reins of Mongol conquest, steering them away from Europe." They returned East.
However, Winegard points out the greatest achievement of the long Mongol reign, stretching from Ghengis Khan to Kublai Khan, is that they opened up a permanent means of communication, transport and commerce between East and West, later called The Silk Road. "The Mongols were willing to allow traders, missionaries, and travelers to navigate their entire empire, opening China and the rest of the east to Europeans, Arabs, Persians, and others for the first time…These new land routes opened by Mongol military expansion created an immeasurably smaller global society by fusing two larger, previously distinct geographical worlds." 
Napoleon had his own Empire-building problems with mosquitoes. The African slaves he hoped to build a sugar-producing colony in Haiti with revolted in 1791.  The natural defenses against malaria (such as sickle-cell anemia) that most slaves brought with them from Africa, argues Winegard, allowed them to resist and defeat the French soldiers sent to quell the resistance, but who had their own waterloo problems with mosquitoes. "Although the United States was the first to be born of revolutionary mosquitoes," writes Winegard, "her battlefield prowess in support of the slave rebellion in Haiti forced Napoleon to sell his North American lands."  As he notes, the Louisiana Purchase that followed saw France give up a quest for American colonies and doubled the landmass of America overnight.
However, Napoleon learned from his defeat in Haiti.  And at Walcheren, in 1809, Napoleon drew attacking and superior British forces into a marshland where they perished so miserably from contracting malaria that they couldn't fight on. But, writes Winegard, Napoleon's biological tactic also "ushered in the worst epidemic of malaria that Europe had ever seen."  When a defeated Napoleon was sent into final exile in 1815, the British ship Musquito guarded over him.
Perhaps the most compelling portion of Winegard's narrative is his discussion of African slavery and how it changed everything in the Americas. He tells the story of NFL defensive back Ryan Clark, Jr. who fell ill on a team plane and was later diagnosed with sickle-cell disease. One in twelve African Americans have sickle cell trait, and, according to Winegard, "Advanced by natural selection, sickle cell is a hereditary genetic mutation passed on precisely because it was originally a net benefit to the people who carried it…The evolutionary design that nearly killed Ryan Clark was initially a lifesaving human genetic adaptation." It provided Africans with the trait with almost total immunity from some forms of malaria.
According to Winegard, such immunity only made the African slave value grow, as it allowed colonists to not only settle in, especially in the Deep South, but to expand empires of cotton and sugar. He notes:
…African slaves were relatively unafflicted by malaria and yellow fever, and simply did not die at the same rate as non-Africans. Their genetic immunities and prior seasoning made Africans an important ingredient of the Columbian Exchange and indispensable in the development of New World mercantilist economic markets.
The slave ships brought wi\th them the anopheles and aedes mosquitoes, which would prove sop lethal to both the colonial and indigenous peoples of the Americas. Winegard's observations about the interplay of the mercantile development of the New World with slavery and malaria is long and fascinating.
Probably the only white hat Hero introduced in the narrative is the discovery, almost by accident, of quinine.  Winegard writes, "Quinine was a New World treatment for an Old World disease. The disease itself, and its vectoring mosquitoes, were born of Africa and the Old World and were transported to the New World, where they flourished." Coffee, chrysanthemums and, my favorite, gin and tonics, are all known to stave off malaria. And Big Pharma has some cures too.  But mosquitoes and malaria are still very much with us.
The murderous disease-bearing mozzies are still with us 200 million years later, driving us nuts at night as we try to sleep, and making us wonder how that 190 million-old buzz, which has us slapping out, could be an evolutionary advantage rather than the taunt it seems. We are still fending them off the same old ways– with smoke, nets, drained swamps, and anti-disease medications. Not only do they still bring malaria in most parts of the world, they now carry the Zika virus, Eastern equine encephalitis, and many other potentially deadly viruses. Scientists continue to remind us that we are overdue for a mosquito-borne pandemic, with amplified effects due to climate change extending breeding seasons.
Some scientists believe that the succubus' quarter-of-a-billion years reign is enough and it's time for things to change.  Enter CRISPR and the notion that we can genetically modify "humanity's most dangerous predator."  But there are worries: we'd be messing with nature; we can't yet guarantee something disastrously unforseen wouldn't occur. What if we somehow — in our Lamarckian chutzpah — made our most dangerous predator stronger? Or created a real-life Jurassic Park (amber-bound mosquitoes do exist)?
I have mixed visions of Octavia Butler's "Blood Child;" the recent movie Mosquito-Man (which sucked); and being shown as a child how to make a mozzie pop by squeezing the skin around their proboscis as they sucked — until they exploded, like a gory scene from Scanners. They bring out our latent sadism.
The Mosquito is a fascinating account of a primordial predator — seen almost-empathetically, by Winegard, through the lens of Great Man theory. It is unique in that sense.  But it is also overwhelming in its comprehensive claim that mosquitoes were lurking in so many watershed moments of history. You follow his Hum-eric narrative, wowed by the endless stream of Anopheles triumphs that Winegard cites. Then, frankly, scepticism sets in. You seek out secondary sources, and discover that his claims are largely valid. It seemed, at first, a narrative gimmick — the Life and Times of General Anopheles — but ends up a revelation; Hitchcock's birds eye view..
The Mosquito is yet another reminder to the reader that we live in a world where we don't really call the shots and never have. We like to tell ourselves sagas of how Men Have Come Seen and Conquered, and sit around vain bonfires telling tales of our Darwinian conquests. But Winegard replaces our historical agents — our manly Caesars and Odysseuses — with female mosquitoes, buzzy little valkyries with a high-pitched nasal drawls. Imagine a civil war won not so much by guns and stratagems, but by reactions to diseased mosquito bites and the requirements of care to ensuing sickness. As Winegard reminds us, half of all human beings who have ever lived suffered "mosquito-inflicted deaths."  Heil Hit-ya, General Anopheles — thwack!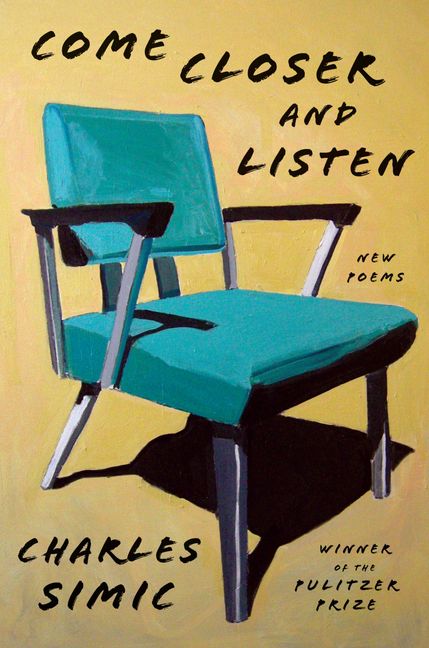 By John Kendall Hawkins

Back in the '70s, when I first learned to write poetry in earnest, I lived in a small country village with two boarding schools. One for the very rich; one for the middle class. At the rich school, where I was a scholarship student, we were favored with lectures from the likes of Dick Gregory and Dan Rather, while we heard that students at the other school were doing things like smoking reefer and watching A Clockwork Orange backwards. We listened to toccatas and fugues in our intimate chapel, while the others brought to life the J. Geils Band. We were an all-boys school; they were coed. On Saturday evenings, I would lay on my back on a circle of lawn and gaze up at the cosmos, while they smashed pumpkins, dated, and drank until they saw stars. Two worlds: two belongings: two visions of "Singing in the Rain."
My English teacher liked my writing and told me his best advice was to read everything voraciously; and he set me up to correspond with a New York writer, Nat Hentoff, who sent communiques of encouragement to me occasionally. I was restless, insomniac; my mind was full of ideas and lyrical wisps that were sometimes 'elegant' visual solutions to problems nobody wanted to hear about. I used to take long melancholy walks at night, through pungent apple orchards, look up through autumn maple leaves lit by a street lamp, recall lines from Frost, think heavy cosmological stuff. In short, I was a struggling poet.
Reading New Yorker magazine, I came across the poetry of Charles Simic, and was immediately blown away by the juxtapositions of minimalistic imagery and an ironic humor that I didn't quite understand but which made me chuckle. There was humanism that laughed at itself, that seemed to peek out at me from the shadows of what could have been a bleak pessimism. His images were feisty, sometimes like a comic frame in words. I was reading T.S. Eliot for the first time and especially liked his shorter more accessible stuff — like Preludes. I read a vision of human misery similar to Simic's, but without the humor.
For instance, I read, from Prelude II:
With the other masquerades
That time resumes,
One thinks of all the hands
That are raising dingy shades
In a thousand furnished rooms.
I re-read the finality, the heavy chords of the last line. Laughter, not so much. Eliot was steeped in the Anglican, urban fatalism, the kind that sends you genuflecting early in the chapel before the others arrive, and which seemed like a deep, vain thrombosis that crept up toward his heart his entire career.
Charles Simic, on the other hand, can bring you to a similar place of darkness and simplicity, but the illumination that follows is bound in a conceit that is not yet ready to give up. Take these opening lines from his early poem "Butcher Shop," for instance:
Sometimes walking late at night
I stop before a closed butcher shop.
There is a single light in the store
Like the light in which the convict digs his tunnel.
Simic's poem is potent, driven — an escape toward freedom; The Great Escape, with Steve McQueen, rather than the bulldozers of Auschwitz. (I love Eliot, by the way.) It could have gone South: Like the light in which the convict digs his own grave. Say.
Charles Simic has been asked a lot about his past over the years. His English, though coherent and smooth, is delivered as a second language speaker. He is a Serb from Belgrade. He spent his early childhood there during World War II. Bombing and destruction eventually led his family to emigrate — first to Paris, then New York, and, later, Chicago. "Everybody thinks I'm out of my mind when I tell them that I had a happy childhood even with bombs falling on my head. Playing with toy soldiers, I would go boom, boom, and the planes would go boom, boom," he writes in an essay, "The Prisoner of History," at NYRB in 1984.
He expected to become a painter, rather than a poet. But love of women drove him to try his hand at 'pick up' lines. "When I noticed in high school that one of my friends was attracting the best-looking girls by writing them sappy love poems," he says in an interview. "I found out that I could do it, too. I still tremble at the memory of a certain Linda listening breathlessly to my doggerel on her front steps." One can almost see her pounding heart.
Lots of male poets and painters would attest to this romantic french benefit — a beauty modelling naked under the sun in the shade of the mind's eye near the blue lapping sea. One can see why Simic admired Byron's Don Juan. In an early untitled prose poem from his collection, The Monster Loves His Labyrinth, he describes his first Romantic intersection, with the help:
There was a maid in our house who let me put my hand under her skirt. I was five or six years old. I can still remember the dampness of her crotch and my surprise that there was all that hair there. I couldn't get enough of it. She would crawl under the table where I had my military fort and my toy soldiers. I don't remember what was said, if anything, just her hand, firmly guiding mine to that spot.
And out of the war years poetry was soon born — boom, boom, boom.
Simic's poetry has won the Pulitzer Prize (1990) and has been a finalist twice more. If he's not careful, he might win the Nobel prize one day — his stuff's that good. In his just released collection, Come Closer and Listen, Simic continues to develop his surrealist survival technique. His images are as sharp as ever, the humor is intact. He cares about the right thing — his poetry — and is not so anxious to hold dear positions of cultural power.
The three qualities I have enjoyed most from reading Come Closer are his humor, his characterizations, and his healthy metaphysical relationship with things unknown. His humor is founded on the wry twists of his surreality, playful surprises, and modest language that overachieves with its humanity. Sometimes it's so simple that you don't fully 'get it' until you're moving your eyes to the poem on the next page. "Astronomy Lesson" feels like that:
The silent laughter
Of the stars
In the night sky
Tells us all
We need to know
Similarly, and complementing his winky feel for space is his wry take on time, in "The Hand That Rocks The Cradle":
Time–that murderer
No one has caught yet.
Space and time, out of which we are 'evolutionary' constellations of consciousness, seems to mock us, lugubriously, from the dark side of our own minds.
Simic fancies John Keats' expressed notion of "negative capability" in his poetics — what Simic calls "the uncertainty of certainty," of living within the means of what's knowable (or not), without giant leaps of faith across event horizons, which can leave you absorbed, not in light, but in total darkness. Like the fellow in "Butcher Shop," Simic uses available light to dig out of the jail of constraining concepts. In his essay, "Negative Capability and Its Children," he observes, "We could … bring in recent political history, all the wars, all the concentration camps and other assorted modern sufferings, and then return to Keats and ask how, in this context, are we capable of being in anything but uncertainties." (83)
In contrast, Eliot's characters proceed through a symbol-laden, even Jungian suffering leading to a pre-supposed "objective correlative." Simic's characters don't seem capable, by disposition, of drowning in an oversaturated consciousness of the world. Like Simic's childhood itself, Simic's characters keep on 'playing,' even as the bombs of chaos fall all around them. There is a toy poem to play with — in everything.
Simic's characters thrash in the world, "Like that crazy old woman / With something urgent to say / You couldn't make sense of." We're all on the road to Babel, and if not careful, of being inexpressive selves and inscrutable. This poetic recognition is all the 'symbolism' Simic needs. Again in "Negative Capability," he writes, "The goal in surrealism as in symbolism is a texture of greatest possible suggestiveness, a profusion of images whose meaning is unknown and unparaphrasable to a prior system of signification." (88) In other words, there is no real translation.
Similarly, in "Sunday Service," one of my favorite Simic characters, having briefly considered, in three stanzas, a Sunday world seemingly hard at work ridding itself of sin (even a dog is chasing a cat up a tree for religious purposes), our character tells us:
Descartes, I hear, did his best philosophizing
By lazing in bed past noon.
Not me! I'm on my way to the dump,
Waving to neighbors going to church.
Classic Simic. Junk as sin, sin as junk. Out it goes, on Sunday morns.
But he can go further, getting downright farcical with joy, as in the romping "Bed Music." Four quick stanzas: one to set the scene — lovers in a worn-out bed; another to express the noisy musicality of the coital enterprise; another to introduce mad-driven neighbors downstairs, and then the coup de grâce stanza:
That was the limit!
They called the cops.
Did you bring beer?
We asked the men in blue
As they broke down the door.
If Eliot's Preludes are Chopin, then Simic goes all Liberace at times. He just doesn't care.
Without hanging a moral compass around the neck of his perceiving subject, unbalancing his vision like a phenomenological albatross, Simic allows the frame that is seen to be seen for what it is — whatever values (moral, aesthetic) are self-evident and don't require the intervention of prejudice. Such is the case with his wonderful poem "Among My Late Visitors":
There is also a cow
Whose eyes the soldiers
Took out with a knife
And lit straw under its tail
So it would run blind
Over a minefield
And thereafter into my head
From time to time
I've never considered 'war' that way before. Going through Simic's poems is like going through a mindfield full of IEDs (improvised expressive devices), if you'll forgive the pun.
There is an upbeat metaphysics at work in Simic's crooked world, things don't quite line up right, and he doesn't even have to try to 'find' oddball juxtapositions — they're just there, and he just needs to wait and observe, as he did with a "Cockroach" early in his career, where he provokes the reader by saying he doesn't see cockroaches the same 'icky' way he presumes the reader does. It's a playful tactic that makes the reading a kind of agent provocateur's test.
In one interview, he tells J.M. Spalding of Cortland Review, "I'm a hard-nosed realist. Surrealism means nothing in a country like ours where supposedly millions of Americans took joyrides in UFOs." It would still be surrealism in most other places, but, uh, in America, the road of excess doesn't necessarily lead to the palace of wisdom — at all. He continues, "Our cities are full of homeless and mad people going around talking to themselves."
In "Metaphysics Anonymous," homeless, downtrodden truth-alkies seek Salvation:
A storefront mission in a slum
Where we come together at night
To confess our fatal addiction
For knowledge beyond appearances.
…
…we line up with bowed heads
For coffee and cookies to be served.
For Simic, there are only these places we go, lost, to stand up and attest to our powerlessness before our addiction, and tell our story, often poignant, of how the search for Truth has torn apart our lives and left us ruined. People holding up their 3-month or 6-month badges of sobriety smiling, full of genuine support, knowing, though, it's just a matter of time before they fall off the wagon again — into the gutter, where all truths run in the end.
Simic decided to duck out of re-upping for another year as America's Poet Laureate in 2008. He noted humorously: "It was just too much. I had at least 50 or 60 interviews and countless number of other things I had to do. I would receive 30 emails every day relating to poetry. It's enough to make you hate poets and poetry. Enough! You know? I want to do other things."
He is now a Professor Emeritus in English at the University of New Hampshire, where he is involved in the MFA program. At work and life in a New England setting.Under the table, still playing with toy soldier revolutionaries, being manhandled by beauty. Lucky bastard.
…..
Note: A well-produced short documentary of his life can be found here. Simic reading his "Hide and Seek," from Come Closer and Listen can be found at Poets.org. "Light Sleeper" and "The Old Orphan" from the collection are also there.
Rachel Maddow: 'Lock him up!"
Sean Hannity: 'Lock her up!'

Bruno Sammartino, Killer Kowalski, Professor Tanaka, The Fabulous Moolah, The Sheik, Haystacks Calhoun, Chief Jay Strongbow, Ivan Koloff "The Russian Bear," Billy Graham, Colonel Ninotchka, and The Progressive Liberal. Turnbuckle nose jobs, sleeper holds, flying splats, head chairs, an occasional Curley Shuffle, tag-team terror, caged grudge, and emcee Vince McMahon. Hatred never had so much fun wrestling with Truth.  Until Now. Entering the ring, none other than WWE Hall of Defamer, the one, the only, Donald J. Trump, aka Saint Grobian, champion of the deplorables, who onced "schlonged" Hillary Clinton, and is feared for his legendary hold, The Pussy Snatch.
According to Rolling Stone staff writer Matt Taibbi, this is the state of affairs in national politics today — a Spectacle of bizarre performers flipping each other in the public arena, to the titillation of the rabid masses, like some scene from the classic movie, A Face in the Crowd.  They are divided Left and Right, polarized bears wrassling over baby seal meat on the world's last floe, united by their choreographed hatred for each other. The End of the World as Reality TV. Great ratings.  Matt Taibbi calls it all Hate Inc. — his new book.
Rachel Maddow and Sean Hannity face off on the cover of Hate Inc.  Loud Democrats versus Loud Republicans.  Of the two, Taibbi takes issue with Maddow more because he sees her as "smart, quick, and funny," and should know better than to slog the slimey end of Trump and Russiagate the way she has. Meanwhile,  "The Sean Hannity Show is an uncomplicated gruel of resentment, vituperation and doomsaying," writes Taibbi. Both adhere, to varying degrees, to what Taibbi calls The Ten Rules of Hate, which include notions like, "There are only two ideas," "Root, don't think," "No switching teams," "The other side is literally Hitler," and in fighting that other side everything is permitted.  For Taibbi, they are two faces of the coin of the fucked-up Realm.
We've been at the bread and circuses so long in America that it's now difficult to conjure up the sad, but heady, days of catharsis that followed Dick Nixon's TV resignation in 1974. Goodbye to 'dirty tricks' and, soon enough, the Apocalypse Then of Vietnam. We weren't happy with Gerry Ford's pardon of Nixon, but we managed to sublimate our bile through Chevy Chase's regular depictions of Ford falling over himself on SNL. With Ralph Nader, Noam Chomsky, Woodward and Bernstein, pushing to keep the Bastards honest, and with peanut farmer president Jimmy Carter, our dove among the warhawks, we felt we were moving toward our manifest destiny again. And the locusts sang that sweet mellow dee….
And then, lo, what rock through yon window breaks?  Carter announces he has had lust in his heart for "other" women and admits so amidst all the pink bunnies spread out all over the place in the pages of Male Gaze Magazine (November 1976).  Next thing you know, the press went berserk, and every time people started to forget about bunnies, and get back to kumbaya in the Middle East, John Updike put out another goddamned Rabbit book. Then Carter got into trouble again in 1979 when a naked bunny on the loose came swimming at his canoe with enough apparent purpose that he thwacked at "her" with a paddle. It was, all in all, a decade down the rabbit hole.
Well, it really wasn't much of a hop to get from Carter's hypothetical transgressions of the heart to Bill Clinton's days of jizzy improvisation in the White House, a certain intern playing "Blind Willie Leaps" on his sexaphone, and all hell breaking loose inside the DC beltway (where belts never stay up long anyway) — the media frenzy, the special counsel, the calls to impeach, the partisan poli-dicking. The Clinton Show opened up a whole new can of whoopee-honkytonk.  Anita Hill, Judge Thomas, pubic hair. "What is is." You felt you were tripping.  And some openly wondered how many people in Bosnia and Aftica were being taken out by cruise missiles to "detract" from the rocket's red glare of Willy's jism cycling the news back home.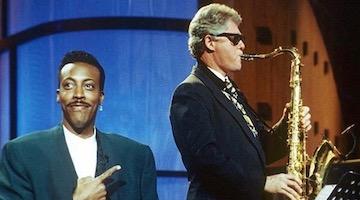 Then after the palette-cleansing events of 9/11 wiped the smirks off our faces in a hurry and turned a whole lot of us into overcompensating conspiracy-fearists for about ten years, here we are, back in the criminal slime of celebrity sexual promiscuity. Now, with Russians.™ The phenomenon that is Donald J. Trump. He's not only lusted after bunnies, he's grabbed them by the pussy. Now we're trying to figure out whether he grabbed Putin by the pussy, or if it was the other way around. And that's all anyone cares about in America. Climate change? Nyet. Late stage capitalism? Nyet. Overpopulation? Nyet. Fashionable fascism? Nyet. Multiverses and the Singularity? Nyet. Welcome to America in 2019.
Hate Inc. brilliantly captures the current circus atmosphere and explores its roots in the political, economic and technological transformations of the last half century. Taibbi writes, "The Soviet Union let us all down by collapsing under the weight of its sociopathic leadership and systemic corruption, removing both itself and global communism as a functional adversary."
That sucked. White Hat now alone in the spotlight, exceptionalism and neoliberalism looking more like Don Quixote than Sir Lancelot. So the Russkie demons had to be resurrected: Thank God Putin's an asshole; it gives us something to work with. They gave us Sputnik; we gave them Stuxnet; now it's their move.
Taibbi trots out his linguistic mentors early — Noam Chomsky and Hunter S. Thompson.  One can see both at work in Taibbi's style. He's always keenly aware of the so-called "propaganda machine" that Chomsky in Manufacturing Consent, argues is behind all news production, the hidden vested interests, the profit-driven requirements of being in business, pandering to a readership. However, Taibbi's prose is anything but academic; rather, it follows in the hip, snarky tradition of Hunter S. Thompson that is appropriate for a staff writer at Rolling Stone magazine. 
The Russian disappointment aside, Taibbi locates the beginning of the corruption of good, solid journalism in the aftermath of the Vietnam War. Far from seeing the end in Nam as a military loss, let alone a moral loss, American war hawks came away angry that ruptures in the narrative — Daniel Ellsberg's Pentagon Papers, Sy Hersh's My Lai account — had undermined and betrayed the so-called Noble Cause.  "The post-Vietnam story blamed an 'excess of democracy' for the loss," writes Taibbi, "especially in the media: loserific criticism of our prospects for victory undermined the popular resolve to keep fighting a winnable war." 
The Excess of Democracy silliness sounded ominously Kissinger-esque. He'd said of events in Chile, "I don't see why we need to stand by and watch a country go communist due to the irresponsibility of its people. The issues are much too important for the Chilean voters to be left to decide for themselves." It was as though the hawks and chickenhawks had replaced 'communism' with 'democracy' and Chile with America.  New policy followed: Control the Messenger. One ex-CIA operative, Duane Clarridge, pardoned for his crucial role in the illegal anti-Sandinista campaign in Nicaragua, was shockingly candid with John Pilger about the fascist engine of American imperialism — "get used to it world," it's who we are. 
This 'national security' attitude became policy toward journalists from Nixon onward, ratcheted up incrementally through the administrations until after 9/11. You could argue that the national political beat became little more than the propaganda arm of the War on Terror.  As Glenn Greenwald and others have repeatedly charged over the years, the national press corps are made up of little more than stenographers being fed unattributed, often-uncheckable information.
Taibbi believes that part of the reason for the change in spirit that came over journalists is class-related. He writes, "…[B]ack in the day, reporters often came from a different class than the people they reported on in government. He relates the story of old school journalist Walter Winchell who was asked if he worked as a reporter: "He supposedly joked in reply: 'Yeah, but don't tell my mother. She still thinks I'm a piano player in a whorehouse.'"
That changed after Nixon and Watergate, he recounts.  "Ironically, All the President's Men, which made reporting glamorous, was about adversarial journalism. But the next generation of national political reporters viewed people in power as cultural soulmates because, at least socially, they were." Suddenly, they were in a Georgetown nightclub together, grooving on Mose Allison tunes.
The economics of journalism has also played a role in the changes Taibbi alludes to.  The media mergers of the '80s and '90s downsized the market, resulting in fewer outlets for news, which, combined with the ascension of the Internet in the late 90s began to affect revenue streams, especially for the press.  Eventually, Taibbi argues, this began to affect news coverage and led to the transition to the current partisan bickering that represents contemporary coverage of events, especially national politics. It's all come together like never before under Trump. 
Taibbi observes, "Few seem troubled by the obvious symbiosis between Trump's bottom-feeding scandal-a-minute act and the massive boom in profits suddenly animating our once-dying industry (even print journalism, a business that pre-Trump seemed destined to go the way of 8-track tapes, has seen a bump in the Trump years)." Trump often refers to the "failing" New York Times, and categorizes other mainstream media outlets as purveyors of "fake news," but such attacks have done wonders for their bottom lines.
As the Peabody Award-winning Linda Ellerbee used to say, closing out her NBC Weekend stints in the 1970s, "And so it goes."
Now that Robert Mueller's testimony before Congress last week ended as flat as a whimpering bagpipe, instead of the big bang smoke that Democrats were hoping to get from Mueller's mushroom cloudy brain to fuel impeachment proceedings, we move in our spectacle to the last wrassling encounter on the programme. In this corner, Saint Groban, whose own government distrusts him with the country's top secrets. And in the other corner, Julian "Wicked Leaks" Assange, wearing his fearful torn-condom mask, who the Trump administration wants to prosecute for espionage and journalism.  A grudge match. The Pussy Snatcher versus The Sleepy Hacker. An atmosphere of pure hatred. Applause. The bell rings, we salivate.
Counterintuitively, The Whorehouse Pianist plays Rachmaninoff, musical pearls rolling before runting swine. Hunter S. Thompson would have loved it, dropping down another shot of whiskey, and heading upstairs for another round.

My bedridden grandfather used to say, a Will Rogers twinkle in his eyes, "If you're not a little wacky today, there's something wrong with you." That was back in the '60s, in the days of 'Nam and Love, when everyone seemed to have a little jungle floating around in their heads, and you were either grooving on the stench of Napalm in the Morning or the sweet aroma of Reefer Madness mournings.
I kept grandpa's wisdom in mind throughout my undergraduate years as a philosophy student. Through the study of Hamlet and his problematical disposition(s). Through my Sanity and Madness class, featuring Foucault, the Ship of Fools, and the world seen as an upstairs-downstairs Titanic without icebergs and going down in the Flood. And through Jung and Freud, the Human Condition as an archetypal rainbow leading the seeker to a pot of gold of selfhood versus the grumpy old self-destructiveness of the Id-bound human mess never to be sufficiently "sublimated" as depicted in Civilization and Its Discontents.
Nietzsche really did me in though, when it came to a vision of madness. Who was. Who wasn't. In Beyond Good and Evil, he wrote, "Madness is rare in individuals – but in groups, parties, nations, and ages it is the rule." If that was true in 1886, before the War to End All Wars and the One That Followed, etc., then it's even truer today, now that we've taken to declaring a global war on an abstract noun: Terrorism. When you have such an open word (one man's ceiling, another man's floor), can it be very long before the leathered-up verbs wake from their dogmatics slumbers and reified concepts start disappearing at freefall speed into their own footprints?
Well, I was thinking about all the evidence of wackiness I've seen since that boyhood visit to my accidental oracle (who really only wanted a shot of whiskey (I gave him two) before collapsing back onto his bed, only to wake up later alone staring up a constellation of night-glow stars someone pasted to his ceiling), as I began reading the newly released Let Me Not Be Mad by A. K. Benjamin. It's a book, a memoir about intersections, existential concentricity, a Venn diagram that illustrates the fragility of boundaries between people and their concepts of themselves and others.
Let Me Not Be Mad is written by a psychiatrist who fears he may be going insane, as he listens — as he deeply empathizes — with the narratives his clients bring to him, tales of survival and "resilience" in the Carnivalesque world we accept as normal, the mid-point of the acceptability bell-curve most of us strive up like gig economy Sisyphuses, only to inevitably backslide for reasons that Dr. Benjamin is there to help us come to terms with through reasoning and listening without judgement.
What makes Benjamin's modus o. unusual (these days) is his near-absence from relying on Big Pharma prescriptions for DSM-guided diagnoses he himself doesn't fully believe in. The other thing is he's a people doctor, he believes in talking, listening, Being There in the clients' narratives, not so much for analysis but to honor the narrative by participating as a reader would a story. But what happens for Benjamin is that he discovers that being the serene pond upon which these anxious raindrops fall, and interpenetrate, has its price: his own sense of sanity.
Benjamin begins to have virtual out-of-body experiences, seeing himself in the bodies of others facing himself as doctor, over-empathizing as it were; in the end, he sees himself as his own client sitting beore himself. He mixes and matches the Venn narratives until they and he become part of the same story, without the usual "professional" separation between story and reader. Freud first warned of this hazard between patient and doctor in his discussion of transference and counter-transference. Freud saw it as inevitable, to evolve such feelings, but such inevitability has been largely quashed today by the current practice of diagnosing symptoms (think: astrology charts) and putting everyone on psychotropics (it is a jungle in there).
However, a better reference point would be Anton Chekhov's "Ward No. 6." Ivan, a long-term patient on the ward, confronts Andrey Yefimitch, his psychiatrist, one day: ",,,You have seen nothing of life, you know absolutely nothing of it, and are only theoretically acquainted with reality; you despise suffering and are surprised at nothing for a very simple reason: vanity of vanities, the external and the internal, contempt for life, for suffering and for death, comprehension, true happiness–that's the philosophy that suits the … sluggard best." Most contemporary psychiatrists would up the dosage, if they heard such "drivel," but Benjamin, like Yelfimitch, is stricken by the truth enunciated. It hurts him to realize we suffer in our separation from each other through some almost-arbitrary imposition of yet another dominant abstract noun: Normal.
And this of course leads one to think back on the revolution that almost was in psychiatry in the early '70s, when prominent Scottish psychiatrist R. D. Laing totally rejected the artificial boundary between normal and abnormal experience. As he famously put it: "insanity — a perfectly rational adjustment to an insane world." He elaborated on this in The Politics of Experience. "Social phenomenology," he writes, "is the science of my own and of others' experience. It is concerned with the relation between my experience of you and your experience of me. That is, with inter-experience. It is concerned with your behaviour and my behaviour as I experience it, and your and my behaviour as you experience it." Benjamin's memoir is demonstration of this entanglement of selves co-producing "reality."
One narrator after another comes to tell their tale of intersecting with reality: Tracy, Bron, Craig, JB, et. al., until finally, as at the beginning, there is You, facing yourself, your own client, your own doctor. They come in, at him, "Daughter, mother, father, marriage, family, broken in an instant, by [some freakish moment that changes everything]. No need to tell them their family will never be the same again." It is a struggle to maintain one's intensity, one's empathy level, story after story. It may be the memoir's finest feature: it's depiction of the complexity of humanity, and its embracement.
Benjamin's intersection is not just with clients coming to him in the privacy of an office; they're everywhere: "I walked over London bridge in rush hour, faces thronging around me, and diagnosed each one in an instant:'Psychosis…Depression…LewyBodies…Panic…Depression…Sociopath…OCD…Cynophobia…Panic…Guam's…' Everybody has something, and now there's a name for it, even if it's fear of having something, of going insane, aka dementophobia." What if the pandemic we were waiting for were not physical but mental, a disease that devastates consciousness, the one major advantage that humans have over the animal world? If the animal world around us going extinct, one species at a time, why not us?
Entropy all around us; we see permanence at our own risk. Benjamin sees people falling apart all around him, and in this mass of half-formed people he sees himself, he passes himself, like T.S. Eliot's "compound ghost," and asks himself a rhetorical question: "Can you have a breakdown in a breakdown? What if everything is breaking down, always breaking down? A self-portrait in a convex mirror that has been smashed to smithereens."
Benjamin is not merely concerned with the present, with the lack of therapeutic talking/listening, and the total capitulation to maintenance drugs in America — opiates, marijuana, and other prescribed mind-altering drugs, but he keenly understands where we stand in relation to the future, the continuous convergence of man and machine. Like Freud, he doesn't have an optimistic sense of our current evolutionary direction.
He writes, "It's been the decade of the brain for the last twenty-five years. Fashions come and go; the cortex, the subcortex, white-matter tracts, relay speed, gamma oscillations, secret pathways which openly in the dead of night….It's not too cynical to suggest that we too might run the risk of getting lost constructing fantastically elaborate and expensive simulacra of our own ideas." Not just a warning about AI; it's a warning about our own humanity, together and alone.

I cried when Gus Grissom died, along with two crewmates, in a smoky blaze aboard Apollo 1 on January 27, 1967. The three astronauts were testing equipment in the capsule prior to the next day's scheduled launch, when fire broke out and they were unable open the hatch to escape. I was ten at the time, a Catholic boy living in a Jewish neighborhood in Boston, and just weeks before had received in the mail an autographed photo of Grissom from NASA (a teacher had made our class request one, after his speech on the space program). The accident appeared to be a fatal blow to the Kennedy quest (borrowed from a Nazi's dream) to land an American on the moon (before the Russians did) by the end of the decade.

But the Show went on, and, thanks to Wernher von Braun, America launched Apollo 8 and safely landed a spacecraft on the moon on July 16, 1969. I was "away" at summer camp, and sat around in a semicircle with other campers, in the middle of the night, watching the landing take place on the rec hall black-and-white TV. Buzz Aldrin and Neil Armstrong planted a stiff flag and bounced around on the sandy surface together; cups of strawberry "bug juice" were passed around, while La Salette Brother Chick strummed us along to a sleepy version of Kumbaya. It was a glorious moment, topped up over the next few years by the human journey and scientific romanticism depicted in Star Trek episodes. William Shatner's sappy smirk and Spock's logical positivism helped keep me starry-eyed through a sometimes dark and gravity-filled childhood.

Later, in one of the great episodes of the dreamy, Vangelis-driven TV series, Cosmos, Carl Sagan explained the symbiotic relationship between outer space and inner Man: We are "star stuff," he said, literally composed of the same chemistry of the stars; when we look out at the firmament, we look in on ourselves, cosmos to cosmos, as it were. From microscope to telescope, from eyeball to eyeball, adjusting the focus, we are constantly searching for the meaning of our existence. Such "magical realism" buoyed me for years, right up to the day John Lennon died, when the world seemed an even colder place, now lit by the dim light of mourners mourning dead dreams.

The late Stephen Hawking's new book, Brief Answers to Big Questions, re-energizes the value of knowing, after a long hiatus in the void of postmodernism; his book brings the affirmative gift of fresh light; the swashbuckling smirk is mostly gone, the romance of discovery replaced with the growing desperation of a planet in peril needing new answers. The topics Hawking explores include: God and the origin of the universe, space colonization, time travel, black holes, artificial intelligence, and extraterrestrials. The book, largely a compilation of notes Hawking had for a book he was working on, is presented in a question-answer format for each subject. Most compelling to me, because most relevant to our current paradigm shift, were Hawking's answers to the God question, the nature of black holes, and the implications of Artificial Intelligence to the future of biological humans.

"God," John Lennon once sang, "is a concept by which we measure our pain." It turns out, Hawking's view is not dissimilar to Lennon's, conceptually. Hawking rejects a world and universe explained by an omni- God. "Religion was an early attempt to answer the questions we all ask: why are we here, where did we come from? Long ago, the answer was almost always the same: gods made everything. The world was a scary place, so even people as tough as the Vikings believed in supernatural beings to make sense of natural phenomena like lightning, storms or eclipses. Nowadays, science provides better and more consistent answers, but people will always cling to religion, because it gives comfort, and they do not trust or understand science."

Hawking's explanation mostly addresses the human intellectual engagement with the world, but he stays away from the moral grounding of religion altogether. As the enlightened Voltaire tells us, "If God did not exist, it would be necessary to invent him." The triadic dialectical God Abraham has handed down to the world in the form of Judaism, Christianity and Islam, theoretically supply such moral "comfort," although you wouldn't know it from the state of the Middle East today.

Hawking's rejection is closer to Nietzsche's God Is Dead, beyond-good-and-evil embrace of the Overman, a future Man that will look back on current humans the way we now look back on our ape-like pasts. The paraplegic ubermensch writes, "…[K]nowing the mind of God is knowing the laws of nature. My prediction is that we will know the mind of God by the end of this century." And, he recalls: "For centuries, it was believed that disabled people like me were living under a curse that was inflicted by God." Who's in the wheelchair now, Big Guy? Hawking seems to ask.

And it's just as well that Hawking disposes of God before he leads the reader into the mind-blowing cosmological territory of black holes, quantum theory, and the potential multi-histories of the universe. Nietzsche (again) admonished, "When you look into the Abyss, the Abyss also looks into you." If you look too deeply into the black hole for enlightenment, you may find yourself drained of light. Right now, black holes seem to us kind of like giant highway potholes future space explorers should avoid.

But imagine, as Hawking does, the Big Bang coming as the result of a Black Hole implosion. He writes, "As we travel back in time towards the moment of the Big Bang, the universe gets smaller and smaller and smaller, until it finally comes to a point where the whole universe is a space so small that it is in effect a single infinitesimally small, infinitesimally dense black hole." Now imagine black holes banging, overflowing, like popping corns, into universes, each possessing multiple possible histories, each filled with endless popping corn stars. Some cinema we're in. That's the Out There, the firmament away from our troubles, placid and serene, a guide to Wise Men, it seemed, until the "cripple" Hawking came along with his trapeze tricks, and showed us a teeming cosmos, alive as Van Gogh's "Starry Night."

He doesn't paint a picture of the In Here that is any easier to grasp. Artificial Intelligence (AI) is just as much a problem of In Here as it is Out There. The problem with AI isn't, as many people believe, about how to bring machines up to snuff so that they can be as intelligent as humans; it's a given that they will be and almost are. The question is: what happens when gain "consciousness" and begin to outsmart us to the degree that we can no longer understand their language, such as when quantum computing come along (soon) and processors can calculate thousands of times faster than today, not just in digital sequences of either on or off (1 or zero), but on and off — at the same time.

Hawking writes, "There is no physical law precluding particles from being organised in ways that perform even more advanced computations than the arrangements of particles in human brains." He continues, "…we cannot predict what we might achieve when our own minds are amplified by AI," such as is the case with NZT, the mind-enhancing drug of the fictional TV series, Limitless, where the main protagonist, an ordinary person, achieves extraordinary feats while "high." Could humans become so dependent on this "high" that they virtually merge with their PCs or, more likely, smartphones? (Conceptually, we may be be already there.)

Further, along the lines of such worry, what happens when we not only begin to over-rely on such machinery, but, with the dreamy urge to shed our "mortal coil," we converge with them, leaving behind our biology? There's the rub. He writes, "Quantum computers will change everything, even human biology." Imagine a quantum scanner that review human genes and suggest ways of making them more efficient, say, for space travel and intergalactic colonization. Would this be the rise of Lamarckianism, a final imposition of the human will over Nature, or, ironically, a kind of planned obsolescence of the species, the final step in human evolution before our extinction?

Will we need bodies? Stephen Hawking himself may be almost the prototype of such a situation. Take away the biological package that houses his vital organs, he was essentially a disembodied brain merged with a voice synthesizer. One can imagine all manner of ways to move forward from this: a replacement body built from a 3D printer; a cloned body; a removal of the need for a body, per se, by synthetic methods of delivering "blood"; or, even the creation of full-body avatar, a kind of hologram that takes your place in public full of such avatars. Hawking writes, "Creating realistic digital surrogates of ourselves is an ambitious dream, but the latest technology suggests that it may not be as far-fetched an idea as it sounds." It may be here already.

Hawking is ever-aware of the paradigm shift we face in our choices up ahead. He knows there are very real risks that we will misuse AI and other emerging technologies to further ensure our collective demise. Our track record leans that way. "[T]he Earth is becoming too small for us. Our physical resources are being drained at an alarming rate. We have presented our planet with the disastrous gift of climate change. Rising temperatures, reduction of the polar ice caps, deforestation, overpopulation, disease, war, famine, lack of water and decimation of animal species; these are all solvable but so far have not been solved." He adds, ominously, "It is time to explore other solar systems. Spreading out may be the only thing that saves us from ourselves. I am convinced that humans need to leave Earth. If we stay, we risk being annihilated." Nevertheless, the book is imbued with Hawking's survivalist optimism married to the natural curiosity of scientific endeavor. Mostly.

Even the Pentagon seems to be aware that we need to start looking for answers beyond the confines of the Earth. Recently, for the first time, and after years of denial, the military admitted that they are actively looking for UFOs — even going so far as to include photographic evidence in their release to the New York Times. Hawking would have been impressed by this new interest in aliens, although very cautious about what we'd be getting in to. One recalls the Twilight Zone episode involving a "cook book". With climate change heating us up, we could be going from the fires into the frying pan.

Brief Answers to Big Questions is a great read — serving to reiterate our current understanding of the concept of cosmos and the inner world that houses it. The trip Out is the trip In. The short, easy-to-read book has some astonishing revelations — especially about Hawking's specialty: black holes. While short on viable answers to some of the many problems facing humans during our current paradigm shift, Hawking chooses the optimism of Can-Do technology over the pessimism of falling skies and melting ice. I procured both the ebook and the audiobook, and found the latter more entertaining, containing the voice of both a surrogate reading Hawking's notes, as well as snippets of Hawking himself providing tiny intro answers at the beginning of each question. It's like man and machine together.