All the Presidents' Miens
All I know is
we face an up and coming
always up and coming
electoral battle in the fall
between, always between,
pussygrabbers to the Left
and pussygrabbers to the Right,
two guys stroking,
littoral and clitoral,
you choose the prez, and
keep your hand on that ballot,
hold on. Oh, Lord, hold on.
Joe Jiffy Pop
who once had people coming
for miles around to pick
his plagiarized brains,
and who was biding his time,
hunting eggs in his mind
in the ovary office (I mean oval),
seeing himself as the Easter bunny president,
after voters conspired
against Bernie again (apparently,
his fingers, too, have done some walking
through the yellow pages,
a wolf wearing soul-of-satire clothing),
must now read his own palm
to remember where it's been,
so he doesn't have to lose
to a glad-handing clown only good
for tossing out toilet paper rolls to the plebs.
Twas ever thus:
Men and power at the one and many river
pronouncing themselves Hairyclitorises,
changing their views by the day.
The hand of GHW, our beloved CIA president,
was known to go covert and gitmo a gal or two;
even wheelchaired up he was frisky
and known to goose the geese.
GW might have been the exception
onnacounta he still had the gloves on,
but then again he was a Top Gun
in his own mind, on Cruise control,
born a mission accomplished.
If Obama was anything like Jesse Jackson —
just saying: and later the drone fantasies,
the double taps, their connotations.
There was always someone it seems
playing "Little Willie Leaps"
on Clinton's sexaphone, him wearing sunnies, natch.
While the allies were dropping bombs,
Reagan was dropping Lana Turners onto tables
in Hollywood, Jack Nicholson style,
While John Garfield rolled over in his grave.
And JFK's rumored magic bullet theory:
that until you've had them three ways,
you never knew a grassy knoll.
L-BJ. N'est ce pas? Capeesh.
Even George the wig-clad cut down cherries
and not only didn't he lie about it
but frankly seemed to boast.
Our best bet was the penis farmer
(I mean, peanut)
Who turned himself in
(Democrats, right?)
after a self-investigation
that nobody asked for — Internal Affairs,
aka, lust in the heart,
the scandal exposed right there
in Playboy magazine:
You have a flash of Jimmy in the mansion
and then pray you'll go blind
as if you saw Carter, not Godiva,
riding high on a heaving horse.
And I mean high.
You have to hand it to Richard Gere
he says (wait for it)
most power's under the table:
A flick of tongue, a quick handshake
and a hoarse whisper-er-er
of reassurance
to seal the deal
(note the wife's eyes).
Ah, love, let us be true,
give me your hand
(so I can see it)
and let's stay inside forever
and never grow up, and pretend —
Covid-19 long, long gone,
but here anyway,
just checking each other out
safely forever distant
like dream people, wisps really:
engagements, weddings, sex romps, threats, funerals, all on line  —
each of us wondering
who's zoomin who
today.
Followed of course by the requisite ad
that mixes beer and contenders,
the way Eliot mixed memory and desire:
Dos Ickies, the Mexican says,
Stay thirsty my friends,
and don't forget to vote
the lesser of two evils — fun,
like at the end of Animal Farm.
Remember how much fun we had,
looking left to right and back again,
trying to figure out who was who?
One generation passes away, and another generation comes;
But the earth abides forever.
The sun also rises, and the sun goes down,
And hastens to the place where it arose.

– Ecclesiastes, 4-5
John Freeman has been busy in the last decade trying to rouse people from their somnambulant lives by means of narrative wake-up calls. "Part of writing, the best part of it," he tells us in the introduction to his new collection, Tales of Two Planets: Stories of Climate Change and Inequality in a Divided World, "is to wake a reader up into the present, by transporting them into a dream—one vivid enough to reorient how they see things upon waking."
Such alarms can be startling, such as his inclusion of an account of the 'mole people' living like Morlocks beneath Manhattan's surface in "Near the Edge of Darkness" by Colum McCann, which appeared in Tales of Two Cities, a previous collection (reviewed here) that gave Jacob Riis-like voice and vision to neglected denizens of NYC.
More recently, Freeman tackled the enormous moral morass and economic debacle that the country has become in his Tales of Two Americas: Stories of Inequality in a Divided Nation (2017). His 36 contributors in that collection included lesser-known writers, as well as more established ones, such as Annie Dillard, Roxanne Gay, Joyce Carroll Oates, Ann Patchett, Richard Russo, Rebecca Solnit, and Joy Williams. If Two Cities was a redux version of How the Other Half Lives, then Two Americas provides the reader with a stark reminder that 99% of Americans are increasingly at the beck and call of the 1% — the two-jobs poor are teetering on the edge, the middle class buffer zone is eroding, while the rich flaunt their luxurious 'self-isolation'. Covid-19, eat cake.
If Freeman's first two collections left the impression that it was just the world's Exceptional Democracy™ that was in deep shit and needed to address some serious political and economic issues immediately, well, you were wrong; it turns out we're all in quick shit, sinking by the moment, and Tales of Two Planets, though filled with inspiring, even poignant writing that depicts the morning after we've had our filfy MILFy way with Nature, the tales go beyond America's exceptionally parochial problems and lay out a vision of smelly melting glaciers, rivers of shit, and crazed responses to the Climate Change calamity. In short, we best keep snuggling with our teddy Corona, and waving Brady Bunch-style to each other on Zoom, cuz we in a world of motherfuckin' trouble.
Two Planets features 36 mostly foreign writers who, with the exception of Anuradha Roy and Margaret Atwood, are unlikely to be known to most readers. Freeman gives us essays, stories, and poetry from Iceland, India, Canada, 
Lebanon, China, Bangladesh, Denmark, and America — covered in detail below — Argentina (a river as wounded animal), Thailand (spicy soup city), Colombia (a mountain gives way), Pakistan (a language without "terrorism"), Eritrea/Ethiopia/Sudan Britain/Belgium (climate change as refugee), Haiti (toxic algae), Guatemala (sedimental journey), Burundi (dark dead fireflies), Hawai'i (49 inches, 24 hours), Indonesia (angry rain), Kenya (flying toilets), Palestine (the pushy grab), Mexico (we called it maize), and more.
Like grumpy Greta Thunberg, Freeman's angry. "To turn away from the greatest threat humankind has ever faced has required a staggering dedication to distraction and lack of empathy for the suffering of others," he writes. And how. Humans may have peaked, like oil and the dinosaurs it came from. Even with our current distraction, Covid-19, we seem incapable of using the opportunity, ostensibly afforded by our current situation, to take stock on the near-future of our species.
When the dinosaurs got hit by meteorites, that probably came at them like coronavirus fireballs, did they just stand around getting giddy over the shit they were in? Everywhere people seem to be taking selfies with Covid-19 — virtual weddings, funerals, sex romps, concerts — instead of leveraging the moment and talking turkey about Climate Change. Has Congress re-convened since the Super Bowl? If the rest of us can hold virtuals, why not Congress?
Frankly, we never even responded to Covid-19 sanely. We were distracted. We were exhausted by the impeachment hearings and the Super Bowl was upon us. By the time people converged on Miami, it was already known that Covid-19 was on its way — according to the NEJM, "As of January 30, 2020, a total of 9976 cases had been reported in at least 21 countries…"– and Florida governor De Santis now admits Covid-19 may have been "circulating" at the Billion Dollar Bash. Distracted from distraction by distraction, as Eliot puts it.
Distracted, but, as Freeman says, also devoid of empathy. He writes, "Climate change is affecting us all, but it's going to hit the poorest parts of the globe first, and hardest." Many of the accounts in Two Planets describe a level of destitution and degradation, not just in the Third World but in America, too, that give the lie to the notion of material progress and electoral integrity. Depending on where you are born, you can be locked into poverty all your life, your environment a hazard you must accommodate in order to survive. Climate Change exacerbates the tenuous existence poor people are forced to endure.
There are two excellent essays from Iceland that begin and end the collection. The first bears the title "N64 35.378, W16 44.691," which represents the GPS coordinates to a glacier described in the article. It's a glacier out there somewhere in the alien wilds of our planet, hostile and forbidding. But for Andri Snær Magnason, the article's author, there is (or was) an element of the familiar to this terrain. "In the north," he writes, "we had an abandoned farm by the ocean, just below the Arctic Circle. It is one of the harshest homesteads in Europe, and you can see the next house only with binoculars."
It takes a moment to orient yourself to the juxtapositioning of the Arctic with Europe, but before you can get comfortable with the notion, he adds, "It is a place where you can listen to fourteen species of birds singing or quacking at the same time." Life! But now there are signs of death, "…skeletons everywhere, parts of wings, and the smell in the air was actually rotting seaweed." Magnason brings us further on our textual trek through his childhood family stomping ground, and sees melting, "Areas that look as if God had only two materials left after she created the earth: black rock and green moss." We go on, with him, sherpa sure, ahead.
We come to the point he's trying to make. "In the geothermal areas, our earth reveals what it is actually made of. We are standing on a thin crust on a ball of boiling magma floating around a burning sun," he writes. This strange place of ice and heat could be another planet — "Solaris" or "Jupiter" — but no, it's early primordial Earth, now in distress, where "you can feel the power that moves continents… the hostility…muddy, boiling pools like something from Dante's Inferno." In short, a place that would give SETI scientists an erection if they saw it out there through a telescope. (I wonder what alien SETI scientists would make of us?)
As if to counter this image, Magnason recalls how his grandma and grandpa got stranded in a snowstorm hereabouts once and "they were stuck inside their tent for three days, until only the tip of the tent could be seen from the glacier's surface and they had to be dug out. I asked my grandfather, 'Weren't you cold?' 'Cold?' he responded. 'We were just married!' Two sticks rubbing, just building a fire, trying to keep warm, in a hostile world, creating next of kindle, and here I am, Magnason seemed to say, like a subliminal ice cube in ads of yore.
He guides us through more IcyHot wilderness,until you start to think about Mary Shelley's Frankenstein up here somewhere jumping from floe to floe. Magnason (or is it Magmason) writes,
We travel through landscape unlike anything I have seen before, over terrain that looks like miles of turtles' backs, through a forest of black pyramids, past cracks that moan and gurgle, past streams that fall into bottomless holes that remind me of the lair of some alien, snakelike creature, an ice version of the sarlacc sand monster.
It's Earth; and then, we reach the mental glacier known by its coordinates N64 35.378, W16 44.691, and this forceful place you would not think could be affected by Man is dying.
Magnason makes us watch, little reader-performers, all self-conscious blue, as: "The glacier vanishes softly, like a silent spring. It just melts, retreats slowly, calmly, but its appearance is strangely dead, almost like a slain fish." We've come to the place we potentially started from and know it for the first time, all bigbang and whimpery in our poopypants. Gosh, did I do that?
A second Icelander, Sjón, makes us similarly suffer in the collection's closing piece, "On the Organic Diversity of Literature: Notes from My Little Astrophysical Observatory." Sjón tells us he "spent seven weeks as an artist in residence at the Potsdam Institute for Climate Impact Research" and claims scientists there have "begun to question whether mankind possesses the intrinsic ability to respond to its imminent extinction." As if juicing up for his self-isolating stint amongst the Climate crew, Sjón brought with him a thoughtful collection of books:
The Conspiracy Against the Human Race by Thomas Ligotti; In the Dust of This Planet: Horror of Philosophy, Vol. 1, by Eugene Thacker; and Staying with the Trouble: Making Kin in the Chthulucene (Experimental Futures) by Donna J. Haraway—all of which deal explicitly with mankind's threats to itself and its possible disappearance from the face of the Earth.
Hear Ye, Hear Ye, read all about it. Old Werther's got syphilis and is now suicidal.
In between these ice bread slices is an enormous tasty turd burger bound to wipe the shit-eating grin off the face of even the most recalcitrant climate deniers. On point, Lina Mounzer gases it up in her piece from and of Lebanon, "The Funniest Shit You Ever Heard." Lebanon has become renowned for its decline into corruption since its Civil War ended in 1990, when its reconstruction began, contracts for work establishing the New Leb Order, and leading, inevitably, to an upstairs/downstairs economy that never favors the have-nots. As with every state now dealing with the ever-widening income gap, there has been growing tension in Lebanon.
Mounzer tells the story of being stalled one day in a line of cars going up a Tripoli hill: "One of the sewer drains had overflowed, blasting away its manhole cover, and a gleaming brown waterfall cascaded down the hill." I immediately thought of the Boston Molasses disaster of 1919, when a vat exploded and 2 million gallons of brown stuff down nearby streets, drowning 21 locals. Back in Tripoli, nobody drowned, but lots of people laughed, at first, except for one guy who Mounzer says "got splattered, perhaps with the remnants of the very same meal he had consumed at his dinner table the night before, and then unloaded into his toilet that very morning."
But the best bit about this article was Mounzer's wonderful description of how all shit comes together, like the free-flow of ideas, until, ideally, the occasional plumbing is needed. She writes,
Beneath every city, its underground twin… A network of pipes connecting to every shower drain, every kitchen sink, every toilet, disappearing a household's dirt and grease and vomit and urine and feces down the gullets of small pipes that flow down into the ground, that then feed into bigger pipes, and ever bigger pipes, all our shit merging: the organic, fibrous roughage of the rich, the nutrient-deficient poop of the poor, and all the middle-class crap in between, all democratically flowing together in a single system….
And when it breaks down you're paying union wages to fix it.
And the near-comedy of the ineptitude of our dealings with our demise continues in Anuradha Roy's tale, "Drowning In Reverse," in which an Indian village is flooded to make room for the construction of a novel "high altitude lake." While a protagonist laments and recalls fond memories, a bubbly government bobblehead, Mr. Negi, sees the bright side:
Midget submarines would take tourists past the underwater wreck of the old town—the palace, the market—all crumbling away, but the state had no doubt that visitors would flock there and pay good money to enjoy this mini Atlantis so far inland, a thrill very different from the region's standard menu of mountaineering and bird-watching.
Bizarre shit happens. After bin Laden was killed, Abbottabad put up an amusement park.
Roy's narrative witness to this seemingly thoughtless government whimsicality finally observes, with insight that could include us all,
There is resignation, cynicism, and fury as government after government ravages the country's forests and waters in a tight embrace with giant companies. Nobody can reverse this or stop it: it has been and will be coitus uninterruptus continuous until there is nothing left to destroy.
Will this mummyfucking never cease? Liebfraumilch all around! Who cares if they're falsies we nickname Silicon Valley. Proust!
In China, where authorities gagged and threatened a doctor before his warning about the impending Coronavirus could go viral (he's since died of it), a prize-winning photographer, was arrested and disappeared for sharing environmental photos that portrayed the Red System in an unflattering way. This arrest and burial of Oriental journalism is recounted in "Recording Is His Priority:
On the Photographs of Lu Guang," and should be a worry in the Occident, where public stories are routinely buried by vested interests who control the Message.
In Bangladesh, it's the same old story. Tahmima Anam recounts it again in "The Unfortunate Place." As John Freeman pointed out in the introduction poor people take the brunt of the world's economic and ecological disasters. Anam's story begins,
Once upon a time, there was a girl from a terrible country. The country was battered by the worst combination of natural and human-made disasters: floods, cyclones, famine, war. The country was small and the people were poor. Every bad thing that could happen to a place would happen to that country.
Anam remembers how Kissinger called it a "basket case" and George Harrison, Dylan, and others made it a Cause — all those years ago. The Earth abides, but apparently, and inexplicably, so does poverty.
Poetry also features in this collection. Lars Skinnebach, from Denmark, gives us "TEOTWAWKI" (the end of the world as we know it), and proffers up images that evoke siege and desperation:
And when the ants came
I followed them down
underground where they lived
blocked their exits
and plundered their nests
and plundered their stores
This conjured up Derinkuyu, the underground city in Cappadocia (Turkey), which I visited a million years ago (and froze my ass off in a B-and-B cave). Folks went there to escape the onslaught of the Ottomans. Wikipedia tells us the cave cities were still in use into the 20th century.
In another poem, Margaret Atwood, author of The Handmaid's Tale, lyrically ponders, ala Robert Frost's "Fire and Ice", how we might perish and the magic we have lost:
We breathe hot pudding.

…

We stand on the non-lawn,
arms outstretched, mouths open.
Will it be burn or drown?
Though we've forgotten the incantation,
the chant, the dance,
we invoke a vertical ocean,
pure blue, pure water.
Let it come down.
Let it rain. Let it rain. Let it rain.
Towards the end, Freeman brings it all back home with the inclusion of "The Psychopaths" by Joy Williams and "In This Phase In The 58th American Presentiad (United States)" by Lawrence Joseph. Williams's story condemns the mindless activities of Big Game hunters, psychopaths who think they're Hemingway, but behave more like the dickheaded hunter (with his trophy wife) in "The Short Happy Life of Francis Macomber" than the thoughtful Gregory Peck-driven hunter, Harry Street, of "The Snows of Kilimanjaro," who falls in and out of reveries as he lays fading, hyenas, vultures, and gangrene closing in. Williams's psychopath could be a one-percenter head-hunting for a trophy corporation. Joseph's poem attempts to tear Trump a new one: "His own hell, he owns it, in his own shit, / feet of lackey weasels clamped / onto his pot-bellied stomach, teeth stuck / in his puffed-up jaw." There's a lot of anger out there. Thunberg's not the only one pissed off at the world.
We've had so many warnings for so many years. I can still recall as a teenager ads that came on TV reminding us of our obligation to our environment. Only you can prevent forest fires, Smokey the Bear told us. In 1970, even the diabolical Dick Nixon founded the EPA, perhaps realizing that the environment needed protection from people without empathy and incapable of understanding, or indifferent to, the effects of their money-driven malevolence. In 1971, in a legendary TV ad, Iron Eyes Cody, aka the Crying Indian, wept a single strong man's tear at the white trash epidemic that was polluting the nation (updated, it would include the information highway). No doubt, had someone seriously suggested at the time that we switch our national anthem from the current martial noise, that no one can sing, to "America the Beautiful" (even the Russkies wanted some of that) it would have passed in Congress with not a dry eye in the House.
But in the end, we preferred the artificial over the natural, meddling with Nature rather than letting her be, and when we got around to having the temerity to tell Hippie Mama, to her face, that we were just fucking with her, she went bonkers, and sent a Republican bouncer to make us pay. We're paying, loan shark-style, with exorbitant interest.
The List is the origin of culture.

– Umberto Eco

oxygen, carbon, hydrogen, nitrogen, calcium, phosphorus, potassium, sulfur, sodium, chlorine, magnesium, and trace elements

– List of elements that compose the human body
Father's and sons have been at it since the beginning of time — since an outraged God told Adam to get out of Eden and take his side rib (Eve) with him, and go fuck himself, after His Satan-driven brat ate of the iMac tree, and started thinking for himself; and Adam screamed back over his shoulder, "You go Yahweh and I'll go mine; and, He riposted to Them, "See ya, Totem and Taboo."  They went into Exile, and many many many many many many illicit light thoughts later, to make a long story short, here we are.
When Umberto Eco died of complications from pancreatic cancer in Milan in 2016, many people felt as if they had lost a loveable father figure.  With his trademark self-effacing humor, he honored the reader, which is to say he honored and fought for freedom of thought, and took the real value of a text away from what he called 'the imperial author' and ceded its interpretation to the reader. He was kinder than Yahweh that way.  In a speech before PEN America in 2008, he spoke of his father's absence in his life. "I knew Stephen Daedalus better than my father," he begins. There were stories never told, emotions never felt, and his father drifted away, a ghost to him, before ever being fully realized.
Newly translated from Italian by Alastair McEwen, On the Shoulders of Giants is a series of 
twelve lectures Eco wrote for an annual cultural festival called La Milanesiana that commenced in 2000. It's deep dive into an array of esoteric, sublime, and sometimes scatological ideas that Eco manages to make accessible to intellectuals, wannabe intellectuals, and people who fucking hate intellectuals but enjoy and playfulness.  He's a semiotician interested in the signs and symbols of ancient Christianity; he's a linguist interested in how words communicate, identifying a triadic dialectic between the reader, the text, and the writer; and, he's a responsible relativist.  The lectures cover three broad areas: relativism, aesthetics, and the duality of truth.
Eco begins his lecture series with "On the Shoulders of Giants," which is a much-trodden ground of inquiry, all kinds of homage parties have been thrown over the years: Where would we be if not for Heraclitus, Socrates, Plato, Aristotle, Galileo, Copenicus, Darwin, yada yada, and this is all meet and acceptable behavior, so let us carry on.  What makes Eco's talks fun is his humor, penetrating insights and truly eclectic examples of topic points.  He manages to make you feel that you're going on an esoteric adventure into secret spaces, rather than some Adventure World ride into over-structured sentimentality. In this first lecture, Eco reminds us that, postmodern or not, the age-old struggle with Daddy (patriarchy) continues, and we alternate between dwarfs and giants into the uncertain future.
Eco starts biblically. After the Flood, Noah got shit-faced, and took a nap, and, peeking in on Dad, Ham took note of his "nakedness" and tittered, some say like Eddie Murphy in Raw, who invited his brothers, Japheth and Shem, to check it out; instead, they grabbed a sheet and, walking backwards into the tent, they covered Dad and skedaddled, but their brother, still hamming it up, woke Dad from his wet dream, and all hell broke loose. "Imagine opposing one's father by mocking him," Eco tells us, "as Ham did when he couldn't overlook Noah's having a little wine after all that water…" Noah reacted by dropping the N-bomb and "exiling his disrespectful son…[and] descendants to thousands of years of endemic hunger and slavery." Poor Noah, said Polly to the cracker, who bequeathed us chain gangs and economic inequality.
After these two major over-reactions (Adam, Noah) to nakedness by father figures, Eco reminds us of how psychopathic old monotheism could be.  God terrorizes Abraham to the point he's willing to cut the throat of his scapegoated kid, Isaac, to please the Old Man.  (Actually, the whole vibe of this scene is captured perfectly by Dylan in Highway 61.)  Eco tells us, "(Believing the son would die of a slit throat while the father earned the benevolence of Yahweh—you cannot tell me the man was behaving according to our moral canons.) Luckily, Yahweh was joking—but Abraham did not know that." Fucking Yahweh, right? Maybe he told the serpent to go Eve, just to see what would happen next.
These kinds of estrangements carry a lot of weight with Eco — he traces these battles of fathers and sons, dwarfs and giants, from the Bible through to the rest of history.  Copernicus, he says,
referred back to the thinking of Plato and Pythagoras…Kant needs Hume to awaken him from his dogmatic slumbers; the Romantics engage…the Middle Ages; Hegel explicitly sanctions the primacy of the new over the old…Marx, reinterpreting human history …[started with] the Greek atomists…Darwin kills off his biblical parents by making giants of the great anthropomorphic apes, on whose shoulders men came down from the trees to manage, still full of wonder and ferocity, that marvel of evolution that is the opposable thumb.
And later, that marvel of revolution, the middle finger.
In a lecture Eco gave before PEN America in 2008 he tells his audience that "I knew Stephen Daedalus better than I knew my father" and laments his absence, "the ghost lost forever." We can speculate on what this meant for Eco, whether in the absence of his father he sought solace or understanding in the depths of the past where, as he says in a later lecture in this volume, "To the mystic, God appears as a Great Void."
Eco sums up the intellectual connective tissue between millenia of generations, giants and dwarfs, as they sort out what to bring to forward from the past and what to pass on through time and space.  Nietzsche, the philologist and arguably a proto-semiotician, makes a cameo appearance to guide us on how to treat the past:
Nietzsche names it in the second of his Untimely Meditations…, where he denounces our excess of historical awareness. If the oppressive influence of this awareness cannot be eliminated even by the revolutionary activities of the avant garde, the postmodern stance is that we might as well accept the past, revisit it as a form of apparent tribute, and reconsider it from the distance permitted us by irony.
This is an excellent way of putting it.
Though Eco briefly mentions the Bard in his lectures, he'd probably agree with Harold Bloom's summary statement in The Anxiety of Influence, of Shakespeare's outsized cultural value over the last four centuries:
I sometimes suspect that we really do not listen to one another because Shakespeare's friends and lovers never quite hear what the other is saying, which is part of the ironical truth that Shakespeare largely invented us. The invention of the human, as we know it, is a mode of influence far surpassing anything literary.
But even Shakespeare, since the onset postmodernism has begun to crack and crumble like Ozymandias in a desert of mainstream neglect. Billions returned to dust, a handful still discussed.
Another form of the age-old Father-Son struggle, from Eden on, is what Eco addresses in his lecture, "The Absolute and the Relative." An understanding of this relationship goes to the core of human being, the nature of reality (if there is any), as well as the mind-body problem and the experience of what we call consciousness. Eco cites Dante's Paradiso in an eloquent encapsulation of the relationship: "Within its depths I saw gathered together, / Bound by love into a single volume, / Leaves that lie scattered through the universe."  In this lecture, he considers the most important question: "Is it possible to believe in an absolute and state that it is unthinkable and undefinable?"  This we struggle with.
This uncertainty of what represents absolute value and what is relative carries over into the realm of art.  In his lecture, "On Some Forms of Imperfection in Art," he cites a number of examples of the power flaws to accentuate beauty.  He notes how "Montaigne (Essays III, II) hailed the attractions of lame women." This made me think of the gimpy femme fatale in W. Somerset Maughn's Of Human Bondage, whose cruel beauty reduces a man to desolation and disillusionment.  He sums up how the presence of imperfection can affect an aesthetic object this way: "So two forms of imperfection can be attributed to a work of art: the absence of some parts that the whole would require or the presence of more of them."
This discussion of aesthetics leads Eco to more specific qualities of the aesthetic, which he has written quite a bit about over the years — beauty and ugliness  There are separate lectures for each in the volume, as well as a complementary lecture on the invisible.  He humorously notes that, today,
For some youngsters with earrings or maybe pierced noses, a Botticellian beauty may appear attractive because they are delightfully and perversely high on cannabis, but it certainly was not like that for Botticelli's contemporaries, who admired the face of Venus in the Primavera for other reasons.
Again, a snapshot of generational relativity.  Personally, I prefer to see it both ways, old and new, pass the bong.
Eco further stokes the comedy flames by having us "imagine if that traveler coming from outer space to determine our prevailing idea of female beauty had only Picasso's portraits to go by. With respect to past centuries, we find ourselves in this kind of situation."  This makes sense to most of us intuitively, even within the set of generations we live through:  I can barely handle hip-hop, whereas others seem to regard it as the cat's meow.
Eco brings Thomas Aquinas's three criteria of beauty, featuring proportionality, into the lecture hall; he briefly considers beauty's "play of light, or claritas," which he says was sacred and "valued due to the fact that numerous civilizations have associated God with light, and often with the sun."  He compares baroque painting, "such as Georges de La Tour's Magdalene with the Smoking Flame," wherein "everything in the scene is struck by the light of a candle,"  with medieval paintings in which, "by contrast, light seems to radiate out from objects in the scene. They, being beautiful, are luminous in themselves."
Eco also brings in the saintly 12th century intellectual Robert Grosseteste (or Bobby Big Balls, as his more immature friends ranked on him), who "conceived of the universe as formed by a single flux of luminous energy that was at once the source of beauty and being—an image that, for us, summons the notion of a Big Bang."  Well, probably enough said.
His lecture "Ugliness" is essentially a taste of his longer, more famous work, On Ugliness. He asks rhetorically, and to the point, "Are there universal ways in which people react to beauty? No, because beauty is detachment, absence of passion. Ugliness, by contrast, is passion."  He adds further clarification, humorously (unless,of course, you're a neo-Nazi), "There is a judgment of ugliness as a non-correspondence to the ideal of beauty, for example, when we say that a painting of a vase of flowers is ugly. Who painted it? Hitler." A rose is rose is a rose unless it's a prick.
In his lecture, "The Invisible," he almost immediately asks the pointed question, "How can you show what cannot be seen?"  He compares the historian's depiction of personages who end up coming at the reader like ghosts versus characters a fiction writer creates.  Eco tells us, "Reading fiction means knowing that the character's destiny is ineluctable." He provides as examples the many fictional lives of Madame Bovary, from verisimilitudinous adaptations to parodic (like Woody Allen's The Kugelmass Episode), which are all anchored in her suicide.  Likewise, with depictions of Anna Karenina, Eco says, "Only the fact that Anna Karenina inevitably dies makes her fondly, imperiously, and obsessively present as the melancholy companion of our existence, even though she never physically existed."  The historian can represent facts in ghosts clothing, but novelists can show a kind of  relative truth.
Another area of oral exposition that Eco plays around with in his lectures is the duplicity of language, especially in such areas of paradoxes, lies, and conspiracies.  Information can seem to mean two things at once; we can be faced with outright lies that may or may not have the desired effect on the target(s); and there is the allure of apparent "secret men's business" that we sometimes filter public utterances from politicians and even, counterintuitively, the mainstream media.
He provides splendid examples of paradoxes, like "Of course I'm a solipsist, isn't everybody?" and "God must exist because he wouldn't be so mean as to make me believe he exists if he really doesn't."
Everybody lies, and Eco makes fun of St. Augustine, through Immanuel Kant, when the saint avers that we mustn't ever lie. Eco passes on the example of  a killer ringing Augustine's doorbell.  He says that Augustine "maintained that we should never lie for any reason, not even to save a human life. [He] proposed the extreme example of those who have hidden in their own home someone that a vicious murderer is seeking to kill."  St. Augustine's coughing up the target.  Of this proposition, Immanuel Kant said that it "reveals that the great man was capable of talking nonsense every now and then."
For secrecy and conspiracies, Eco reaches back into the obscurist mythology.  It's fun.  He says, "All mythologies have had a god of secrecy; the figure of Harpocrates, under various names, appears from Egyptian art through the Graeco-Roman world to the Renaissance." I have new insight into his silence.
"Representations of the Sacred" is his last lecture in the volume.  No one who has read The Name of the Rose could doubt that they are dealing with an author and thinker who is deeply suffused in the sacred and its mysteries. How do we know a sign to be sacred or merely a natural phenomenon? He says, "Simply put, a lightning strike that incinerates a tree accompanied by a clap of thunder would in itself be only a frightening accident and sensation were it not seen and justified as a manifestation of some transcendent entity or will…."  At the end of the world, we get Noah's Gof back, and, apparently, Noah's water, too.
Even if we get through Covid-19 and Climate Change next, we still have AI and the quantum and multiverses ahead to further fuck ourselves with, and we seem a long way off before we return to the Garden, prodigal sons and their families, all in all a little worse off for the wear at journey's end — maybe one or two of us with an axe to grind with their Eves. But here we are, many father and son quarrels later, after many master and slave tumbles in the mud, still exiles. In my mind's eye I sometimes see the dome of the Sistine Chapel, Adam and God facing off, not touching fingers, ET-style, but instead, withdrawing from each other, maybe forever, angry middle fingers raised.
by John Kendall Hawkins
"…people don't live or die, people just float."
Bob Dylan, "Man in the Long Black Coat"
Nothing reveals the decline and fall of the American imperial mind better, at Das Kapital's end, than the inane debacle concerning the use of masks in our current pandemic. For days and days, I've been listening to talking heads trash Trump and blame him for the poor response to Covid-19. Fine, he deserves some trashing, as he called Coronavirus "a hoax" back when the keen mobilization of an American response might have made all the difference. Probably, his ignorance should be an impeachable offense. A reporter asked him the other day about WHO, and the fool said something like, "Who's on first," and it was on with the Press.
¡Ay, Corona! What are we going to do with you? They're now talking that the epoch of human hugs and kisses (handshakes are kisses, too) may be over as we extend our periods of self-isolation well into the future, afraid to be intimate ever again, onnacounta catching an evil virus. According to the Daily Mail, the UK's breathless paper of record (Kathy Scruggs would be proud), "The coronavirus pandemic could spell the end of hugging and handshakes for years to come, social scientists warn." However, the scantily clad paper adds, women started the whole "distancing" thing with the #MeToo movement backstepping, away from men. So, you could see Corona, and its distancing vibe, as an off-putting Überfeminist.
Which is quaint, as fear of catching Epstein-Barr has never stopped us from getting sloppy with each other's labia, even at the risk of an apoca-lip-tic outbreak. Handshake deals will continue to be made between Wall Street heavy lifters and their spotters, sans sanitation. And Trump's ignorance about masks and malarial manifestations, has stirred up confusion and wonder (is Prez Doofus a doctor or just a quack?) that two guys talking has taken on deadly new dimensions in avoidance behavior: You see in your mind's eye Neo and one of the Smith brothers dodging each other's bullet-like ejectiles. ¡Ay, Corona! Conversation will never be the same. Take cover.
Well, as usual, the rich seem to have it all figured out. The question is, what did they know and when did they know it? Most recently, amidst this crisis, Jeff Bezos was discovered to have had Fortune smile on him yet again with some trading that made him richer in the crisis. Just before Covid-19 freefell the Wall Street market, Bezos unloaded 3.4bn worth of Amazon stock. Look at him laughing all the way to bank. No pictures of the buyers were available, but you remember those awful images of people jumping from the North tower, right? Of course, some would argue that it's a fine line between winning and losing on the market, but it's the only chance the "little" guy really has.
What they knew and when they knew it. Remember back in '18 when the MSM blithely (they love that word) informed the public, as if it were a fashion update (check out their Covid-19 masks), that the little squirrels and weasels of Silicon Valley were preparing for the Apocalypse? And that, Fodor-like, they were leaving soon for New Zealand, property already purchased, holograph machines being shipped ahead for anticipated boredom bouts with their over-privileged kids, who may want to e-conjure up an interactive tour of Jacob Riis' Lower Manhattan.
One report has the elites building "doomsday shelters" (the rich going underground: are we not in the Days of Hallucination, or what?) and that "the 1% make up the largest private bunker community on earth" (good, now let's hand them lugers and tell them the Russians are coming). Hell, Peter "Cotton" Thiel, owner of PayPal, had the foresight and foreskin to grab 477 acres of virgin antipodes Mother Nature pussy. Mofo 1%ers, right?
And, as you might have predicted, "The first reported US case of a homeless person dying due to Covid-19 has surfaced in Silicon Valley," according to Vox. The article goes on to detail the healthwise helplessness of the homeless in general, but potential catastrophic effect of Covid-19 on a population, often seeking safety in numbers, and challenged with developing reliable hygiene habits — volunteers bringing "weekly shower stations to these encampments, it's simply not enough to ensure the safety of homeless people during this outbreak." And as with all other American foresight these days, it hasn't kicked in that a tanking economy will lead to mortgage defaults and rental evictions. And yet, we're told, "In the recent $8.3 billion bill passed by Congress, there were no funds specifically allotted to homelessness." Not a single dega dollar.
When homeless person Donald Neely was arrested in Galveston, Texas last year for "criminal trespassing" (what they call homelessness inTexas), and brought to the halls of Just Is, lead by ropes and horses and some female cop warning: keep walking or be dragged, Neely, the homeless man, was wearing a welder's mask. Nobody has wondered aloud about mask; there have no press queries. Maybe Neely knew Corona was coming, like a posse for a Black man, and said with the mask, "Come at me." No viral ejectile will penetrate his eyes or mouth. Jeff Bezos has plans to use a 3D printer to pop out masks, with that smile. Maybe he can work with Neely on 3D paper welder masks, and use the proceeds to fund Covid-19 services for the homeless. Yay.
Of course, I've got a modest Swiftian proposal for dealing Corona-driven homelessness. Red Salvation Army and blue Goodwill donation boxes have junkyards, too, like, think, smashed cars. What I propose is implementing a Jacob Riis type housing project of stacked up donation boxes, one homeless person per box,ideal for self-isolating in the self isolating times, with, naturally, Republicans assigned the red boxes and Democrats assigned the blue boxes. It will be a delicate set-up, so no gerrymandering will be allowed. Let 'em mix. To disguise the implicit blight and moral vacuity of allowing people to live this way the architectural design will feature postmodern posturing — think: A donation box city that looks like that goddamn Groninger museum in Holland. Allow tourists there (especially holographic tourists) to choose between making a donation to residents, or, preferably, being rolled, depending on the level of authentic experience they're after.
When people aren't running away like plague doctors to New Zealand, or avoiding (like the plague) the advice of the malpracticing doctor in the White House, they seem to have settled into a nice capitalist funk-y, vis-a-vis the mask issue. Tala Alamuddin, George Clooney's sister-in-law is, we're told by the MSM, selling fashionistical surgical masks on her website aimed at the discrete and discerning buyer (use PayPal). All akimbo, a team of edgy millennials models the wares — Camo, leopard, denim. Grrr. George Clooney, still taking shit for those sorry-ass Nespresso ads, was said to have said by those who say such things, "I could just die."
And Naomi Campbell's been making a Corona fashion statement: Shouldn't we listen when a girl has the cheek to wear 'hazmat chic'? Typical topical Americans have also gotten into the swing, too. An American flag over the mouth can mean either your breath has died and you're honoring it, or you want to see America great again. Even crash dummies want a piece of the action.
Well, who knows how long we'll last. A talking head was saying yesterday, in a blame-it-all-on-Trump voice, that America is not number 1 in Covid-19 preparedness and prevention. Thing is, America is not Numero Uno in a lot of things any more — health (nyet), education (nyet), welfare (nyet) — except student loans, home mortgages, meaningful jobs (see homelessness above). We've been seeing things coming for a long time and doing not much about it except making a lot of zombie movies and getting ever more addicted to the Internet that will one day kill us all with a stuxnet of the mind. Aliens looking down at us must be laughing their asses off (you know, if they have asses).
¡Ay, Corona!
"We're living on borrowed time. But that gives us a chance to do things we should perhaps have done before."

– Klaus Stohr (WHO), 15 December 2004
It's a funny thing, language. Geniuses tell us that it's what separates us most from the chimpanzees at the zoo who spit at us, unimpressed. One time, I saw a guy spit back and pick up a banana that had fallen from the cage, and made as if to give it back to the chimp with entreating eyes, only to pull it back at the last minute and begin a burlesque peel that drove Bonzo, and his mates, cageshakingly apeshit, and as he ate it, like a one-percenter, I could see in Bonzo's eyes a vow to evolve — just to get him back. The guy riposted with a finger, and flashed his opposable thumb, and walked away, a stream of ejectile whizzing past his head. Made me ashamed to be a homo sapien.
In these days of Covid-19 we need to be more careful about spitters and spittees, and the language that we use: lives are at risk. Nothing reveals the decline and fall of the American imperial mind better, at Das Kapital's end, than the inane debacle that took place weeks back concerning the use of masks in our current pandemic. Should we wear them? Or should we not? Which ones should we wear? Can we make our own stylized sputum catchers? Can we mask-up like Jesse James, criminal hero of many childhoods? Are American Muslim women now laughing at us behind fashionable hijabs? Some people got so discombobulated by the mask fiasco, hearing that mouth masks don't protect eyes from vile ejectile, that they panicked and wore face masks over their eyes and you gave them extra distance.
Well, we could all end up discombobulated by the time it's all finished, going out masked and looking like Picasso's Guernica, driven devolvos hoiked into our own spittoons. In a peculiar way, too many 'folks' in America seem to be enjoying Nature's schadenfreude festival in ways that are uncomfortable to observe and may border on some kind of dissociative hysteria that feels like The End is near.
In his preface to The Monster at the Door (2005), Mike Davis calls us out on our special species lack of empathy during catastrophes. He writes,
Unlike certain other social animals, we have no collective sorrow instinct or biological solidarity that is automatically aroused by the destruction of our fellow kind. Indeed, at our worst we find a perverse, often delectable sublimity in Black Deaths, tsunamis, massacres, genocides, and collapsing skyscrapers.
You go to chide such an attitude, but, then, you can't see how it's untrue, looking back at history as a series of Bill Murray Groundhog Days (but without the happy ending), and guys going around flashing opposable thumbs at chimps the way hippies used to flash opposable fingers at The Man. We can be monsters, and we just don't seem to get it.
And that's one of many salient points Mike Davis makes in his new book, The Monster Enters: Covid-19, Avian Flu and the Plagues of Capitalism. The new book is actually The Monster at the Door redux, with a 45-page Introduction completed in late April 2020 that specifically addresses the coronavirus pandemic. Deflecting the apparent chutzpah of re-releasing a book
largely about the "avian flu" virus (H5N1), Davis offers up, "The [Covid-19] pandemic, according to my current publishers, has given new relevance to my old flu Monster…I should emphasize, however, that the threat of an avian flu outbreak and its global spread continues to be 'imminent.'" In short, Covid-19 could team up with H5N1 and come at us like Godzilla, with Mothra, in a secondary wave of bio-terror.
That 'full disclosure' aside, The Monster Enters is a helpful reiteration of important details regarding the Problem we face: From AIDS to Ebola to SARS to MERS to Covid-19, Davis cites scientists who say we've entered a new epoch of pandemics; from now into an indefinite future, we will face waves of these 'novel,' viruses: "the species-jumping versions are extraordinary shape-shifters that constantly alter their genomes to foil the powerful immune systems of human and mammalian hosts." Maybe a shape-shifting virus-tipped spitball from space conked out the dinosaurs, too.
Davis writes, "As a recent article in The New England Journal of Medicine observes: 'It took the genome of the human species 8 million years to evolve by 1%. Many animal RNA viruses can evolve by more than 1% in a matter of days.'" It's a scenario reminiscent of the alien, crystal-like virus that changes before the very eyes of terrified scientists in The Andromeda Strain.
We've known for quite some time that viruses come in different categories. Some have a high mortality rate, but don't spread easily, so total deaths are down. Others have a lower mortality rate, but spread easier, and can kill more people. Davis says we are in the latter category, and that
Although not as deadly as the SARS or MERS, COVID-19's currently guesstimated two percent mortality rate is comparable to the Spanish flu and like that monster it probably has the ability to infect a majority of the human race unless antiviral and vaccine development quickly come to the rescue.
Spanish flu ended up infecting a third of the human population and killing up to 100 million people. A sobering fact to get soused to in your solitude.
But there's more, whether by avian flu or coronavirus human vulnerability to viruses seems to be growing exponentially, especially now that viruses seem to be getting closer and closer to cutting out the middle pangolin and getting at humans directly. Davis fears a perfect storm scenario whereby we are facing a virus that spreads easily and is so lethal that as many as "a billion people" could die. Citing Rene Snacken, leading influenza expert at the Scientific Institute of Public Health in Belgium, Davis mongers up a Doomsday image:
Eight years of research on H5N1 had convinced him that this cunning little Darwinian demon was capable of ecocide—the wiping out of entire species.
Covid-19 may just be the rough beast slouching toward Bethlehem, while we take zoom-selfies of our selfish doom.
So who's to blame for Covid-19, hypocrite, mon lecteur, as the Rolling Stones once sang about the killing of the Kennedys — after all, it was you and me. Pleased to meet you. Well, it's that and it's not that, and not in a quantum way either. We western ords and occidental plebs, who mostly live in gorgeous representative democracies, cede our power as people to roaring dunderheads, time after time. Once they're in office, Christ! They can be tough to get rid of, like cargo-cult cans of worn-out Spam on the shelves of supermarkets in Papua New Guinea. Davis says the biggest problem is the resistance to change, even at the potential cost of self-extinction. The two main factors of resistance are culture and politics.
He provides an example of cultural resistance in the form of cockfighting in Thailand. Our modern homogenized and pasturized moral minds recoil at hearing of such acts as setting one animal against another for bloody sport. But Davis has bigger chicken to fry: Farmers in China, Thailand, Malaysia and Vietnam raise chickens, and many of them supplement a subsistence income by grooming cocks to fight for money. When H5N1 broke out among Thai farmers in 2004 the government imposed a kill-down, and farmers with fighting cocks faced immediate destitution. Davis writes,
As they investigated, WHO officials were horrified to find out that it was common practice for the owners of fighting cocks to suck blood and mucous from the beaks of birds injured in a fight.
Strangely, I pictured the Holyfield-Tyson Bite Fight, Evander's trainer 's medically laving his ear. If you call reality "sur" long enough he becomes your master.
A more germaine and recent example of culture impacting on public health comes from Wuhan. The "wet markets," said to be the source of the Covid-19 outbreak (although others have pointed to a research lab a mile up the road that was known to be experimenting with coronavirus before the outbreak), often feature exotic wild animals — pangolin, bats — that bring with them from the wilderness 'novel' viruses that come at us like zero-day attacks we have no ready solution for. Tourists and other travelers passing through the wet market took the virus away with them. The first American diagnosed with Covid-19 in January had just returned to Washington state from Wuhan. It is difficult to convince the locals to change their habits. Davis points out that Chinese did nothing to change wet market practices after H5N1.
But the biggest hindrance to solutions to pandemic planning, and all the other clear and dangerous humanity faces, is political will to take on vested corporate interests. Davis writes,
The essence of the avian flu threat…is that a mutant influenza of nightmarish virulence—evolved and now entrenched in ecological niches recently created by global agro-capitalism—is searching for the new gene or two that will enable it to travel at pandemic velocity through a densely urbanized and mostly poor humanity…Human-induced environmental shocks—overseas tourism, wetland destruction, a corporate "Livestock Revolution," and Third World urbanization with the attendant growth of megaslums—are responsible for turning influenza's extraordinary Darwinian mutability into one of the most dangerous biological forces on our besieged planet.
Davis provides evidence that novel coronaviruses are equally dangerous.
Covid-19 has already brought to the fore, yet again, the disproportionate suffering such pandemics bring to the poor — the Third World poor — whose conditions are so primitive, in many instances, that the viruses are practically part of their biomes. Davis notes that
Multiple studies confirm that SARS-CoV-2 [Covid-19] is being shed copiously in feces and accumulated in sewage. In African and South Asian slums, of course, fecal contamination is everywhere: in the water, in home grown vegetables and as windblown dust. (Yes, shit storms are real.)
Similarly, the slumdog millionaires of Mumbai have been economically devastated by the Covid-19 'lockdowns,' as reported recently by The Democracy Dies in Darkness Daily, owned by Jeff Bezos. These "shitholes," as Trump would describe them, may ironically be the breeding ground of the next revolution.
Davis is livid. He implies that Trump's leadership inadequacies, including masks, chloroquine, and advising people to skip quarantine (as his economic numbers tumble) could be potentially impeachable offenses:
Trump's craven abdications, tantrums, lies, and sundry high crimes and misdemeanors during this crisis. For now, it is possible to summarize the major factors responsible for the catastrophic meltdown of the federal response in the first three months of the pandemic.
And this doesn't even include Trump's early assignation of blame on a Chinese hoax — now apparently re-assigned to the Democrats, a conspiracy theory that son Eric now appears to be in charge of spreading.
Davis lists six reasons why the response to the Covid-19 pandemic has been so disastrous. First, says Davis, "there was no continuity of leadership" from the Obama administration to Trump's. Two, he cites the "shocking incompetence and poor judgment of the CDC," specifically in their handling of testing kits. Third, Davis says self-isolating is a back-up plan, not primary, and was "made necessary by the failure to implement early testing and detection." Fourth — the aforementioned fiasco regardings masks. Fifth, Davis continues, "… the Trump administration … power grab in almost every sense…has consistently rejected power's responsibilities." Sixth, "Trump's CDC, still reeling from the test kit fiasco, has abdicated a principal role in vaccine development as have Big Pharma and the WHO."
And as if another impending pointless lesser-of-two evils election wasn't depressing enough a prospect, Davis raises the potential for bioterror. He has suggested that H5N1 could potentially wipe out a billion people. This was known during the GW Bush administration. But, as with the 9/11 information he had at his disposal, he cynically turned around for political purposes. Davis writes that Bush set up Project BioShield which "was designed to build support for the invasion of Iraq by sowing the baseless fear that Saddam Hussein might use bioweapons against the United States." Not only that, but he set aside funding for "fast-tracked vaccination programs for smallpox and anthrax," when the focus should have been avian virus. Where do we get these leaders? Oh, right.
Davis says the sad reality is that Covid-19 is here to stay. Antibody testing will be ready soonest, drugs like remsevir, which are largely untrialled, will be given a shot to be a temporary solution, while no vaccine will be ready much before June 2022. In the meantime, the economy will continue to falter, weaknesses in the structure of the American social/political system will continue to blight what's left of the democratic republic. Who's in charge? You choose A or B in November. Then imagine if it will matter with the pandemics ahead and Climate breathing down our necks.
Davis explicitly points out that vested interests won't by themselves change anything soon. They never have. Davis writes,
Today…multinational capital has been the driver of disease evolution through the burning or logging out of tropical forests, the proliferation of factory farming, the explosive growth of slums…and the failure of the pharmaceutical industry to find profit in mass producing lifeline antivirals, new-generation antibiotics, and universal vaccines.
Permanent bio-protection against new plagues, accordingly, would require more than vaccines. It would need the suppression of these "structures of disease emergence" through revolutionary reforms in agriculture and urban living that no large capitalist or state-capitalist country would ever willingly undertake.
TikTok. TikTok. TikTok. Zoom. Zoom. Zoom. Time is ticking away.
Now that the Monster is comfortably seated in our environs, munching on cell walls, glugging down tins of Precious Bodily Fluids, and checking out the breathless TV epic take-down of a clown legally elected president of a country that rules the world with chutzpah, we probably don't stand much of a chance. Vaccines are years away. Davis says Covid's beefier cousins are already in transit. It'll take a special effort (a universal vaccine, global governance coming together) and we may just not have the wherewithal to get it done. We may have just shot our wads on the wild-eyed vision needed to build cathedrals.
It's gonna be like all those old Untouchables episodes, Robert Stack machinegunning virus after virus, finally nailing Corona for tox evasion, and looking handsome doing it, while the climate kicks some heinie, and bankers get so toonish with money-lust, that in the final end (as Dylan would say), it'll be like Nicholson playing a 1-percenter, sitting back, and getting his brains blown at the end of Carnal Knowledge by the 99% service sector, his last exploded selfish thoughts spattered all over the walls of the universe, a big bang, followed by a little whimper, like a God indifferent to it all.
One thing Covid-19 has reminded us, among many things, is how much we spit when we speak, and we must be more careful to 'say not spray.'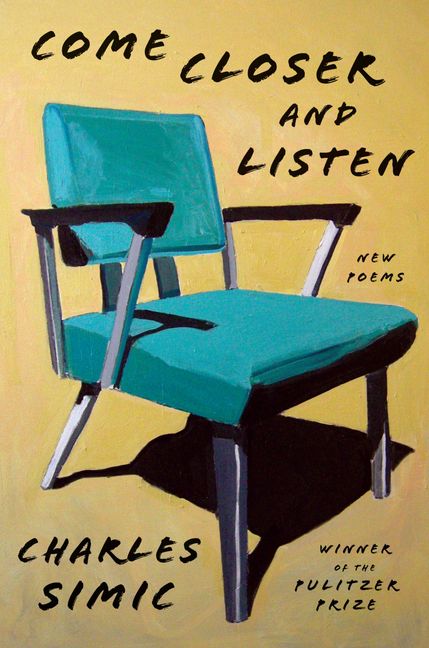 By John Kendall Hawkins
Back in the '70s, when I first learned to write poetry in earnest, I lived in a small country village with two boarding schools. One for the very rich; one for the middle class. At the rich school, where I was a scholarship student, we were favored with lectures from the likes of Dick Gregory and Dan Rather, while we heard that students at the other school were doing things like smoking reefer and watching A Clockwork Orange backwards.  We listened to toccatas and fugues in our intimate chapel, while the others brought to life the J. Geils Band. We were an all-boys school; they were coed. On Saturday evenings, I would lay on my back on a circle of lawn and gaze up at the cosmos, while they smashed pumpkins, dated, and drank until they saw stars. Two worlds: two belongings: two visions of "Singing in the Rain." 
My English teacher liked my writing and told me his best advice was to read everything voraciously; and he set me up to correspond with a New York writer, Nat Hentoff, who sent communiques of encouragement to me occasionally.  I was restless, insomniac; my mind was full of ideas and lyrical wisps that were sometimes 'elegant' visual solutions to problems nobody wanted to hear about. I used to take long melancholy walks at night, through pungent apple orchards, look up through autumn maple leaves lit by a street lamp, recall lines from Frost, think heavy cosmological stuff. In short, I was a struggling poet. 
Reading New Yorker magazine, I came across the poetry of Charles Simic, and was immediately blown away by the juxtapositions of minimalistic imagery and an ironic humor that I didn't quite understand but which made me chuckle. There was humanism that laughed at itself, that seemed to peek out at me from the shadows of what could have been a bleak pessimism. His images were feisty, sometimes like a comic frame in words. I was reading T.S. Eliot for the first time and especially liked his shorter more accessible stuff — like Preludes.  I read a vision of human misery similar to Simic's, but without the humor.
For instance, I read, from Prelude II:
With the other masquerades
That time resumes,
One thinks of all the hands
That are raising dingy shades
In a thousand furnished rooms.
I re-read the finality, the heavy chords of the last line.  Laughter, not so much. Eliot was steeped in the Anglican, urban fatalism, the kind that sends you genuflecting early in the chapel before the others arrive, and which seemed like a deep, vain thrombosis that crept up toward his heart his entire career.
Charles Simic, on the other hand, can bring you to a similar place of darkness and simplicity, but the illumination that follows is bound in a conceit that is not yet ready to give up.  Take these opening lines from his early poem "Butcher Shop," for instance:
Sometimes walking late at night
I stop before a closed butcher shop.
There is a single light in the store 
Like the light in which the convict digs his tunnel.
Simic's poem is potent, driven — an escape toward freedom; The Great Escape, with Steve McQueen, rather than the bulldozers of Auschwitz. (I love Eliot, by the way.) It could have gone South: Like the light in which the convict digs his own grave. Say. 
Charles Simic has been asked a lot about his past over the years.  His English, though coherent and smooth, is delivered as a second language speaker. He is a Serb from Belgrade. He spent his early childhood there during World War II.  Bombing and destruction eventually led his family to emigrate — first to Paris, then New York, and, later, Chicago. "Everybody thinks I'm out of my mind when I tell them that I had a happy childhood even with bombs falling on my head. Playing with toy soldiers, I would go boom, boom, and the planes would go boom, boom," he writes in an essay, "The Prisoner of History," at NYRB in 1984. 
He expected to become a painter, rather than a poet. But love of women drove him to try his hand at 'pick up' lines. "When I noticed in high school that one of my friends was attracting the best-looking girls by writing them sappy love poems," he says in an interview. "I found out that I could do it, too. I still tremble at the memory of a certain Linda listening breathlessly to my doggerel on her front steps." One can almost see her pounding heart.
Lots of male poets and painters would attest to this romantic french benefit — a beauty modelling naked under the sun in the shade of the mind's eye near the blue lapping sea.  One can see why Simic admired Byron's Don Juan. In an early untitled prose poem from his collection, The Monster Loves His Labyrinth, he describes his first Romantic intersection, with the help:
There was a maid in our house who let me put my hand under her skirt. I was five or six years old. I can still remember the dampness of her crotch and my surprise that there was all that hair there. I couldn't get enough of it. She would crawl under the table where I had my military fort and my toy soldiers. I don't remember what was said, if anything, just her hand, firmly guiding mine to that spot.
And out of the war years poetry was soon born — boom, boom, boom.
Simic's poetry has won the Pulitzer Prize (1990) and has been a finalist twice more.  If he's not careful, he might win the Nobel prize one day — his stuff's that good. In his just released collection, Come Closer and Listen, Simic continues to develop his surrealist survival technique.  His images are as sharp as ever, the humor is intact. He cares about the right thing — his poetry — and is not so anxious to hold dear positions of cultural power. 
The three qualities I have enjoyed most from reading Come Closer are his humor, his characterizations, and his healthy metaphysical relationship with things unknown. His humor is founded on the wry twists of his surreality, playful surprises, and modest language that overachieves with its humanity.  Sometimes it's so simple that you don't fully 'get it' until you're moving your eyes to the poem on the next page. "Astronomy Lesson" feels like that:
The silent laughter
Of the stars
In the night sky
Tells us all
We need to know
Similarly, and complementing his winky feel for space is his wry take on time, in "The Hand That Rocks The Cradle":
Time–that murderer
No one has caught yet.
Space and time, out of which we are 'evolutionary' constellations of consciousness, seems to mock us, lugubriously, from the dark side of our own  minds.
Simic fancies John Keats' expressed notion of  "negative capability" in his poetics — what Simic calls "the uncertainty of certainty,"  of living within the means of what's knowable (or not), without giant leaps of faith across event horizons, which can leave you absorbed, not in light, but in total darkness. Like the fellow in "Butcher Shop," Simic uses available light to dig out of the jail of constraining concepts. In his essay, "Negative Capability and Its Children," he observes, "We could … bring in recent political history, all the wars, all the concentration camps and other assorted modern sufferings, and then return to Keats and ask how, in this context, are we capable of being in anything but uncertainties." (83)
In contrast, Eliot's characters proceed through a symbol-laden, even Jungian suffering leading to a pre-supposed "objective correlative." Simic's characters don't seem capable, by disposition, of drowning in an oversaturated consciousness of the world. Like Simic's childhood itself, Simic's characters keep on 'playing,' even as the bombs of chaos fall all around them. There is a toy poem to play with — in everything. 
Simic's characters thrash in the world, "Like that crazy old woman / With something urgent to say / You couldn't make sense of."  We're all on the road to Babel, and if not careful, of being inexpressive selves and inscrutable. This poetic recognition is all the 'symbolism' Simic needs.  Again in "Negative Capability," he writes, "The goal in surrealism as in symbolism is a texture of greatest possible suggestiveness, a profusion of images whose meaning is unknown and unparaphrasable to a prior system of signification." (88) In other words, there is no real translation.
Similarly, in "Sunday Service," one of my favorite Simic characters, having briefly considered, in three stanzas, a Sunday world seemingly hard at work ridding itself of sin (even a dog is chasing a cat up a tree for religious purposes), our character tells us:
Descartes, I hear, did his best philosophizing
By lazing in bed past noon.
Not me! I'm on my way to the dump,
Waving to neighbors going to church.
Classic Simic. Junk as sin, sin as junk. Out it goes, on Sunday morns.
But he can go further, getting downright farcical with joy, as in the romping "Bed Music."  Four quick stanzas: one to set the scene — lovers in a worn-out bed; another to express the noisy musicality of the coital enterprise; another to introduce mad-driven neighbors downstairs, and then the coup de grâce stanza:
That was the limit!
They called the cops.
Did you bring beer?
We asked the men in blue
As they broke down the door.
If Eliot's Preludes are Chopin, then Simic goes all Liberace at times. He just doesn't care.
Without hanging a moral compass around the neck of his perceiving subject, unbalancing his vision like a phenomenological albatross, Simic allows the frame that is seen to be seen for what it is — whatever values (moral, aesthetic) are self-evident and don't require the intervention of prejudice.  Such is the case with his wonderful poem "Among My Late Visitors":
There is also a cow
Whose eyes the soldiers
Took out with a knife
And lit straw under its tail
So it would run blind
Over a minefield
And thereafter into my head
From time to time
I've never considered 'war' that way before. Going through Simic's poems is like going through a mindfield full of IEDs (improvised expressive devices), if you'll forgive the pun.
There is an upbeat metaphysics at work in Simic's crooked world, things don't quite line up right, and he doesn't even have to try to 'find' oddball juxtapositions  — they're just there, and he just needs to wait and observe, as he did with a "Cockroach" early in his career, where he provokes the reader by saying he doesn't see cockroaches the same 'icky' way he presumes the reader does. It's a playful tactic that makes the reading a kind of agent provocateur's test. 
In one interview, he tells J.M. Spalding of Cortland Review, "I'm a hard-nosed realist. Surrealism means nothing in a country like ours where supposedly millions of Americans took joyrides in UFOs." It would still be surrealism in most other places, but, uh, in America, the road of excess doesn't necessarily lead to the palace of wisdom — at all. He continues, "Our cities are full of homeless and mad people going around talking to themselves." 
In "Metaphysics Anonymous," homeless, downtrodden truth-alkies seek Salvation:
A storefront mission in a slum
Where we come together at night
To confess our fatal addiction
For knowledge beyond appearances.
…
…we line up with bowed heads
For coffee and cookies to be served.
For Simic, there are only these places we go, lost, to stand up and attest to our powerlessness before our addiction, and tell our story, often poignant, of how the search for Truth has torn apart our lives and left us ruined. People holding up their 3-month or 6-month badges of sobriety smiling, full of genuine support, knowing, though, it's just a matter of time before they fall off the wagon again — into the gutter, where all truths run in the end.
Simic decided to duck out of re-upping for another year as America's Poet Laureate in 2008. He noted humorously: "It was just too much. I had at least 50 or 60 interviews and countless number of other things I had to do. I would receive 30 emails every day relating to poetry. It's enough to make you hate poets and poetry. Enough! You know? I want to do other things." 
He is now a Professor Emeritus in English at the University of New Hampshire, where he is involved in the MFA program. At work and life in a New England setting.Under the table, still playing with toy soldier revolutionaries, being manhandled by beauty. Lucky bastard.
…..
Note: A well-produced short documentary of his life can be found here. Simic reading his "Hide and Seek," from Come Closer and Listen can be found at Poets.org. "Light Sleeper" and "The Old Orphan" from the collection are also there.
Smithsonian mag
the other day gleed
and glissed over copper,
the age old assassin,
djinn killer of germs,
free radicals that beat out
Corona's membranes,
like some obscure french revolution,
hooded guillotines and copperheads,
a fresh roll of coins,
¡Viva la Revolución!
A penny saved is a saving penny!
E pluribus unum, from many, one percent;
empty the coin can,
leave the upper coins,
grind the copper down
and sprinkle it liberally, radically
over your cocoa pops, and mangia
your copper blues away.
Go back to the busker,
now masked, buy back
the Lincolns you once dropped
like turds in his case, while
he strummed his soul out,
"Penny For Your Thoughts";
exchange Lincolns, give him paper,
full of germs, that money, but it's a risk
you take, when you take away his copper.
"Teen" vandals are stealing back copper
from junk yards they sold them wires to —
hoods, sly eyes and tattoos,
feeding dobermans their opioids,
(if they have to), there's a silver lining,
and they think re-sell, hit the market,
copper stocks have stalled —
buy, motherfucker, buy —
And run, coz the 'oids didn't work.
Maybe what's left of the Left
should gather on Liberty Island
(if you still carry a torch for the old girl)
and reach out and touch her
(but not there, as Trump would do)
like the apes going apeshit
around the monolith in 2001.
Or, maybe, tear her down
for lifesaving keychains,
like we did the Wall in triumph,
back in the summer or was it '89?
I'm calling for the government —
any government will do —
to mint 400 million pennies
and to offer them up to gun holders,
a Lincoln for each gun freed,
Covid-19 and gun control in one,
Or, at least hand out copper bullets,
So those they shoot don't get 'rona.
It's the humanest thing we can do.
And, goddamn it, if
you get real desperate, man,
run up to any policeman — well, okay,
walk up nonchalantly, g'day,
and give him a long loving bear hug,
and don't, no matter how hard he clubs you,
let go of that lifesaving copper.
We Are Movie Cameras, Lucidly Dreaming
Since things and my body are made of the same stuff, vision must somehow come about in them; or yet again, their manifest visibility must be repeated in the body by a secret visibility…Quality, light, color, depth, which are there before us, are there only because they awaken an echo in our bodies and because the body welcomes them.

– Maurice Merleau-Ponty, "Eye and Mind," The Primacy of Perception
Recently, I re-watched the classic experimental film, Man With A Camera (1929), written and directed by Russian Dziga Vertov (and marvelously edited by his wife, Elizaveta Svilova). Voted the number one documentary of all time by the British Film Institute's Sight and Sound magazine, it's a gem of a flick, the vibrancy of an early industrialized city on full display (actually, four cities spliced together: Kiev, Kharkov, Moscow and Odessa) and flaunting every known (and, until then, unknown) cinematic technique in the book — fades, reverse angles, crane shots, train shots, trick photography, panoramics, close-ups, nudity, births, deaths, marriages, divorces. And leitmotifs of self-referentiality: cameras filming cameramen at work (clambering, risking), or slyly turned on the audience, as if winking at us, camera to camera.
It is not only full of the visual surprises its editing brings, but has subtle humor and suggestive juxtapositions. The cameraman setting up in the beer mug is an amusing sequence. But there's even an anticipation of horrid things to come, such as when we see a woman shooting at a target — 'Uncle Fascism" — a man with a swastika. Hitler had made the swastika his symbol of choice in 1920. And when he wrote, "The Slavs are born as a slavish mass crying out for their master," he had in mind Ukrainians. This is poignant: We know what the director behind this camera doesn't know: behind the vibrancy depicted is a near future that includes a Ukrainian holocaust (Holodomor) and the Nazi onslaught of WWII.
In an essay in his book, Film Form, the highly-lauded filmmaker Sergei Eisenstein assailed Vertov and his use of slow-motion: "Or, more often, it is used simply for formalist jackstraws and unmotivated camera mischief as in Vertov's Man with the Movie Camera." (p.43) Jackstraw! A harsh denouncement of someone so inventive as Vertov. It's a busy film, and its energy makes up for its deliberate lack of narrative structure. Vertov had criticized fictional films as being "the new opium of the people" (pushing aside religion, if you're keeping score) and was, with Man With A Camera, looking to tell a story without explicit manipulation (no intertitles), a montage ceding interpretive authority to the viewer, much as we do free verse — especially, say, collage poetry.
Like Eisenstein, not everyone was impressed, but Man With A Camera does show the extraordinary range and depth of filmmaking's potentiality. Film critic Roger Ebert once said of the film that "It made explicit and poetic the astonishing gift the cinema made possible, of arranging what we see, ordering it, imposing a rhythm and language on it, and transcending it." If there's one thing filmmakers are after is the creation of a new language, visual narrative, that may be akin to a writer finding her or his voice, arranging words, in such a way, that even the page-performing reader connects to the soul of the text, no matter how ineluctable the utterance.
Filmmaker and curator Pamela Cohn knows all about the medium's gallant struggle for a cinematic language that is new, immediate, and accessible to the viewer. Originally from Los Angeles, Cohn has travelled the world as an arts journalist, educator, producer and photographer, and has been a consultant on dozens of films. Currently based in Berlin, she has been an expat now for 10 years, traveling throughout Europe and Asia, and Lucid Dreaming: Conversations with 29 Filmmakers is the result of those intersections. Cohn sees her role with this book as a curator at a gallery of interconnected rooms with alternating ideas on one aesthetic; film language is spoken here, human experience is the entry fee.
Cohn says her inspiration for the method applied to the garnering of conversations and their presentation in Lucid Dreaming came as a result of watching Astra Taylor's film, Examined Life, at the Woodstock Film Festival in 2008. She writes that it "inspired me greatly. The format with which she approached long and in-depth conversations with some of the world's most renowned philosophers was very much in line with how I wanted to converse with filmmakers."
Lucid Dreaming begins with a special, bracketed conversation with Barbara Hammer, who succumbed to cancer last year. In Vital Signs, Hammer attempted to capture the essence of her battle with death ("looking it right in the face," she tells Cohn). She was a legendary New York filmmaker, of whom Cohn says, "she has left behind an oeuvre that is staggering not only in its fecundity, but in the way her legacy as a life-long working artist lives on in hundreds of filmmakers creating work today." Her themes and cinematic interests are too innumerable to catalogue here, but, in the interview with Cohn, she discussed a book she was working on that broadly addresses her aesthetic focus: "sexuality, film form and structure, the politics of abstraction." Her life and work are memorialized at her website.
Lucid Dreaming comprises seven dialogical sections: "Antonyms of Beauty"; "Sonic Truth: Visioning with Sound"; "Border Crossings; Power Plays: Disruption"; "Memory & Magic: Inter-dimensionality"; "Notes from the Interior"; and "The Embodied Camera". There are discussions of technical considerations, visual politics, and the phenomenological components of subjectivity. The filmmakers come from various countries and cultures, and their stories are idiosyncratic, sometimes bizarre, and always rich with the possibilities of the human experience.
While she has placed the 29 filmmakers into these sections, to highlight an aspect or aspects of their work, Cohn insists that each artist is multi-faceted in scope and skill and could have been placed elsewhere. She gently admonishes the reader:
This is not a box of chocolates—there's not one of every flavor. My purpose was not to introduce these filmmakers as merely representational of a group or a persuasion or a movement. They are individuals with something substantial to contribute to the overall discourse of making art in the twenty-first century.
The films these makers produce are separate from the dialogical conversations with Cohn expresses below, but the latter are, at the same time, are a parallel component, "a human-to-human conversation, full of grappling, spontaneity, improvisation, and the concomitant awkwardness and intimacy one experiences when you're talking about deep and weighty matters with a virtual stranger." Below is a sampling from the non-box of chocolates.
Section one, "Antonyms of Beauty," draws from the aesthetic and personal experiences of Khavn, Roberto Minervini, Khalik Allah, and Shengze Zhu in their environments, whether native or by means of migration. Cohn describes their 'mission,'
They all share a feeling of deep connection and rootedness…These makers have crafted their storytelling methods and narrative styles in relation to their particular home environments, unveiling what some of us might call the underbelly of society—people and places otherwise all too easy to ignore.
It's a growing underbelly, impregnated by the dark forces of inequality and signs of social colony collapse. What it'll finally give birth to is anybody's guess, but cameras will be rolling, as we fade in and fade out of consciousness.
Khavn is a Filipino musician, poet, writer, and filmmaker, who believes, says Cohn that "there are 'divine intersections' everywhere you look." He is best known for his feature film, Mondomanila. Khavn is described as a bundle of energy and idiosyncratic. During their interview, Cohn notes, Khavn would bolt from his seat and sprint down the street
his peripatetic muse caught by a flash of color, an interesting scent, or some other high-frequency sensation that shifted his inner compass and commanded him to follow it. He was gone, seen suddenly in the middle distance before you knew what was happening.
However, Cohn did manage to elicit some insightful observations from "the father of Philippine digital filmmaking."
Pamela Cohn: The proliferation of your work is staggering. I come from a world where it takes some filmmakers several years to finish one film. You come at your work in such an intensely focused, obsessive, and unfiltered way.
Khavn: If I came at work in a more structured, commercial, strategic way, I don't think I would have made the films that I've made. It is intuitive. I make music, too, but I really came to my voice through writing poetry, writing sometimes several poems a day. But in making cinema, I've tried to apply that same creative momentum…if you stop, somehow it's hard to start up again.
PC: Can you explain what you're reacting to in the environment where you work? You make everything where you live.
K: My cinema is also a reaction to…Hollywood itself, which dominates most movie screens there. I have this manifesto called Day Old Flicks. It's coined after "one-day-old chicks," a type of street food you find there. [These are, literally, one-day-old male chicks batter-fried and dipped in red chili sauce eaten whole, bones and all.] I've made feature films in a day. Shooting a short film over the course of several days is a luxury for me.
PC: There are pieces you work on solo and then there are pieces where you havea full crew working with you. How do those collaborations play out for you?
K: It's definitely all about the alchemy…[once,in a spoof of Hollywood] I cast seven different actors to play the same character, all wearing the same outfit. I wanted to make a comment on the "thousand faces of a hero." This is the prerogative of cinema versus let's say writing. Literature on paper is static; it lives there like that forever. But cinema cannot be limited to the screenplay or to the actual production, or the shooting. It's about everything that happens. That's what makes the film.
PC: What stops people, do you think? Can we really be a world of artists? Would that work? Why aren't we all making art every day?
K: One way not to implode is to explode on a regular basis. Not just a simple explosion but a productive one, while following your bliss.
Roberto Minervini's cinema often seeks out and portrays isolated rural people, just getting by. The Other Side débuted at the Cannes Film Festival in 2015. The film, says Cohn, centers on the lives of two drug addicts—again, people Roberto knew intimately—living deep in the bayous of Louisiana, home to destitution, desperation, and a landscape roamed by anti-government right-wing militias who train there.
PC: You always have very strong women at the center of your films. So many aspects of being a Black woman in the South are portrayed. These are women who have no problem at all revealing their deepest fears and thoughts and encouraging those around them to learn how to do the same.
RM: We find many times that the woman is the head of the family, carrying the burden of raising the children, keeping the ship afloat. This is because thirty percent of the Black male population is in prison in this country or moving in and out of jail…For instance, what does it mean to be a woman in a household where there's no male figure? What does it mean to a child, a boy, when the father figure is lacking? What does it mean to be a Black person in a certain socio-economic condition? That has everything to do with class and of course there's next to no mobility between the classes in America. It's a continuum of situations and stories within the film as it is in society.
PC: The rhetoric at the heart of this film centers on the ongoing genocide of anentire culture. What, if anything, does all this have to do with your decision to shoot in black and white? Why is the film leached of color and how did you and your cinematographer Diego Romero discuss this?
RM: When you move from one story to another, the attachment to the story would have changed if we had used color, the degree of attachment or the empathy one might feel. It would change. Beauty and ugliness affect audiences. Why didn't I want that? It's because color and the beauty of color is a white European concept. It is our cultural take on beauty, which has nothing to do with the Black experience and that's why I absolutely didn't want this hierarchy of beauty placed within the film, based on something that comes from white Europe. For all of these reasons we discussed, we felt that shooting in black and white was the right choice.
Khalik Allah is an African-American of Jamaican-Iranian descent. He's best known for Antonyms of Beauty and Field Niggas. Originally a still photographer, Cohn says Allah "felt he needed to expand these portraits of the indigent, homeless, drug-addicted, oft-arrested mostly African American men and women he encountered at three in the morning" on the streets of Harlem.
KA: The reason I ended up making Field Niggas is because I eventually became frustrated with the still image. I was hearing things and seeing things outside of the frame that weren't being transmitted through the photographs…While I'm part Jamaican by ancestry, I'm also American, born and raised in New York. But as a matter of fact, when Trump got elected, I got my Jamaican citizenship just in case I need an exit strategy. [Laughs.]
PC: Your audio recordings become a tapestry of stories and voices. This is the baseline of your narrative. What's that process like?
KA: I feel with the audio work I'm doing, I'm building a new film language for my content. The audio is the scaffolding I use to hang the images on. The audio is the space, and the images are the pictures I hang in that space as you would in a gallery.
Shengze Zhu talks about her close-quarter experiences living and working in Wuhan (home of Coronavirus). In Another Year, Cohn said she filmed "thirteen dinners with a Chinese migrant worker's family: husband, wife, three kids and a grandmother, all of them living together in one small room." But perhaps the more interesting film is her subsequent film Present.Perfect, which captures the Chinese "live streaming craze," Cohn says, "she weaves together footage that was self-recorded and simultaneously broadcast by everyday Chinese citizens who have joined the deluge of live-streaming anchors in China." American self-isolation by Zoom sessions — in your face!
In Section 2, "Sonic Truth: Visioning with Sound," Cohn converses with Deborah Stratman, Michael Robinson, Gürcan Keltek, Dónal Foreman, four artists who feature sonic innovation as part of their production. Cohn says that they are "makers in a constant state of inquiry as they build landscapes with audio-visual montages that exist between the spaces of physical environment and human imagination." Audio is oft-overlooked value added to a film (sometimes it is the value of a film).
Of Deborah Stratman, Cohn says, she "displays great mastery at subtly interpreting the subconscious frequencies and amplitudes that give shape to our common experiences, illuminating the viewer through her distinctive representations of systems of power, control, and belief." Stratman is probably most well-known for her 15-minute film, Hacked Circuit, which explores sound as environment. The maker tells Cohn, "Sound is all around us in a 360-degree way. We rely on it to cue us as to what kind of physical environment we're in…When you're listening you're in the middle of sound, so you're deeply connected to the here and now."
Cohn talks with Michael Robinson, who was lured into filmmaking by watching David Lynch's work (who didn't want to become a filmmaker after watching Eraserhead?). Cohn admires Robinson's celebration of "seers, prophets…empaths,
psychics, visionaries and mystics [which] pays homage to…different states of consciousness" and offers up resistance to "the banality of the media we ingest." Cohn expresses special admiration for The General Returns From One Place to Another (2006) and its use of textual collage and pop music as subterfuge in a lucid dream that verges on, in my opinion, on the Uncanny, and maybe even horror.
And so it goes. In the sections, "Border Crossings" and "Power Plays: Disruption," Cohn's conversations take a more explicit dip into the murky waters of political transgression. Crossing lines and crossed lines. Cohn points out that "In nonfiction and experimental filmmaking circles the word "borders" is uttered almost constantly," and in Lucid Dreaming, "the topic of crossing or encountering hard geopolitical as well as sociopolitical borders comes up as well." Can filmmaking be an act of political disruption? Cohn wonders with makers from Syria, Philippines, Brazil and America.
Cohn introduces us to Spanish filmmaker Chico Pereira, whose film Donkeyote "weaves together fragments of memory, dreams, and metaphysics, as well as a good dose of illusion," and "beautifully illustrates the way a life can be shaped and reconfigured by intrepidly putting one foot in front of the other in stubborn forward momentum, even through the most inhospitable of landscapes." Kaltrina Krasniqi, from Kosovo, discusses her Oral Project, which recalls Studs Terkel. Krasniqi tells Cohn that she is "trying to create this massive photographic archive of the city." American maker Brett Story's The Hottest August, is available on PBS's Independent Lens series. "What I want to explore," she tells Cohn, "is how and why we are living with this notion that there is no future."
In distinct contrast to the notion that the end is nigh are Cohn's closing sections on personal identity. In "Notes from the Interior," filmmaker Maga Borg documents futurist Jacque Fresco's work designing and building The Venus Project in Future My Love. Re-making Mother Earth. But it's in Cohn's introduction to this section that we can understand the power of personal transformation that making provides:
The four artists in this section—Ognjen Glavonic, Maja Borg, Maryam Tafakory, and Samira Elagoz—use their own bodies to craft first-person accounts. Women, being the looked-at or gazed-upon objects since time immemorial—or else rendered completely invisible—have had to learn to objectify, then re-subjectify, and finally write ourselves into existence on our own terms.
Camera, ergo sum? Lucid dreaming, aware that I'm dreaming as I dream.
And it all seems to come together, in Cohn's final section, "The Embodied Camera." It's a description Cohn borrowed from a university course in film production. She elaborates in her introduction,
I love a breathing camera where through the slight rise and fall of the framed image, it's palpable that the person operating the camera and the apparatus itself have cohered, becoming the very manifestation of Vertov's kino-eye—the observer-participant.
And there we are, back to Vertov and the woman with a camera,the transformation is complete.
Existence precedes essence, some wise old Gauloisses smoker once said, question marks curling from his ciggy. And we are, most of the time, just two metaphors talking. All in all, Lucid Dreaming will help you become aware, hopefully not for the first time, that you are dreaming a lot of the time, and that you are a camera among cameras, moving from obscura to réveil-ation. Just do it.
Note: Cohn has provided an extensive filmography of each maker's oeuvre at the OR Books site. Most of the works referenced here were available at YouTube, either fully or as trailers. The usual suspect provider also offered up: Amazon, for instance.
This article first appeared in Counterpunch magazine on May 8, 2020.
by John Kendall Hawkins
"I ought to join a club and beat you over the head with it, [but] I would not belong to a club that would have me as a member."
Two Groucho cracks joined together
A few decades ago I lived in low-rent East Hollywood among junkies, assorted burn-outs, and people playing extras — in movies and in life. A California native, my move there from the East Coast was a kind of homecoming. Fit a typical bill, I imagine: living with friends in a bungalow, working as an IBM temp through Manpower, smoking a lot of dope, reading Nietzsche, listening to Wagner, learning to play violin, writing poetry, eating next door at Shakey's pizza joint (ragtime music, cheap beer, cheap eats), and, finally (maybe even inevitably), being invited to be an extra in a movie (Raid on Entebbe, Israeli commando).
But East Hollywood was a dirty place. I didn't like being asked by a total stranger if I'd like to come up to their mother's place to shoot up heroin. And standing at a bus stop to go to work, you'd note newspaper boxes and beside them boxes filled with smut rags, reminding one of all the kids who'd run away to Hollywood to become stars and ended up fellating some wannabe Harvey Weinstein on a Naugahyde casting couch and finding fame as naked cover girls on these rags, their telephone numbers included. Or homeless starlets sleeping on the Walk of Fame. Smog all around you, smut in a box, you felt dirty and in need of a shower, all the time.
Woody Allen's Apropos of Nothing is a funny — at times hilarious — memoir, for the first 200 pages, and that's just as well, as the reader needs that extra bounce and buoyancy for when the gravity of Mia Farrow's entry, midway into the narrative, kicks in, and the voice-over begins to snarl and get ugly. You knew it was coming, suddenly it's dirty, and you find yourself showering, hoping you don't drop your Irish Spring, even though you're in that jungle rain all alone. You're protected in your thinking: East coast movie-making is worlds apart from all that Hollywood sleaze. But then Woody introduces Mia's lawyer Alan Dershowitz, and you recall him helping Jeffrey Epstein get off easy for molesting all those girls. On the East Coast.
The memoir is broken up into three distinct parts — or acts, if you want to see its movie potential. In Act One, Allen directs us through his Brooklyn childhood, including his Jewish home life; indifferent education; avocations; early gag writing, stand-up comedy and movie aspirations; musicianship; womanly girls who enlightened him and girly women he married. Act Two is a descent into one man's moral hell: making love to Mia, the milkshake Mama from Rosemary's Baby. Act Three is an attempt to recover dignity by name-dropping and a bitter blowing of raspberries toward a woman who has destroyed his reputation to the point he's "not going out in public without a fake nose and glasses."
Act One of Apropos of Nothing is vintage Woody Allen story-telling. He starts out by saying he's no Holden Caulfield, (but, by the end, he'll seem like he's doing all he can to be a catcher in the rye). He paints his childhood Brooklyn as a busy, multicultural village teeming with hustlers, small time hoods, future social democrats (Bernie Sanders grew up Midwood, like Allen), and the Brooklyn Dodgers, featuring Jackie Robinson, white baseball's first Black player. Allan Konigsberg, Woody's birth name, was an amateur magician and an avid card sharp, who spent his time developing "false shuffles, false cuts, bottom dealing, palming" — sleight-of-hand skills that, presumably, would inform his later movie-making.
He describes his Mom as a Groucho Marx look-alike who nagged him for wasting his IQ by underperforming at school, but he honors her by noting how her outside work and completion of domestic chores "kept the family from going under." She pushed his further education relentlessly and questioned his life decisions in an effort to engage his critical thinking skills. She was an Old School mother full of tough loving.
He feels bad for loving his mother less than his Dad, but the latter was a kind of hero to young Allan. Dad was part of "a firing squad in France when they killed an American sailor for raping a local girl." And that, in the spirit of JFK's PT 109, "during World War I his [father's] boat got hit by a shell ..sank… [e]veryone drowned except for three guys…[and] that's how close I came to never being born."
His father owned one book, The Gangs of New York, of which Allen said, "it imbued in me a fascination with gangsters, criminals, and crime. I knew gangsters like most boys knew ball players." His father was a bustler and hustler and a criminal, too. "How he loved that life," writes Allen. "Fancy clothes, a big per diem, sexy women, and then somehow he meets my mother. Tilt. How he wound up with Nettie [Allen's mother] is a mystery on a par with dark matter." Allen's parents stayed married for 70 years, "out of spite," Allen speculates, and you can almost picture them as the interviewed parents critical of their criminal son depicted in the early Allen romp, Take the Money and Run.
Act One has two surprises. Allen indicates a youthful athleticism, lithe games of pick-up basketball, and unpredicted agility playing shortstop in baseball games. But the bigger surprise is Allen's repeated denial of his Intellectualism: "This is a notion as phony as the Loch Ness Monster…I don't have an intellectual neuron in my head." And, "I have no insights, no lofty thoughts, no understanding of most poems that do not begin, 'Roses are red, violets are blue.'" Methinks the laddy doth protest too much; he's not just a shtick up man, as he pleads, but is capable of pointed deconstructive criticism: Pulling Marshall McLuhan into the frame, in Annie Hall, to take down a mouthy, "pontificating" NYU professor in line behind him at a cinema was genius.
Another aspect of Act One of Apropos of Nothing that you can't help but pick up on as you go is Allen's generous spread of Yiddish words and expressions that serve to remind the reader of the schlemiel character Allen often portrayed early in his career (although, some say he's more nebbish than schlemiel). Since most readers are likely not familiar with Yiddish, the inclusion of these words causes one to stop and look it up. We get the following: kvetch, schlep, yentas, shul, mishigas, gonif, momza, mitzvah, schlemiel, schnecken, tummler, schlumps, schmoozing. Mashugana, schmuck, kosher, noodge, schnooky, mensch, rube, yokel, schlepper, klutz, lammister, shekels, schnook, weltschmerz, shiksa, chutzpah, and nudniks. Comedy's fast, funny Yiddish slows, and given what's coming in Act Two, it's a good strategy.
It's a real treat reader-performing Woody's early years, as he moves toward gag writing for newspapers and then comic performance. As a young atheist everything was open to revaluation. First up, the fools of his education. "I hated, loathed, and despised school," he writes. "with its dumb, prejudiced, backward teachers." But more than "the coven of teachers" he hated "the whole regulated routine:" march, line up, feet straight, "no talking, joking, note passing, nothing." He played "hooky" frequently, often finding himself at a library or at MOMA: "There I was at fifteen…confronted by Matisse and Chagall, by Nolde, Kirchner, and Schmidt-Rottluff, by Guernica and the frantic wall-sized Jackson Pollock, by the Beckmann triptych and Louise Nevelson's dark black sculpture." Funny stuff, truancy.
He found himself in trouble with the school dean for turning in writing with lines like, "She had an hourglass figure and all I wanted to do was play in the sand." After he showed a few of these, someone advised him to start sending in gags to newspapers. He writes,
…I have to warn the reader the one-liners were not the equal of Voltaire or La Rochefoucauld. They were mother-in-law jokes, parking space jokes, income tax jokes, maybe an occasional topical one. Example (and don't shoot me, I was sixteen): "There was the gambler's kid who went to school.
in Vegas. He wouldn't take his test marks back—he let 'em ride on the next test."
Pretty offal stuff, but the seagulls loved it, haw-haw.
The narrative takes a serious leap into maturity as young Allen becomes interested in the opposite sex. We learn that his strongest youthful influence came from the womanly girl, Rita Wishnick, "an attractive girl, a polio victim who had a slight limp" with whom he hung out, platonic-style. They went "to movies, the beach, Chinese restaurants, miniature golf, pizza joints." Rita came from 'respectable' middle class Jewish stock that were "getting educated to teach, to become journalists, professors, doctors, and lawyers." It was from this relationship that Allen later decided to give NYU a try. He cracks, "I was a motion picture major for no other reason than watching movies seemed nice and cushy." And almost middle class.
His success as a gag writer, leads to renown in the neighborhood, which leads to a knock on the door by someone with an angle on his talent who wants to be his manager — Harvey Meltzer. Allen sketches him up, as arriving at his door with "a kaleidoscopic smorgasbord of facial tics." It was a good move; he did have an angle, and soon Allen was doing stand-up, cutting comedy albums and writing for top talent — eventually leading to a gig on the Ed Sullivan Show. (For those really interested in this portion of Allen's career, see The Illustrated Woody Allen Reader.)
The maturity that he gained hanging out with Rita pays dividends when Allen meets up with real women, albeit girly ones for the most part, like Harlene, who would become his first wife. She was "pretty," "bright," and was into music and theater. She came from "a good family," who, despite his getting seasick on their boat, were glad to see Harlene marry up-and-comer Woody. Of Harlene, Allen recalls, "I must say, for a college-age kid, I took her to very romantic, sophisticated places. Off-Broadway shows, Birdland to see Miles Davis and John Coltrane. Candlelight restaurants in Manhattan." But their marriage turned into a "nightmare," as Harlene couldn't adapt to Woody's West Coast lifestyle, and his struggle to be not-Mort Sahl, which he likens to being a saxophonist after Charlie Parker.
But then Allen stumbled upon "the neurotic's philosopher's stone, the overlapping relationship" in the guise of Louise Lasser, a Brandeis drop-out, with whom he gets on famously, and immediately. She is smart, witty, beautiful, and soon becomes "the apotheosis of my dreams." He loves her energy and quirkiness — she makes spaghetti for eight, unable to figure out portioning, and always "with six portions leftover." She's his coach, his psychologist, his champion and he looks at her "standing, her head tilted so her long blond hair could hang down on the ironing board as she ironed it over and over to make sure it was straight."
And what's more, his apotheosis "was supersonically promiscuous" and "had a cottontail's libido." He describes her going mad with lust while they're ordering dinner at a restaurant one night:
"Let's go," she says, wanting what she wants when she wants it. "Where?" I squeal, being pulled up and dragged to the door. "We'll be right back," she tells the waiter…Now, being hustled through an ensemble of garbage cans, I am pushed into what is a dark, secluded outdoor spot in midtown Manhattan…We make love and not too long after I am sitting over my portion, a beatific smile on my face, her cheeks rubicund with fulfillment. Women like that do not grow on trees.
But imagine if they did, you know, literally; autumns would be something, huh?
However, all good things come and come and come to an end. In Paris to film Casino Royale, things fall apart not long after he and she sit down for dinner at a restaurant with the Burtons. Cleopatra calls him "a pockmarked Jew" and Mark Anthony ripostes about her excessively expanding girdle, "and they're doing this all for the benefit of me, a total nonentity." Later, while he's playing five-card stud with Charles Bronson, Telly Savalas, John Cassavetes, Lee Marvin — the cast from The Dirty Dozen in town for some shooting — his apotheosis is out finding a new sexual orbit. He couldn't keep pace. Things got rancorous; she got demanding ("I refer you to Shakespeare's Fifty-Seventh Sonnet"). They remained good friends.
Later, he hooks up with Diane Keaton, who dressed "as if her personal shopper was Buñuel." She becomes an important role player in a series of some his most successful movies that followed, including, of course, Annie Hall (the title of which, Allen says, evolved from Anhedonia…Sweethearts…Doctor Shenanigans…Alvy and Annie…I decided on Annie Hall, using Keaton's
birth name). Well, La-Tee-Da, indeed. The Oscar-winning Annie Hall was full of great writing, acting and directing. There was the McLuhan scene, but there were so many other great ones: there's the early classroom scene where Alvy explains his "healthy sexual curiosity" as a 6-year old; there's Alvy snarking as he and Annie people-watch; and, there's Alvy's reference to politicians being one rung below child molester.
Allen's life and career are arguably at its heights by the time Manhattan is released in 1979 to great applause. The story involves a character, Isaac (Allen) who is in love with Mary, a pretty divorcée (Keaton), while also dalliancing with a 17 year old Tracy (Mariel Hemingway). He dumps Tracy, telling her she should go to London and be with boys her age, so that he can shack up with Mary. But she's interested in someone else, and dumps him, upon which he tries to hypocritically resume his predatory designs on Tracy — just as she's leaving for the airport — only to be rebuffed by the teenager.
A year later, he began dating Mia Farrow. He writes, "She turned out to be bright, beautiful, she could act, could draw, had an ear for music, and she had seven children. Tilt." The same expression Allen used to describe what happened when his father's life of 'getting action' stopped abruptly when he fell for his mother, 'Groucho Marx'. Tilt. It gets messy quickly in this quarter of the book, as Allen spends pages and pages of knocking Mia Farrow's character, explicating the charges of child molestation she publicly aired against him, shortly after she discovered erotic photos of him with another of her adoptees, Soon-Yi (to whom he's married), and defending himself, bringing in a vast array of actors to be the McLuhans of his message.
Frankly, the narrative goes downhill rapidly, as Allen understandably employs his keen and acerbic wit to analyze Farrow's psyche. When Allen brings up her role in Rosemary's Baby and then alludes to her testimony in support of Roman Polanski's character in his own child molestation case, I lost interest in this petty play for my sympathetic reader-response. Doesn't mean I don't believe him; doesn't mean I do. But the reader interested in this messy moral goss is well-advised to decide for him or herself after reading readily available appropriate court transcripts, as well as a Yale New Haven investigation that includes interviews with Dylan Farrow, the child Allen allegedly molested. Make up your own minds.
But one under-reported angle that holds a lot of weight for me is Ronan Farrow's alleged sober observation of Allen's marriage to Soon-Yi: "He's my father married to my sister. That makes me his son and his brother-in-law. That is such a moral transgression." Tilt.
The last quarter of the book picks up pace and spirit again. There are moments when Allen seems to employ gratuitously provocative descriptions of people, such as his quick sketch of Scarlett Johansson:
She was only nineteen when she did Match Point but it was all there: an exciting actress, a natural movie star, real intelligence, quick and funny, and when you meet her you have to fight your way through the pheromones. Not only was she gifted and beautiful, but sexually she was radioactive.
Well, I agree, but I'm not a director under fire for wolfing at young women.
There are an assortment of tidbits worth reading, however. For instance, he tells us that he almost landed Jack Nicholson for Hannah and Her Sisters, but had to settle for Michael Caine, after Jack found himself obligated to star in John Huston's Prizzi's Honor, with daughter Anjelica. He notes, "The end result was Jack Nicholson won an Academy Award that year for Best Actor and Michael Caine for Best Supporting." Allen tells us, he almost starred opposite Andre Gregory in My Dinner with Andre, but that Shawn Wallace took over at the last minute, because "I just didn't have the professional dedication to memorize the long speeches."
The best bits of this section are his brief anecdotal descriptions of his intersections with legendary directors: Bergman, Fellini and Truffaut. "Bergman invited me to his island a few times but I always ducked it," he tells us. "I worshipped the guy as an artist, but who wants to take a tiny plane to a Russian-owned island where there's just sheep and you only get yogurt for lunch? I'm not that dedicated." A great "language barrier reef" kept him from understanding Truffaut when they passed "like ships in the night," and he played phone tag with Fellini. He adds wistfully, "They're all gone. Truffaut, Resnais, Antonioni, De Sica, Kazan. At least Godard is still alive, but he always was a nonconformist."
As for his own legacy, let it be known, he writes that he regrets he "never made a great movie" and that "apart from not going out in public without a fake nose and glasses, I simply went about my business and worked. I worked while stalked, vilified, and smeared." You could do worse than to go out, mistaken for Groucho.
By John Kendall Hawkins
First of all, let me say that I love Bob Dylan. Love him.
As I wrote here in an overwrought piece last year, I have, like a latter day Prufock, measured out my life with Dylan tunes. I wrote a concert review piece for the Melbourne Age back in 1997 (Time Out of Mind period) that swooned toward the momentum for seeing him eventually being awarded the Nobel prize. The fuckin' guy's a legitmo genius. Nat Geo has a series called Genius, that so far has profiled Picasso and Einstein (with Aretha Franklin and her Pink Cadillac up next), and I could easily see Dylan in the cue: Cubism, Relativity, Soul, and that Harmony-in-One-Breath he self-references in "Precious Angel."
But Dylan's new song, "Murder Most Foul," sucks. It sucks historically. It sucks so bad, I felt an obligation to nominate the song for the 2020 Ig Nobel Prize in Literature. And so passionate was my plea for recognizing this song for what it's worth that I got an email back from the editor of Improbable magazine, sponsors of the Ig Nobel, a simple, "Uh, thanks, John." I wrote, in part:
It's horrible. In an historic way. Bad lyrics, bad arrangement, Dylan's voice channeling — of all people — Wolfman Jack. It's the worst Dylan music since the whole of Self Portrait, on which, ironically, were the first Dylan tunes I really liked — "Wigwam" — where he just hums and hums while the Band stuffs behind him, and "Quinn, the Eskimo," where everyone's waiting, like for Godot, to jump for joy, but with Quinn it's because he's bringing hothouse igloo ganja. Everybody knows Godot, if he arrives, will be bringing re-fried Sartre,
"Murder Most Foul" is like an acid trip within an acid trip, where the inner one went really wrong, and the outer trip couldn't pick up the slack. One of Dylan's greatest abilities as a songwriter over the years has been his magical talent at turning cliches and truisms into lyrical gold. Just a fucking master at it. With "Murder Most Foul," he's turned into the Alchemist of Shit. I mean it. It's even bad conspiracy theory. There are professional theorists out there who will now have to go through strange and mysterious changes as a result of this song. I like to think that when Dylan wrote "Ring Them Bells" for all of us who are Left, he had someone like me in mind. But now I'm thinking Quasimodo, ringing dem bells, and pouring some hot liquid down on the mob (former fans, I understand) below.
It's like he can't handle his legacy going the way of Marley, his One Love turned into muzak delivered from Trump Tower-like elevators on which you are always in fear someone might fart just as you're singing the lyrics in your mind, your index fingers automatically doing that parallel index finger dance thing,like windshield wipers : Let's get together and feel alright. Pfffft. If Dylan is a genius to me, then Marley was once like a god. But not a stinking god of Muzak. How could the CIA not be behind this post-mortem humiliation? I'm thinking.
Yours sincerely.
The lyrics of "Murder Most Foul," the title derived from an Agatha Christie novel, border on inchoate. Some really crazy shit going on here, even by Dylan's loose associative poetic license standards. Dig it: Dylan sings, from JFK's POV, "Being led to the slaughter like a sacrificial lamb / He said, "Wait a minute, boys, you know who I am?" Aside from the blatherscheissen this rhetorical question represents, "Wait a minute, boys" sounds all too familiar: A cop from "Hurricane," another conspiracy-enticing song about the wrongful conviction of boxer Ruben "Hurricane" Carrter, said the same thing: "Wait a minute, boys, this one's not dead."
Then he WolfmanJacks, "You got unpaid debts, we've come to collect." So, with "we've," Dylan is now officially a conspiracy theorist. Kennedy died because he over-owed someone, it seems. Gee, who could you owe who would take you out if you didn't pay, without caring about the consequences for the nation or democracy? Verse 4, with all its play this, play that, depressed me to the point of suicidal ideation. "And that it's thirty-six hours past Judgment Day / Wolfman Jack, he's speaking in tongues." That's factually impossible, if you do the math, but also a truly horrific image. The pagan wolfman speaking in tongues: come again?.
In these days of locusts, no end in sight, Dylan might have written about something relevant. He could have written "I Dreamed I Saw Covid-19 Land." To be current and all scared-up, like the rest of us are supposed to be. Or, he could have written "The Climes They Are A Changin'". Nuff said on that front. Or he could have reprised the implicit threat included in his song "Precious Angel" ("Men will beg God to kill them / but they won't be able to die") by icing a precious angel, no-prisoners-taken Revelations style. But such dross instead!
Well, we've been down this road before with Dylan. When he wrote "Titanic" for his album Tempest, now, he purportedly was at home on the couch watching Leo and Cate go upstairs/downstairs on TV and went to town on some paper and produced what had been his worst song before "Murder Most Foul." (Playing at the edges of conspiracy theory, he released that album on 9/11.)
You can well imagine Dylan couch-potatoing on the same sofa, years later, not once in his career having brought up JFK before, suddenly, digging into the popcorn, while watching The Irishman, the Netflix film about Jimmy Hoffa directed by Martin Scorsese and starring De Niro, Pesci and Pacino, and having sold the viewer early on the notion that the Mob took out Kennedy for reneging on his promise to lay off if he delivered Illinois's electoral votes to Kennedy, he reached the Joey Gallo murder scene in the movie, and wondered to himself if Scorsese was true to Dylan's depiction in his song "Joey," where Dylan says of Joey, eating dinner in a clam bar in New York, "He could see it coming as it he lifted up his fork."
Dylan's depiction of Dallas, November 22, 1963 is awful. But he's been criticized for making shit up before. But he was also taken to task for his portrayal of the facts surrounding the Hurricane Carter murdercase. His song, "Hurricane," off Desire, the same album as Joey, was made fun of by National Lampoon magazine in a send-up piece titled, "Ex-Singer Held In New Jersey Slaying," which implicates Dylan and The Boss. More serious criticism followed, with one sleuth calling Dylan out, line for line, for the alleged factual inaccuracies of his song.
It's difficult not to think that Dylan, despite garnering every prize and plaudit imaginable for his contribution to American culture, and civilization in general, as evidenced by his Nobel prize in literature a few years back, still worries, as Shakespeare never did, whether his legacy is safe. But nobody really gives a shit about JFK any more, what with Trump in the White House (and what that implies about the nation), and Climate Change, and Covid-19 breathing down our necks. So the choice of this song, its quality, and release timing are very suspect.
It's hard to not think of Dylan as akin to Hemingway's fading fisherman, Santiago, the Cuban hero of The Old Man and the Sea, not long after which Papa won the Nobel prize for literature. In that novella, old man Santiago goes fishing, one last time, for marlin in the Gulf Stream off the coast of Cuba. After many hours and much struggle, he lands a biggie and hauls it, along the boat, and heads for port. But sharks come and, despite Santiago's best efforts to ward off destruction, they end up eating all the meat off the marlin, so that Santiago ends up arriving home with a skeleton.
Sharks have been circling Dylan for years, and maybe the realest cruelty of "Murder Most Foul" is its exposure of a genius with nothing left. On Time Out of Mind, there are two great vintage Dylan songs on the album — one is "Trying To Get To Heaven" and the other is "Highlands." The former has mind-blowing lyrics like, "When you think that you've lost everything / You find out you can always lose a little more" and "I'll close my eyes and I wonder / If everything is as hollow as it seems."
But the scatalogical character in "Highlands" could sum up Dylan, in the context of our times:
The sun is beginning to shine on me
But it's not like the sun that used to be
The party's over and there's less and less to say
I got new eyes
Everything looks far away
If there were gods still who had pity, you'd want them to lead Dylan gently away and fade, to the Highlands where he belongs, before he feels the blow of what he must already know, that, like the worn-out character Dylan wills through Time Out of Mind, he is himself a ghost who must let go.
There are no more marlin for him left.
-30