poetry
Covid Day Women #16 and #20
a nod (and a wink) to Dylan
by John Hawkins
Well, they'll stone ya when you're trying to be so lewd
They'll stone ya just a-like they said they would
They'll stone ya when you're grabbing pussy moan
Then they'll stone ya when you're down there all alone
But I would not feel so all alone
Pencey, Pompey, pass the friggin bone
Well, they'll stone ya for your Putin horsey porn
They'll stone ya coz you're silver spoony born
They'll stone ya when you're stompin' on the law
They'll stone ya when you calling Liz a squaw
But I would not feel so all alone
Amy, Pencey, pass the freakin bone
They'll stone ya when you call Barry's birth a fable
They'll stone ya when your hands are under table
They'll stone ya when you're tryin' to make a buck
They'll stone ya and then they'll say, "Fell off the truck"
Tell ya what, I would not feel so all alone
Barrsy, Amy, pass the bleepin bone
Well, they'll stone ya and say that it's the end
Then they'll stone ya and then they'll come back again
They'll stone ya when you see your face at Rushmore
They'll stone ya when you're eyes go on a tush tour
Yes, but I would not feel so all alone
Gina, Barrsy, pass the righteous bone
Well, they'll stone ya when you break it off with Xi
They'll stone ya when you end Détent-étente-a-tee   
They'll stone ya and then say that you're not brave
They'll stone ya and then they'll do the Wave
But I would not feel so all alone
Betsy, Gina, pass the mother bone
Well, they'll stone ya for fumblin' the Carona
They'll stone ya for your integumentary toner
They'll stone ya coz you don't think Black Lives Matter
They'll stone ya when your rich friends eat and scatter
Yet I would not feel so all alone
Pencey, Betsy, pass the buzzy bone
Well, we're passing out the pocket Wagner tubas
electric Bob kazoos and German lugers
Democracy's gone all bunker mental
Cause 'ceptionalism's lost its flashy dental
I would not feel so all alone
Even Roger Roger must get Stoned
Alright!  (begins to fade, like a marching band already passed)
By John Kendall Hawkins
Since things and my body are made of the same stuff, vision must somehow come about in them; or yet again, their manifest visibility must be repeated in the body by a second visibility.
Merleau-Ponty, Eye and Mind
The opening line of "No Makeup," the fourth poem in Sharon Olds' new collection, Arias, chuckled me up some: "Maybe one reason I do not wear makeup is to scare people." It's funny, has a political edge, and gets you naughtily thinking about all the people out there hiding behind masks. (I saw a girl the other day and wondered whether all those Broadway layers of foundation, BB cream, highlighter and mascara were necessary to serve me up an Italian spuckie at Subway.)  Olds' engaging humor always leads you toward an edgy question, like: Makeup for what?
Olds, former winner of the Pulitzer and T.S. Eliot prizes for poetry (and short-listed for the 2019 T.S. Eliot prize for Arias), is in a fine fettle here.  Mixing up memory and desire, but with nothing wasted, her humane, savvy, lyrical takes on ordinary experiences, that often exist somewhere between the concrete and abstract, are thoroughly enthralling, and often movingly accessible.
Born in 1942, Olds spent her early childhood in the Bay Area before being sent East to the Dana Halls School in Massachusetts. She did her undergraduate work at Stanford and earned her PhD at Columbia University in 1972.  According to the biographical information at poetryfoundation.org, she grew up a "hellfire Calvinist," which seems to have had a significant effect on her psychosexual development and later personal mythopoesis. She has lived in New York City for decades.
Olds has been called a "confessional" poet, in the mold of Sylvia Plath or even Emily Dickinson, but it's not like that: confessional poets are often stuck in a personal past that can strain an empathetic read; Plath, for instance, had a Nazi Daddy thing to resolve — which she did, in the end, with gas. But Olds, for all her mother-meted (and metered) childhood abuse, survives with witty and strange ontological bursts of insight. She puts her head into gas clouds of life-affirming atoms. She never strains empathy, but seems to produce new streams of it.
She's also too hip to be darkly backward: she's tuned in to the Now and Future, politically, sexually, intellectually, and poetically. Her poem, "My Godlessness," fits right in with the virtueless times we live in.  Surprisingly, and anti-confessionally, she writes:
My mother beating me was not the source
of my godlessness. The source was not
the rape and murder of my classmate, or the rapes
and murders of our fellow citizens.
It was not earth, or water, or air.
Instead, perhaps envisioning Trump and the DC circus forever intown, she writes: "The source of my godlessness was cruelty / and abuse of power, its minions were like the / flame-headed one roaring now / from the pulpit, the orange-haired extinctor."
Arias contains six parts: Meeting A Stranger, Arias, Run Away Up, The New Knowing, Elegies, and First Child. This gives some of the game away, but there's more. I like to think of the collection as an opera, loose, decentralized, postmodern, but full of arias — 38 of them to be exact — and leitmotifs ("My mother beat me in 4/4 time" being the main one), finely executed music, sexual tension (and colorful release), and it's a collection that features beginnings, middles and ends.  An opera, but more Tommy than Rigoletto. And Olds is a diva from birth to death in these poems.
There are many strands and streams of themes that run through the river of Olds' work. In Arias, she has many poems about dealing with strangers, human self-destructiveness, sexuality, motherhood, and the brilliant flashes of a personal pantheism. All that in addition to paeans to language, love, and social awareness. Where to begin an appreciation …
Early in the collection, Olds conjures up a familiar remembrance of the confusion and horror of the WTC towers coming down.  Suddenly, there is that image of white dust and smoke coming at you like a billowing fog monster, people running for cover.  In "Looking South at Lower Manhattan, Where the Towers Had Been," the poet in Olds wants to make sense of the horror and panic, but stops herself:
…if you see me starting to talk about
something I know nothing about,
like the death of someone who's a stranger to me,
step between me and language.
She observes: "oxygen, carbon, hydrogen" and the "sacred ashes / of strangers," coming at the onlookers — at you, me. The in-your-face failure of humanity.
But there is humor, too (sorta), in these transactions with strangers. At the airport, in "Departure Gate Aria," she imagines herself at the airport as a "guardian spirit," who comes across a beclouded woman with sandals and engages her in conversation just long enough to praise how her sandals complement the woman's garments and soul: "You look / beautiful and good," she says, and watches the clouds disappear from the woman's face. The poet is chuffed and thinks:
I bustled off—
so this is what I'll do, now,
instead of kissing and being kissed, I'll
go through airports praising people, like an
Antichrist saying, You do not need
to change your life.
Spoken like a true hell-fired up Calvanist on a comical mission from God.
And stepping back, as the poet must, she observes in "8 Moons," the human condition, its continued dissociation (One thinks: "Go, go, go, said the bird: human kind / Cannot bear very much reality." T.S. Eliot), even into the 21st century, she considers:
We can't imagine the length of time
it took to make the universe.
And the death of the earth—for most of us,
unimaginable, and therefore
inevitable.
A failure of vision so deep it represents a black hole in consciousness where even the brightest lights of our species must inevitably perish.
Sharon Olds is known for going to poetic places where other more angelic types fear to tread — like the joy of sexuality — as if it only belonged on TV in, say, Sex and the City, but must get itself to a nunnery in poetic form.  Olds mocks this notion immediately in "Breaking Bad Aria," when she imagines why the shifty Heisenberg (Walter White) resonates with men: "he gets sexually aroused by / cooking meth and having / killed someone, it excites him so much he fucks /
harder than he has ever fucked—" Later in the poem, she has her own quake: "What was arousing, to me, / for three decades, was faithfulness, the / chains of orgasms extreme beyond violent /in safety." She never lost her faith.
In "Gliss Aria" she celebrates the bliss she's had with the gliss of her lower lips, although, she writes, "sometimes I have left them untouched, / so they cannot sing, yet they've been sweet to me, / liquidy, sleek, lissome, with some / faint fragrance of salted nectar." At other times it's more about the music, as when she carts some LPs with her over to her lover's place and gets laid for the first time:
—my body which had hardly been touched,
even through my clothes—to be that passive
verb, with flowered in it, by a light-shedding
laughing man who seemed to not love
anyone, like a god.
Her erotic mythopoesis at work. Her caesuras opening like orchidal maneuvers in the dark.
Some of my favorite sections of her work in Arias comes in the joie de vivre and humor of her baby poems. In "Objective Permanence Aria," Olds imagines that first self-conscious moment of delightful other-being: "What a moment it was, in my life, when my mother / would leave the room, and I knew she still /existed! I was connected to that giant /flower on legs, that huge human / bee, even when the evidence of her / was invisible to me."  In "My First Two Weeks," the baby drolly 'recalls' "I lived in a collective, / a commune of newborns" and, as for her relationship to Mom, "I commandeered those teats!" Oh, sweet liebfraumilch!
But such Blakean songs of innocence are more than balanced out by her songs of experience in a childhood of beatings at the hands of her mother. Her many arias in the collection provide a leitmotif that provide a dramatic tension, as it were, a sense that the trauma is unresolved. You read a few poems after a beating, and move on to readings that delve into depths elsewhere and then — bam! — there she is again, in "Waist Aria," this ghost-child being told,
Young lady—go up and wait for me
with your clothes off, below the waist—
Over and over again, these words cry out from the page unexpectedly, at first, until the 4/4 time becomes the scene of a crime the poet must return to or die in.
Because of Olds' ardent love for her mother, she keeps searching for answers in the poetry of her pain.  In "I Do Not Know If It Is True, but I Think,"  the poet introduces the musical pathology she shares with her mother, as if the mother, too, found release in rhyme and time:
My mother beat me to the meter of "Onward,
Christian Soldiers." She speeded up
the tempo which dragged, in church—Slow-ly
On-ward Bo-ring Chris-tian Sol-diers—
and she got to give pain, maybe the same
pain her mother had given her
and her mother's mother had given her mother
The violent hairbrush passed on like an heirloomed musical instrument for use on her behind.
She is beaten because her mother wanted a boy, pre-named Timothy, and, instead, much to the mother's dismay, a girl emerged out of the pain and quagmire of birth. In "Timothy Aria," Olds writes, "I had been a star, / for a while, and I did not forget that I'd been / held, once, at some length, in passionate regard." She holds the moment like a changeling, taking simple succor in the fact that her mother can love. In "Cold Tahoe Today," the poet sub-merges with elements and goes to watery places:  "I was an agate hunter, /a diver for transparent stone. / It meant so much to me to be / entirely inside that liquid world—" because there "No one could hit you, in there, no one could / pull their arm back fast enough / to strike."
Several lovely poems are devoted to the release of her trauma after her mother dies.  She tends, with her sister, to her mother's pain-driven last hours from this realm in "Morphine elegy." She becomes mother to her mother in "Dawn Song," laying to rest a woman never at home in the world with these words, "And I want to say, to my / mother, my journeying laborer /who wandered here, with me in her hobo /sack—I want to put her to sleep / like an exhausted animal. Sleep, baby, / Sleep."
My favorite poems from this collection have to do with Olds' keen sense of existence seen not merely as anthropocentric, but as pantheistic: there is a sense of identifiable godliness in everything around us. Spinoza's Ethics came to mind at first. But Olds' is a pantheism that is devoid of moral authority; there is no guiding god; ours is a teleology of our own making.  Nevertheless, there is a divine force identifiable in everything — right down to the molecular level.  We interpenetrate each other, breath in each other's dust, and ripple the fabric of creation when we exhale gases.  Carl Sagan once said we are "star stuff," composed literally of the same stuff as stars, and that opens up a whole new way of seeing existence.
These phenomenological poems include "Her Birthday As Ashes In Seawater,"
where her mother's ashes have been dispersed, leaving  " —her nature unknowable, dense, / dispersed, her atomization a miracle." She is part of the sea and the sea is part of the galaxy and the galaxy is part of — at least one of the universes. A reminder that when we scale up, anthropocentrism doesn't fare well.
"My Parents' Ashes (New York City, October, 2001)" returns the reader to the earlier Manhattan poem, written not long after 9/11, when the acrid dust of bones and buildings was still in the air, holding memory in place. It evokes an image of her parents' ashes dispersed 3000 miles away in the Bay.  Her evocation produces:
Maybe a molecule of her
has lain beside a molecule
of him, or interpenetrated
it, an element of her matter
bonding to an element of his
…
the currents carry them
back and forth under the Golden Gate.
Olds' caesuras move back and forth with and against the current, her rhythms and imagery, stretching into the diaphanous reaches of language's primordial brine. Returning to a place of object impermanence.
For Olds, these interpenetrations of being can be playful and funny, too, as in "Animal Crackers," where she pokes fun at the notion of transubstantiation:
I ate Christ, and the bunny,
I want a Levine matzoh, I want
Dickinson by her own recipe,
and Keats, bright oatmeal brooch.
Pagan cannibalism; ingesting the other; incorporating the power. Or, as the philosopher Lennon said, I am You as You are Me and We are all Together-er-er.
Like most poets, especially of Olds' calibre, intertextuality has significant influences — she's read everybody; it can be difficult to discern  her responses to other poets' language.  There's some Plath, but only in an anti-Plath way; I sense Dickinson somehow in her caesuras and maybe in the loneliness at the core of her ostensible extraversion; but, in at least one poem, "Cervix Aria," I hear Blake:
When I held a snapdragon gently by its jaws
and squeezed, so they opened, it was as if
the volt at the hinge of the maw of the blossom leaped
open at the same instant as the glug!
at the core of my body
……
We almost knew this, at five, four,
three—when we saw the truth of beauty,
our body, abashed, gulped.
I'd give her Pulitzer Prize, too, for that.
"Cervix Aria" is a poem that could probably go far in summing up the aim of this collection.  We come into the world already full of the knowledge we will spend our lives seeking — through education, socialization — and we talk each other out of wisdom, our common language is also our common ignorance. We can only approximate each other's being. And that we do through the poetry of love.
Poetry should be heard, they say, and not just be a product of textuality, of you performing in your own mind, but listening to the actual voice of an Other, hearing the tiny resin-driven flaws as the bow creates music out of friction.  Beethoven's Grosse Fuge is a rage of flaws driven to perfection. Olds can be heard reading her from ouvre at Poets.Org, site of the Academy of American Poets, where Olds has previously held the Chancellorship.
It's always a wise thing for an avid reader, especially of politics these days, to take a break, step away from keyboard, hands in the air, and reconnect with metaphorical language, preferably away from the madding crowd, wandering lonely as a cloud somewhere.  Go and listen. To your thoughts. And sing.
-30-
All You Need Is Zinc and Copper
by John Kendall Hawkins
We're already over it
Post-pandemic parties are being planned
Zoom weddings are now needing consommé
Mirepoix, strains, olios
Stacked up like Warhol zoomcampbells
Twiggy Styx
Live stream breakout Dionysian orgies
To eye-pop the poncey Apollonians
And there's this guy
Down Madagascar way
Selling madcap elixirs
Artemisia annua to deal
With pestilential effluviums
Artemis of Ephesus
Who putschy Germans in beerhalls
Later dubbed Lady Liebfraumilch
Babylon Berlin, right? Many taps open
Juice of wormwood, absinthium
Victoria's Secret Dreams
Erin go bra-less
And here we are
Weeeee
And speaking of magical elixirs
The hoaxer in the house white now
Who we fear has infectious baboonic plague
Double downs closetrussianqueen
He says, to ward off Elvirus
Calling him morbidly obese
Or was it morbidly obtuse
(Our collective future morbidly, o, bleak)
He might just drop dead
Which would save us all that
Hypocritical handwringing
Should some Lefty pop him in the head
And he smirks up
Holding the pristine magic lead
And saying the hoax is on you
I was reading the other day
And every day's the other day for me
That crazy Isaac Newton
Steeped in gravity and alchemy lead
Dropped not just apples, but heads
As Master of the Royal Mint
Drawing and quartering
Folks who metaled with the coin of the realm
(Heads would be a-rolling today)
And once wrote cryptically in his diary
'Punching my sister'
And longed to beat the snot out of Leibniz
But, then, who didn't?
All I know is
Where's Ted Koppel's nightline
When you need it to dignify
To count the days
We've been held hostage
By TV news and Dr. Bright
And Sisyphean dimwits
From Densa, the foothill village at IQ Hill
All as cover for something worse
Than Iran-contra and North's
Alfred E. Neuman smile?
Lately
I've had a williams hankering
To dial 9-1-1
Cause everything seems to be falling
Freely all around in its own footprints
And I'm beginning to see sex scenes
Sublime and subliminal
In my G and T ice cubes
Corona morphing into bin Laden
And feeling ostrichsized with no one to emulate
It all makes my head spin actually
Right off its axis
Like The King of the Bingo Game
But the doggone river was dry
Can't wait for the HBO series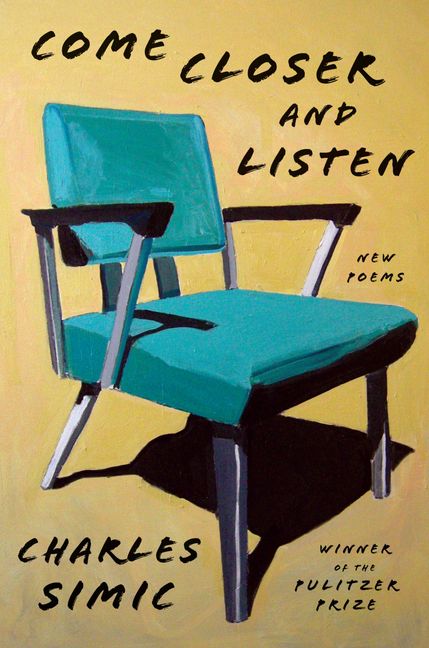 By John Kendall Hawkins
Back in the '70s, when I first learned to write poetry in earnest, I lived in a small country village with two boarding schools. One for the very rich; one for the middle class. At the rich school, where I was a scholarship student, we were favored with lectures from the likes of Dick Gregory and Dan Rather, while we heard that students at the other school were doing things like smoking reefer and watching A Clockwork Orange backwards.  We listened to toccatas and fugues in our intimate chapel, while the others brought to life the J. Geils Band. We were an all-boys school; they were coed. On Saturday evenings, I would lay on my back on a circle of lawn and gaze up at the cosmos, while they smashed pumpkins, dated, and drank until they saw stars. Two worlds: two belongings: two visions of "Singing in the Rain." 
My English teacher liked my writing and told me his best advice was to read everything voraciously; and he set me up to correspond with a New York writer, Nat Hentoff, who sent communiques of encouragement to me occasionally.  I was restless, insomniac; my mind was full of ideas and lyrical wisps that were sometimes 'elegant' visual solutions to problems nobody wanted to hear about. I used to take long melancholy walks at night, through pungent apple orchards, look up through autumn maple leaves lit by a street lamp, recall lines from Frost, think heavy cosmological stuff. In short, I was a struggling poet. 
Reading New Yorker magazine, I came across the poetry of Charles Simic, and was immediately blown away by the juxtapositions of minimalistic imagery and an ironic humor that I didn't quite understand but which made me chuckle. There was humanism that laughed at itself, that seemed to peek out at me from the shadows of what could have been a bleak pessimism. His images were feisty, sometimes like a comic frame in words. I was reading T.S. Eliot for the first time and especially liked his shorter more accessible stuff — like Preludes.  I read a vision of human misery similar to Simic's, but without the humor.
For instance, I read, from Prelude II:
With the other masquerades
That time resumes,
One thinks of all the hands
That are raising dingy shades
In a thousand furnished rooms.
I re-read the finality, the heavy chords of the last line.  Laughter, not so much. Eliot was steeped in the Anglican, urban fatalism, the kind that sends you genuflecting early in the chapel before the others arrive, and which seemed like a deep, vain thrombosis that crept up toward his heart his entire career.
Charles Simic, on the other hand, can bring you to a similar place of darkness and simplicity, but the illumination that follows is bound in a conceit that is not yet ready to give up.  Take these opening lines from his early poem "Butcher Shop," for instance:
Sometimes walking late at night
I stop before a closed butcher shop.
There is a single light in the store 
Like the light in which the convict digs his tunnel.
Simic's poem is potent, driven — an escape toward freedom; The Great Escape, with Steve McQueen, rather than the bulldozers of Auschwitz. (I love Eliot, by the way.) It could have gone South: Like the light in which the convict digs his own grave. Say. 
Charles Simic has been asked a lot about his past over the years.  His English, though coherent and smooth, is delivered as a second language speaker. He is a Serb from Belgrade. He spent his early childhood there during World War II.  Bombing and destruction eventually led his family to emigrate — first to Paris, then New York, and, later, Chicago. "Everybody thinks I'm out of my mind when I tell them that I had a happy childhood even with bombs falling on my head. Playing with toy soldiers, I would go boom, boom, and the planes would go boom, boom," he writes in an essay, "The Prisoner of History," at NYRB in 1984. 
He expected to become a painter, rather than a poet. But love of women drove him to try his hand at 'pick up' lines. "When I noticed in high school that one of my friends was attracting the best-looking girls by writing them sappy love poems," he says in an interview. "I found out that I could do it, too. I still tremble at the memory of a certain Linda listening breathlessly to my doggerel on her front steps." One can almost see her pounding heart.
Lots of male poets and painters would attest to this romantic french benefit — a beauty modelling naked under the sun in the shade of the mind's eye near the blue lapping sea.  One can see why Simic admired Byron's Don Juan. In an early untitled prose poem from his collection, The Monster Loves His Labyrinth, he describes his first Romantic intersection, with the help:
There was a maid in our house who let me put my hand under her skirt. I was five or six years old. I can still remember the dampness of her crotch and my surprise that there was all that hair there. I couldn't get enough of it. She would crawl under the table where I had my military fort and my toy soldiers. I don't remember what was said, if anything, just her hand, firmly guiding mine to that spot.
And out of the war years poetry was soon born — boom, boom, boom.
Simic's poetry has won the Pulitzer Prize (1990) and has been a finalist twice more.  If he's not careful, he might win the Nobel prize one day — his stuff's that good. In his just released collection, Come Closer and Listen, Simic continues to develop his surrealist survival technique.  His images are as sharp as ever, the humor is intact. He cares about the right thing — his poetry — and is not so anxious to hold dear positions of cultural power. 
The three qualities I have enjoyed most from reading Come Closer are his humor, his characterizations, and his healthy metaphysical relationship with things unknown. His humor is founded on the wry twists of his surreality, playful surprises, and modest language that overachieves with its humanity.  Sometimes it's so simple that you don't fully 'get it' until you're moving your eyes to the poem on the next page. "Astronomy Lesson" feels like that:
The silent laughter
Of the stars
In the night sky
Tells us all
We need to know
Similarly, and complementing his winky feel for space is his wry take on time, in "The Hand That Rocks The Cradle":
Time–that murderer
No one has caught yet.
Space and time, out of which we are 'evolutionary' constellations of consciousness, seems to mock us, lugubriously, from the dark side of our own  minds.
Simic fancies John Keats' expressed notion of  "negative capability" in his poetics — what Simic calls "the uncertainty of certainty,"  of living within the means of what's knowable (or not), without giant leaps of faith across event horizons, which can leave you absorbed, not in light, but in total darkness. Like the fellow in "Butcher Shop," Simic uses available light to dig out of the jail of constraining concepts. In his essay, "Negative Capability and Its Children," he observes, "We could … bring in recent political history, all the wars, all the concentration camps and other assorted modern sufferings, and then return to Keats and ask how, in this context, are we capable of being in anything but uncertainties." (83)
In contrast, Eliot's characters proceed through a symbol-laden, even Jungian suffering leading to a pre-supposed "objective correlative." Simic's characters don't seem capable, by disposition, of drowning in an oversaturated consciousness of the world. Like Simic's childhood itself, Simic's characters keep on 'playing,' even as the bombs of chaos fall all around them. There is a toy poem to play with — in everything. 
Simic's characters thrash in the world, "Like that crazy old woman / With something urgent to say / You couldn't make sense of."  We're all on the road to Babel, and if not careful, of being inexpressive selves and inscrutable. This poetic recognition is all the 'symbolism' Simic needs.  Again in "Negative Capability," he writes, "The goal in surrealism as in symbolism is a texture of greatest possible suggestiveness, a profusion of images whose meaning is unknown and unparaphrasable to a prior system of signification." (88) In other words, there is no real translation.
Similarly, in "Sunday Service," one of my favorite Simic characters, having briefly considered, in three stanzas, a Sunday world seemingly hard at work ridding itself of sin (even a dog is chasing a cat up a tree for religious purposes), our character tells us:
Descartes, I hear, did his best philosophizing
By lazing in bed past noon.
Not me! I'm on my way to the dump,
Waving to neighbors going to church.
Classic Simic. Junk as sin, sin as junk. Out it goes, on Sunday morns.
But he can go further, getting downright farcical with joy, as in the romping "Bed Music."  Four quick stanzas: one to set the scene — lovers in a worn-out bed; another to express the noisy musicality of the coital enterprise; another to introduce mad-driven neighbors downstairs, and then the coup de grâce stanza:
That was the limit!
They called the cops.
Did you bring beer?
We asked the men in blue
As they broke down the door.
If Eliot's Preludes are Chopin, then Simic goes all Liberace at times. He just doesn't care.
Without hanging a moral compass around the neck of his perceiving subject, unbalancing his vision like a phenomenological albatross, Simic allows the frame that is seen to be seen for what it is — whatever values (moral, aesthetic) are self-evident and don't require the intervention of prejudice.  Such is the case with his wonderful poem "Among My Late Visitors":
There is also a cow
Whose eyes the soldiers
Took out with a knife
And lit straw under its tail
So it would run blind
Over a minefield
And thereafter into my head
From time to time
I've never considered 'war' that way before. Going through Simic's poems is like going through a mindfield full of IEDs (improvised expressive devices), if you'll forgive the pun.
There is an upbeat metaphysics at work in Simic's crooked world, things don't quite line up right, and he doesn't even have to try to 'find' oddball juxtapositions  — they're just there, and he just needs to wait and observe, as he did with a "Cockroach" early in his career, where he provokes the reader by saying he doesn't see cockroaches the same 'icky' way he presumes the reader does. It's a playful tactic that makes the reading a kind of agent provocateur's test. 
In one interview, he tells J.M. Spalding of Cortland Review, "I'm a hard-nosed realist. Surrealism means nothing in a country like ours where supposedly millions of Americans took joyrides in UFOs." It would still be surrealism in most other places, but, uh, in America, the road of excess doesn't necessarily lead to the palace of wisdom — at all. He continues, "Our cities are full of homeless and mad people going around talking to themselves." 
In "Metaphysics Anonymous," homeless, downtrodden truth-alkies seek Salvation:
A storefront mission in a slum
Where we come together at night
To confess our fatal addiction
For knowledge beyond appearances.
…
…we line up with bowed heads
For coffee and cookies to be served.
For Simic, there are only these places we go, lost, to stand up and attest to our powerlessness before our addiction, and tell our story, often poignant, of how the search for Truth has torn apart our lives and left us ruined. People holding up their 3-month or 6-month badges of sobriety smiling, full of genuine support, knowing, though, it's just a matter of time before they fall off the wagon again — into the gutter, where all truths run in the end.
Simic decided to duck out of re-upping for another year as America's Poet Laureate in 2008. He noted humorously: "It was just too much. I had at least 50 or 60 interviews and countless number of other things I had to do. I would receive 30 emails every day relating to poetry. It's enough to make you hate poets and poetry. Enough! You know? I want to do other things." 
He is now a Professor Emeritus in English at the University of New Hampshire, where he is involved in the MFA program. At work and life in a New England setting.Under the table, still playing with toy soldier revolutionaries, being manhandled by beauty. Lucky bastard.
…..
Note: A well-produced short documentary of his life can be found here. Simic reading his "Hide and Seek," from Come Closer and Listen can be found at Poets.org. "Light Sleeper" and "The Old Orphan" from the collection are also there.
Smithsonian mag
the other day gleed
and glissed over copper,
the age old assassin,
djinn killer of germs,
free radicals that beat out
Corona's membranes,
like some obscure french revolution,
hooded guillotines and copperheads,
a fresh roll of coins,
¡Viva la Revolución!
A penny saved is a saving penny!
E pluribus unum, from many, one percent;
empty the coin can,
leave the upper coins,
grind the copper down
and sprinkle it liberally, radically
over your cocoa pops, and mangia
your copper blues away.
Go back to the busker,
now masked, buy back
the Lincolns you once dropped
like turds in his case, while
he strummed his soul out,
"Penny For Your Thoughts";
exchange Lincolns, give him paper,
full of germs, that money, but it's a risk
you take, when you take away his copper.
"Teen" vandals are stealing back copper
from junk yards they sold them wires to —
hoods, sly eyes and tattoos,
feeding dobermans their opioids,
(if they have to), there's a silver lining,
and they think re-sell, hit the market,
copper stocks have stalled —
buy, motherfucker, buy —
And run, coz the 'oids didn't work.
Maybe what's left of the Left
should gather on Liberty Island
(if you still carry a torch for the old girl)
and reach out and touch her
(but not there, as Trump would do)
like the apes going apeshit
around the monolith in 2001.
Or, maybe, tear her down
for lifesaving keychains,
like we did the Wall in triumph,
back in the summer or was it '89?
I'm calling for the government —
any government will do —
to mint 400 million pennies
and to offer them up to gun holders,
a Lincoln for each gun freed,
Covid-19 and gun control in one,
Or, at least hand out copper bullets,
So those they shoot don't get 'rona.
It's the humanest thing we can do.
And, goddamn it, if
you get real desperate, man,
run up to any policeman — well, okay,
walk up nonchalantly, g'day,
and give him a long loving bear hug,
and don't, no matter how hard he clubs you,
let go of that lifesaving copper.
By John Kendall Hawkins
…[M]en should be treated in such a way that there's no fear of their seeking revenge…
-Nicolai Machiavelli, "Mixed Principalities," The Prince
"You come at the king, you bess not miss."
– Omar, The Wire
Donald Trump sat with Recep "Cepi" Erdoğan
At a nez à nez cafe in the Golden Horn,
Fog over the Straits, fishmongers singing the blues,
Their little secret summit all over the news.
They gazed, they preened, with their fincan pinkies high,
Just two kings talking — evil eye to evil eye.
DJ flashed his grand, bizarre smile and sneered, "The Press
Is all over me and the country is a mess.
I fear some Lefty might impeach me with a gun
And I'll find myself leaping in front of my son."
Cepi laughed at that, and said, "Well, listen to this:
When they did Khashoggi — Oh, I watched with such bliss.
I jail journos, make them watch Midnight Express for fun."
"Enemas of the State," they harmonized, "Undone."
They laughed about Idlib, and al-Baghdadi's face
When he realized there was no escape cave in place.
Trump said, "He died like a dog and blew up the kids —
I lied," he smirked, "Abbottabads Abbottobids."
Cepi howled, "Badda bing bang boom — politics!
Nothing wrong with you a good hamamin' can't fix."
The garson brought the tab and DJ made a lunge —
He didn't want Cepi to think he was a sponge.
But Cepi was quick and snatched the bill and snickered,
"Your money's no good here," said Cepi; they bickered.
"CNN's the most phoney fakes of news," Trump said.
"What about the Kurds?" he mimicked the talking head.
At that, Cepi gave the garson a second glance,
Took back his tip, and made the poor waiter's eyes dance.
The two good buds arose, Cepi winked and they strolled.
DJ said, "Mohammad got back to me to scold.
He said sweetly, 'Donald, that wasn't very nice'
To treat my discombobulations as a vice.
What if I'd made fun of your curtsy and laughed
To your face?'" Cepi cracked up, thinking DJ gaffed.
"There goes that Trump tower in Riyadh," howled Cepi,
And slapped DJ on the back, dancing, two-steppy.
DJ morosely followed his Turkish delight.
They strode through the twists and turns of the Taksim night,
Down cobblestone streets, Cepi, like Virgil, leading —
Well, maybe if Virgil had had no real breeding —
And on the buds strode, ignoring the blood-kurdling screams,
Cepi saying, "Journos" (wink) "at work in their dreams."
DJ pictured Maddow, with new bounce in his bones —
In fact, all the press! — and their screams became his koans.
After their purgatorial conversation,
They came to the Red Light D and knew their station.
They passed pervs, punks, pimps and glassed-in storefront cages
With dancing mannequin-like Beatrices of all ages.
Cepi said to DJ, "Go have a pussy grab."
Trump groaned, "No can do, Cepi, my hand's in rehab.
Until after November." They left Paradise,
With the promise of pleasure still twinkling their eyes,
They giggled and goosed all the way to Taksim Square —
Pigeons out of control, broken heads strewn everywhere,
Tumbleweed tabloids, Atatürk's pic on the ground,
Tarzan-like prayer calls, cab honks, and no other sound.
"DJ, you gotta break a few eggheads" (puffing)
"If you wanna make an Om." But Trump's mind was muffing
Back in the Red Light D. Cepi said, "Listen to this,
If you want to kill the king, you'd better not miss."
Do I Dare to Eat an Impeachment?
O, this is "a massive fucking shitshow,"
starting with the blather of Devin Nunes.
We've no way of knowing where it may go.
The vast Left conspiracy is so low,
they want nudies of DJ Trump — such goons!
O, this is "a massive fucking shitshow."
The Schiff-faced "cult" smirked at the google-eyed shmo,
as if he'd howled at one too many moons.
We've no way of knowing where it may go.
Nunes cries, "Russian hoax! Look out below!"
and an unknown Repub operative swoons,
"O, this is 'a massive fucking shitshow.'"
Kent and Taylor talked up Trump's quid pro quo.
"To do what he did was just looney tunes."
We've no way of knowing where it may go.
Them Dems and Repubs going toe-to-toe,
like a battle of spooning silver spoons.
O, this is "a massive fucking shitshow."
We've no way of knowing where it may go.
Sources
https://tinyurl.com/tm75xym
https://tinyurl.com/yx6xk24l
https://tinyurl.com/vzors9d
Daesh Dash to Death (a villainelle)
The day ol' ISIS went WASWAS
DJ Trump moped up to the dais
Much golly good news for USUS
O! such a media buzzbuzz —
al-Bagdadi in a dishdash chase
On the day ISIS went WASWAS
Ululations! Ditch it! Fuzz-Fuzz!
Dogs of TerrorWar in his face
Much golly good news for USUS
Our caliph cornered all cuzzcuzz
There was no tunnel in the place
O, the day ISIS went WASWAS
Heard a mother-grievin' huzzhuzz
Holler of cowardly disgrace
Much golly good news for USUS
He looked the dog in the muzzmuzz
And saw an anti-semite's face
The day ISIS went WASWAS
The kids in his arms cried, cuzzcuzz
They on they way to outerspace
Much golly good news for USUS.
At that, the Press went all guzzguzz
(maybe they were going through a phase)
The day ISIS went WASWAS
Headline: Al-B brought to juzzjuzz
(His hole blowed up, just in case)
Much golly good news for USUS
They've caliph-crowned the next luzzluzz
And even have a hound dog trace
O, the day ISIS went WASWAS
Such golly good news for USUS
Abu Bakr al-Bagdadi killed in US raid, Trump confirms
The day ISIS went WASWAS
There was such a media buzzbuzz —
Much golly good news for USUS.
DJ Trump moped up to the dais
Featuring that rosy Apprentice face
The day ISIS went WASWAS
Like some latter day Prufrock, I have measured out my life in Dylan tunes. Fifty years of one more cup of coffee. That's a lot of coffee. That's a lot of stirring. It started out with the folkies jumping on the bandwagon of his early ballads of change — lots of wind blowing, lots of hard rain — until Pete Seeger jumped him at the '65 Newport festival, reportedly taking an axe to his amp; Dylan was off the wagon. Fuck the bourgeois folkies, I went with Napoleon in rags, AKA Alias. I stirred through it all and dropped another cube.
Then I went electric with Dylan for forty years, moving down an endless highway, endless tour of coffee shops, stirring people everywhere, and every place he went with his retinue of wise fools and besotted sages, becoming the circus that was in town, wafting the whiff of chaos we desired like some pheromone that made you feel politically pretty for at least the length of a song. Starting out like Abbie Hoffman's revolutionary-for-the-hell-of-it, bringing theatre to the crowded fire of the times, and ending up, some say, like the Wall Street brokers Hoffman once rained dollar bills down on, snorkeling for dollars in the stock yard.
Fifty years later, old age hitting me, like a freight train, gone the idealism that we all thought underwrote and justified the "benign" excesses of American democracy, I struggle with the relevancy of all things Dylan. I struggle with post-modernity and the relevance of relevance, the is of is-ness. Like Prufrock, I have arrived at that place again, where time is an ocean that ends at the shore, and have seen it for what it is for the first time — like some truculent escaped runaway through time, caught in a Truffault tracking shot lasting decades and ending with me facing the camera, fin de siecle stamped to my face like Jimmy Cagney's twisted grapefruit in Public Enemy. What can Dylan do when you're fresh out of mermaids and you're going down in the flood of all that consciousness?
I pondered, sitting down with one last cup of coffee, as settled in, with my son, to Rolling Thunder Revue: A Bob Dylan Story by Martin Scorsese, newly released on Netflix. I remember the tour well. In Boston, a portion of the tour was broadcast live from Texas and I videotaped the concert with my Sony Portapak, commercials and all, and later had it illicitly transferred to cassette tape by two sound engineers at the University of Massachusetts, who groused the whole time about Dylan's relevance and corruption (but made sure that they got their copy of the concert), and found, as I made the rounds, that nobody gave a squat about the tape, most of my friends and acquaintances having settled into Bob Marley's more "global" appeal and less taken with the Dylan "mystique." Political extraversion, bodies in motion, was winning the day over moody introversion, which seemed irrelevant to a world on the brink of nuclear war.
I mostly enjoyed watching much of Scorses's film. It was especially gratifying to nostalgitate with Joan Baez and Allen Ginsberg, the latter's opening lines of Howl sprinkled throughout the film like a grave motif, "I saw the best minds of my generation / destroyed by madness, starving / hysterical naked, / dragging themselves through the negro / streets at dawn looking for an angry / fix angelheaded hipsters burning for the / ancient heavenly connection to the / starry dynamo in the machinery of / the night." Fuckin' ay.
But I didn't find any real relevance to the film. It was good to see Dylan re-animated by the '70s. His interview seemed as inchoate as ever, your desire for him to be profound, trumping common sense and the bald fact that he was blurting old fart cliches (but then, much of the attraction of his whole schtick over the years has largely been his phrasing of cliches and truisms, which I don't hold against him, given its Nobel quality performance value). I kept waiting for relevancy to kick in, and sorely missed the exclusion of songs in the doco, such as I had recorded earlier with my Portapak — the ever-relevant cover of Woody Guthrie's "Deportee," for instance, would have reminded viewers how long the southern border "crisis" has been with us. I stopped watching the doco about 80 percent of the way through, when my son excused himself to go off to a more relevant party and I sat stewing in ennui.
In his Netflix interview, at one point Dylan laments how we, the people, no longer remember the lines from great poets any more — he cites Ginsberg, Whitman and Frost — but settle for lyrical snatches from popular songs. I find this true and untrue. I get asked at times over the years what my favorite Dylan tunes is — an impossible-to-answer request; no true Dylan aficionado should have to answer — and, always, I find myself saying, "Love Minus Zero." I don't really know why. It just seems a perfect and beautiful tune, and no rhymes.
Otherwise, it's true, it's no longer Dylan albums that reach out to me any more, but the lyrics that stand the test of time: "It's easy to see without looking to far that not much is really sacred." Have we as a species, seemingly at the height of our consciousness, ever been more profane? "The angels play on their horns all day / the whole earth in progression seems to pass by / but does anyone hear the music they play? / Does anyone even try?" No emojis for that emotion. And later, in "Trying to Get to Heaven" from Time Out of Mind, "I'll close my eyes and I wonder / if everything is as hollow as it seems." Stuff you don't even want to think about, if you're Prufrock measuring out another coffee spoon. And, from the same song, the ever-profound observation, for which no comment is required or adequate: "When you think you've lost everything / You find out you can always lose a little more."
Heady stuff. But then you weigh it up, as I recently did, with the crass jingle-ism that you would think Dylan doesn't need any more — the beer commercials during Super Bowl 2019, the one an "arty" Budweiser ad that features "Blowing in the Wind," and the other featuring Jeff Bridges' Dude making a cameo appearance to pitch "change is good" by way of switching to Stella Artois, "The Man in Me," cooing in the background. If you're not careful, you could almost think you're seeing double. So, I dunno, which beer should I drink? I close my eyes and I wonder. Does Dylan need such bier hall push to stay relevant at this stage?
More bizarre is the whole silly saga of his new whiskey brand, Heaven's Door. First is the question whether Dylan "stole" the name from an already-existing whiskey company, as they claim. That laughed aside, the most likely reason why Dylan decided to splash out, post-Nobel, on a whiskey factory is because his namesake, Dylan Thomas, has been exploited by a UK whiskey company, the mofos actually using the most famous line from his villanelle — "Do not go gentle into that good night." Was Heaven's Door, arch Dylan's answer to such a molestation? A kind of inside joke? Can a whiskey company really sell a 10 year-old whiskey when it's only been open six months. Again, I close my eyes and I wonder. Musing aside, the $50 100 proof double-barrel whiskey itself is pretty good, smooth, lyrical, honey to the tongue, or as the Heaven's Door site says: "The richness of the vanillin and lipids imparted by the barrel are obvious and welcome, in that, the buttery texture underlines the gustatory power." Jokerman at work? WTFK.
Similar wry devilry seems to have been at work with his selection as the Nobel laureate for literature in 2016. Not only was he coy about accepting the award in the first place, acting like the folkies were trying to kidnap him and force him to give a "spokesman for a generation" speech, he waited until the very last moment, when losing the ka-ching was on the line, before he accepted. (Did he finance Heaven's Door with the Nobel money?) Great controversy ensued. His friend Ginsberg's pushy nomination aside, just about everyone knows that Dylan should have received a Nobel prize for Performance, not Literature. You'd like to think that Nobels are awarded not just for lifetime achievement, but also for relevancy.
Holding a Dylan CD cover now feels like Hamlet must have felt, graveside, holding up the skull, exclaiming, "Alas, poor Yorick," followed by the fond remembrance of things past, how Dylan helped inspire through my early years. Now, there's serious shit ahead, and the end feels nigh; Dylan's not so relevant. Dylan himself seems to know this at times. He says that when he wrote the song "Titanic," off his album Tempest (released on 9/11), he was literally watching the James Cameron film. A chance to put the upstairs/downstairs of American culture in perspective at a time of 1percent / 99 percent and he chose to do session work with the band. No reference to climate change and the growing lack of icebergs. Or maybe "Titanic" was a winky nod to lefty conspiracy-theorists re: 9/11. Fans will, as always, fill in the gaps of any real concern on his part.
One of Dylan's great lyrics haunts me ever in these days of constant and growing surveillance, both inside the mind (Facebook, Google, and Amazon algorithms) and outside the mind (NSA, the slow strangulation of freedom of speech and thought Snowden and Assange have warned us about), is from "It's Alright, Ma" off his Bringing It All Back Home album. "If my thought-dreams could be seen / they'd probably put my head in a guillotine." Words were never more prophetic. It's just that, as the world breaks bad, seemingly under the stress of democracy's end and the imminent Singularity threatening humanity's demise, I'd like a response more akin to Heisenberg in the face of the powers that be than what Dylan seems to raise a glass to. "Life is about creating yourself," he says in the Scorsese film. As the locusts arrived. It kinda give me a chill

Little Kisses by Lloyd Schwartz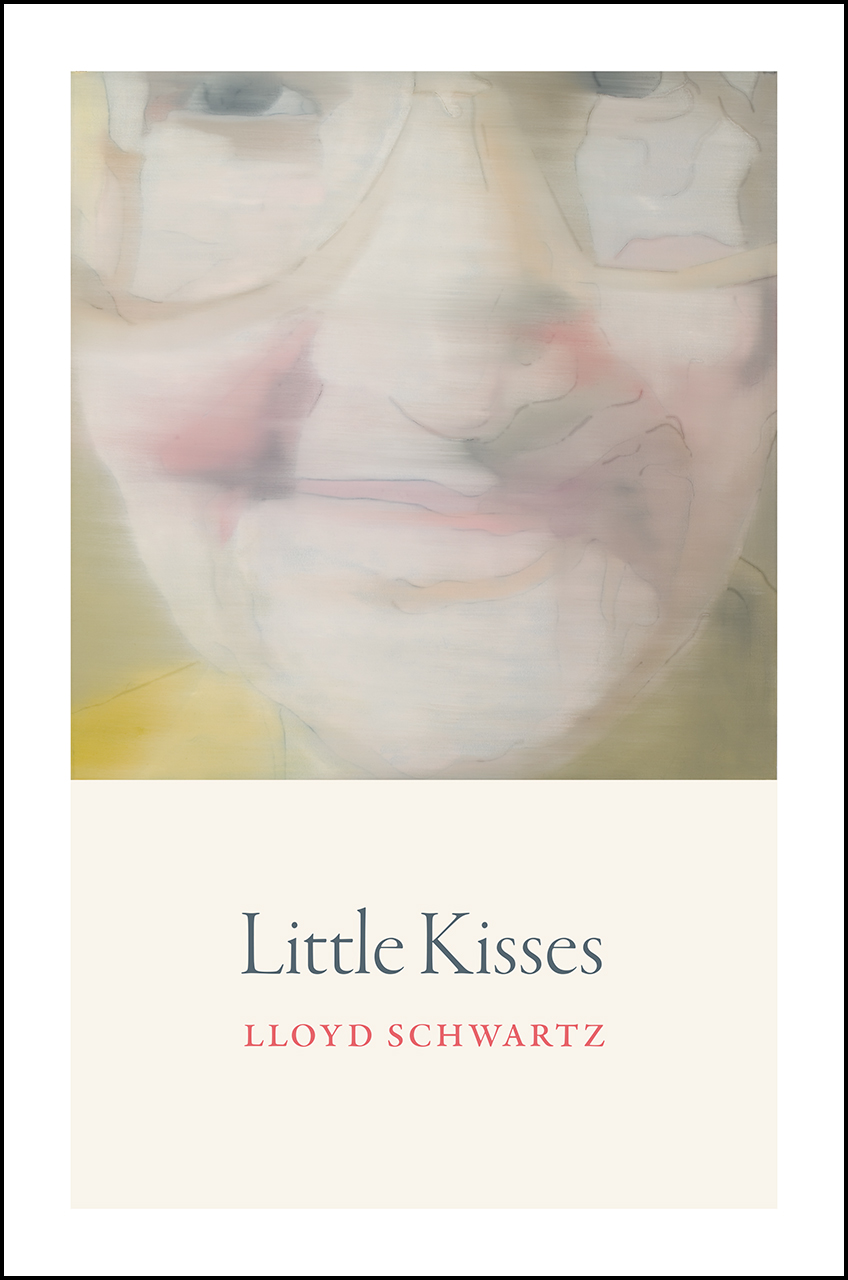 s the old truism goes, you should never judge a book by its cover—except, of course, that's not always quite true. With Lloyd Schwartz's marvelous new collection of poems, Little Kisses(University of Chicago Press, 2017), it turns out that the covers are an excellent place to begin an appreciation of the book's contents. On the front cover, Ida, the poet's mother, smiles out like the muse of humanity. Schwartz gazes out from the back cover. Their eye beams seemingly conjoin, à la Donne's "The Ecstasy," and between them they loom a tapestry of some thirty poems that share a common vision of loss, resilience, joy, memory, and buoyant wit.
Structurally, Little Kisses is broken up into five parts, each with a set of poems loosely guided by thematic apertures, although there is a degree of layering and overlapping. In consecutive order, the parts or sets roughly correspond to the following subjects: loss, forgetting and remembrance; art; word play; translations; and, what might be regarded as a miscellany of 'transit' poems. It is a loose, but effective, integration of form and function.
"Little Kisses," the title poem, is the volume's tone-setter. Divided into five "movements" with distinct tempos, it posits a musical arc that flows, ultimately, from the death-in-life of Alzheimer's disease toward a kind full-flowered remembrance of things past. The closing "movement" is a wonderfully uplifting allegro—a brilliant day of clarity and fond remembrance for Ida, who laughs with her son ("even if he has a beard") and concludes with her singing the 1926 classic tune, "Gimme A Little Kiss." But the moment ends on the tonic note: "I may not remember tomorrow." The Here-and-Now for mother and son will have to do. It is a tonic note that is carried throughout the book, as the poet tackles loneliness and loss (relationships, memories, loved ones), while applying to the pain the salve of humor, elegance and simple eloquence. There may be sad forgetting going on, but not by the poet, although, as the volume makes clear, even he faces the unknown threat of what tomorrow may bring. In this first poem, Schwartz establishes what comes to be a leit motif: what we lose in time. It is only in a subsequent poem that he gives a poet's response to such loss. In "Goldring," which deals with the loss of precious things and forgetting dear people in time, Schwartz writes: "Maybe he should write his own poem—the way other poets turn their losses into poems." This is, of course, exactly what the poet of this volume is doing. And it all signifies a kind of grace, an amor fati that is partly Orphic, partly Nietzschean in scope, and always humane-all-so-humane in approach and technique.
As noted, "Little Kisses," moves from four musical moments of tragic forgetting to one final ecstatic moment of remembrance, and the poem embodies the spirit and concerns of the volume. Reinforcing the theme, the other two poems of the first set, "My Other Grandmother" and "Lost Causes," also emphasize what's left behind in memory and the partial recovery by the poet's act of remembering. In "My Other Grandmother," the poet wonders about his father's intentional and inexplicable act of forgetting his own mother ("Did he know when she had died?"), and he carefully builds up an abstract image of what his grandmother may have looked like ("She could be an actress / in a peasant costume"), based upon an old photograph, and he waits until the last line to imbue her with life when he utters her name—"Leah." Similarly, the poet is the remembering agent of "Lost Causes," where he catalogs the cherished qualities of a humanitarian cousin who has died prematurely of cancer.
As if to escape the pressure exerted by the tragic invocations of the first set, Schwartz shifts to art—music, poetry, painting—in the second set of poems. "The Conductor" is a straightforward romp depicting the physicality of music-making, and contains some delightful images of the maestro at work:
	He's all dippy knees, flappy elbows, and floppy wrists.
	Not Bernstein's exaggerated self-immolation, but
	little, complicated pantomimes: steering a car down a
	winding road, patting down a mud pie, robbing eggs
	from a bird's nest (and carrying them carefully away), flinging
	tinsel on a Christmas tree.
In "Goldring," the subject is the art of writing. The poem has a playful Raymond Carver-esque feel to it, and reads like a stripped-down narrative with lots of open, lyrical spaces. The poem's narrator has lost a precious betrothal ring after having worn it for thirty years (the relationship has long ago ended). He rather drolly invokes John Donne's "Valediction Forbidding Mourning" to signify the ring's importance, and then follows that up by essentially remembering every precious object he has lost over the years (and eventually found), turning it into a kind of valediction encouraging mourning. It is once again the poet's alchemy at work: turning loss into lines and stanzas of verse. The narrator closes by asking, rhetorically, after such inspiration: what will happen if the ring is found? Loss may be lead, but it rings like gold to the poet. "City of Dreams" reels along breezily enough, moving back and forth between music and painting, but then becomes suddenly serious with the allusion to Verdi's Dies Irae(Day of Wrath), whereupon the dreamer of the poem is seized by a condition:
	Suddenly whatever is pressing me from outside
		begins to press against me from within: pushing

		against my chest, up into my skull—as if I had
		swallowed the darkness and it was trying to get out.
His pressure leads to a kind of Nietzschean epiphany, when the dreamer echoes the Zarathustrian realization:
 					. . . The World 
		is deep—deeper than Day had thought.
It is another moment—this time universal—of loss recovered.
Speaking of Nietzsche, he once remarked that philosophers should strive to recover a sense of "the seriousness of the child at play." With the seven poems that make up the third part of Little Kisses, Schwartz, a subtle poet-philosopher, attempts to do just that. There are the direct word plays of "Crossword," which is a kind of comical, triadic dialectical movement of two competing "theses" ending in joyous synthesis (verily, a "you complete me" moment, if ever there was one). That's followed by "Six Words," which, again, is a dialectical dance of words—this time between absolute and conditional terms—which reads like a six-card Monty routine, where the flim-flam artist (the poet) demonstrates that you can't always keep track of the Queen of Hearts (the poem's meaning) no matter how hard you try. "Dreams," a song meant to be included with a friend's stage play, sings like a Roy Orbison number. In his Notes section at the end of the book, Schwartz writes that "Is Light Enough?," "Howl," "La Valse," and "New Name" are externally-invited word-play poems, with the last of these poems being the volume's one traditional rhyming poem, a Bouts-Rimés sonnet. These poems demonstrate Schwartz's witty playfulness at its best.
Part four contains a set of translated or otherwise adapted poems that introduce Brazilian, Iranian and Ukrainian flavors to the mix. This section returns to the theme of death and contains poems with some of the volume's most visually arresting images. "Two Mineiro Poems on the Love of Death" contains this lovely, if gruesome, image of death:
					. . . It lives in me like a wild animal
	who seems domesticated yet remains
	master
                   —and tenderly chews me to bits.
With "Victor Neborak: Fish," the poet brings in what might be thought of as Ukrainian black humor with his description of a bulging-eyed fish that is about to be gutted, fried and eaten. It is grim in detail, but not so grim that the poet can't slip in a little Donne again and some metaphysical comedy:
        no fish is an island
        this involves all of us, all of us
If the fourth part of the volume is steeped in the playful handling of death, it ends on a note of resurrection and resilient joy. "Zayande ('The One Who Gives Life')" depicts an Iranian river which flows down from the snow-capped Zagros mountains and ends not in the sea but the desert ("its ocean is the desert") and, as the poem's title translates, "brings life" to the wasteland. It is a beautifully flowing and lyrically rich poem, which offsets all the death that has come before (and which may yet come again: another reprieve), and reminds us that "the World is deep." It also resonates back to "Little Kisses," as the river Zayande could be a metaphor for memory itself: where there was a desert of forgetfulness there springs new life seasonally. This motif is effectively generated by the animistic consciousness that literally moves the river with purpose and fate—out of loss, remembrance.
The fifth and final part of the volume consists of a kind of miscellany of pieces mostly centered on places and people in transition, bouncing in and out of others' lives. "If You Lived Here You'd Be Home Now" is based on a collage painting by Gerry Bergstein, and Schwartz has cataloged the images he sees on the canvas and reduced the line-spacing to build his own block of word collage—to great effect. "Small Airport in Brazil" signals a commentary on the cost of nights spent alone, especially by constant travelers, who are separated by precious others:
	They'll cost something, these nights.
	Everything costs something when you have to make

	your way through the world—
	even if you're not new to the idea,

	or just beginning
	not to be new to it.
The remaining poems also reflect on the transitory and people in transition. "To My Oldest Friend, Whose Silence Is Like Death" is largely self-explanatory in the poem, even if the reason for the silence is far from it. "Two Plays" re-introduces rings as the symbolic objects they are and their potential for ironic and treacherous uses.
The volume closes with "Jerry Garcia in a Somerville Parking Lot," which asserts a close encounter with strangers, who may or may not want to do the poet harm. It is a well-chosen bookend to "Little Kisses," and, once again, demonstrates the poet's concern with the fragility of life, of how significant loss can occur at any moment and change everything—and yet, one goes on. In the poem's dark parking lot, in what may be a tough neighborhood, two strangers lean against the car next to the poet's, smoking cigarettes. Fear and dread fill the poet, but, instead of threatening him, they mistake him for the Grateful Dead's Jerry Garcia (which recalls Ida's reference to the poet's beard in "Little Kisses") and tell him an awful innocuous joke—and he escapes "gratefully alive" and unharmed. The important thing here is that, despite his fear, the poet moves forward in the darkness. The Jerry Garcia reference also brings to mind the Grateful Dead's last big hit, "Touch of Gray," with its signature emphatic refrain line, "I will survive."
But returning to "Little Kisses" again, where Ida closes by noting the uncertainty of tomorrow, "Jerry Garcia" also closes with a "temporary reprieve" from loss, with the implicit understanding that tomorrow could be different: Maybe next time the strangers won't just be passing on bad puns. The two poems, the one closest to the front cover image of Ida and the other closest to the back cover image of Schwartz, suggest a kind of Dante-esque journey imagined in the volume. It is a welcome journey, for both the poet and the reader, one imbued with amor fati, and, consequently, despite the sometimes-grave themes, is uplifting and joyous. All in all, it is a very lively mix of poems that move with subtlety, wisdom, good humor, and sly erudition. There is great musicality here and lots of rewarding lyrical surprises.